It's Girl Scout Day, Now Tell Us What To Do!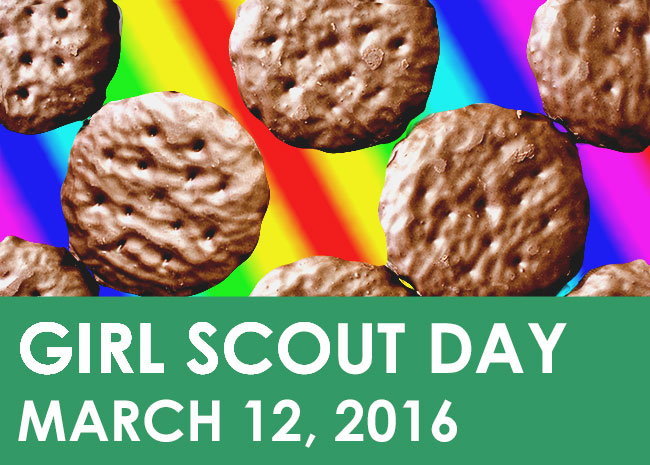 On March 12th, 1912 a woman by the name of Juliette "Daisy" Gordon Low officially registered the first members of the Girl Scouts. From their humble beginnings of just 18 members, Girl Scouts have since grown to over 1.9 million girls and 800,000 adults operating across the country. Today, we celebrate all that Girl Scouts have done to empower and inspire young women around the world. With your help, TisBest has been able to donate over $10,000 to the Girl Scouts since our inception and we couldn't be more grateful for their partnership. If you'd like to learn more about Girl Scouts, their history, or find a group near you visit their site at www.girlscouts.org.
Of course, it wouldn't be right to talk about the Girl Scouts without mentioning that tasty treat that rolls around this time every year, the cookies! Selling over 200 million boxes a year, Girl Scout cookies are one of the staple fundraisers for the organization and I think we can all agree that the world is a better place for it. Take a look at the recipes below using Girl Scout cookies and vote in the survey at the bottom of the page. At the end of the week, we'll make the recipe with the most votes and share the results with you online!

1. Thin Mint Stuffed Oreos
Because why have just one kind of cookie when you can have two? It's … cookieception.
2. Inside-Out Trefoil S'Mores
The perfect accompaniment for that next campfire?
3. No-Bake Tagalong Peanut Butter Cheesecake

The only thing that's better than the taste is the fact that you don't have to wait for it to get out of the oven!