Mothers' Day 2020: What Moms Do and Don't want


Mothers' Day is quickly approaching and as we figure out our new normal during COVID-19, it may add to the stress. We think we can help, considering we know a lot of moms. TisBest reached out to a handful of moms and asked, "What do you want most for Mothers Day?"
What Moms have in common
Normally one might think of flowers, jewelry, candles, etc. on an occasion like this. Some of the moms mentioned receiving flowers last year. But the one commonality across all the moms was that they DON'T want STUFF. Maybe the events of 2020 have made them reflect on what's really important to them. For example Cindy, an engineer from Chicago, says, "I don't really find myself craving any special gift for mother's day." Dee, a dentist from Illinois, just wants her "family to be safe and healthy."
So then, just what DO moms want THIS YEAR?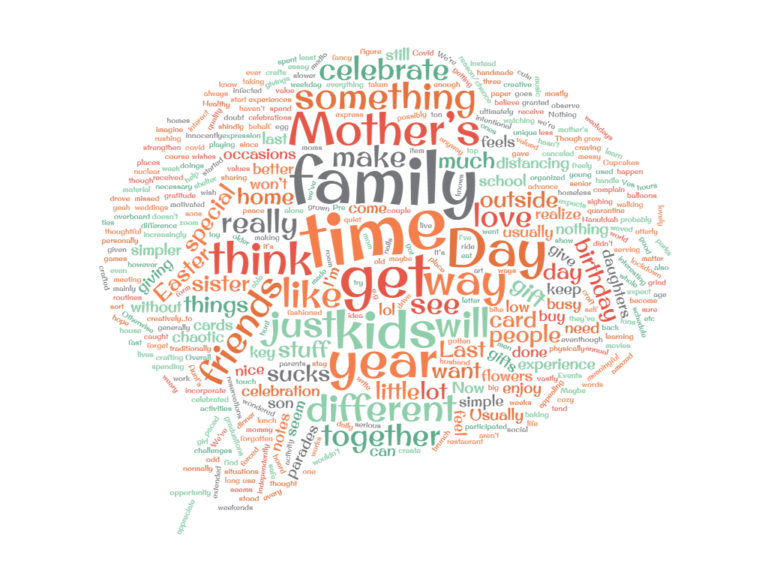 Remember those craft type items we all made in school — hand and footprints accentuated to create butterflies, or seedlings planted in a mini-pot with our photo pasted on the outside? Apparently, moms are concerned they will miss out on these sweet mementos this year. It's been a paradigm-shifting year and moms are realizing how much they appreciate those efforts. Priyanka, a homemaker from Seattle, says, "I enjoy the little paper notes and handmade crafts with the most innocently crafted words in them that I receive.

Other gift ideas in these moms' responses included low-key experience gifts. One mother wants some alone time with peace and quiet, while another wishes she could go to a restaurant with her own mother. Genn, a substitute teacher from Washington put it simply: "A day off." Another mom reminisces about getting her nails done in a previous year, but said it was mostly about sharing an experience with a loved one.
So… Why not give her a shared experience that gives back?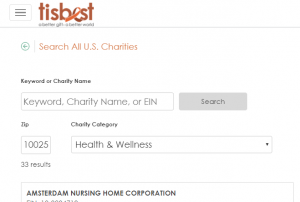 Moms give all day long and don't complain. They take pleasure in the little things like the smiles on children's faces, and the big things like the next generation having opportunities they didn't have. This year why not cheer mom on with the gift that makes the world a better place? Charity Gift Cards work just like regular gift cards, except she chooses from 1.5 million charities to spend it on. Charity partners ranging from The Red Cross to local PTAs are categorized and searchable by zip code.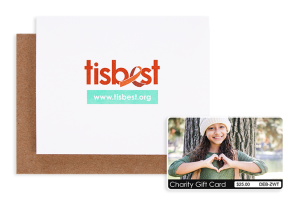 TisBest was established in 2007 to give us an alternative to giving STUFF — exactly what she DOESN'T want this year. Check out this shared experience gift that serves other non-profits. 100% of the gift goes to charity.
Email
and downloadable
PDFs
are available. But if you want her to have the keepsake, perhaps with a custom image upload, physical gift cards are available.
Wishing your family health and happiness this Mothers' Day —
The TisBest Team