Customize your recipients' entire spend experience. Keep your brand message in front of your card recipients from beginning to end.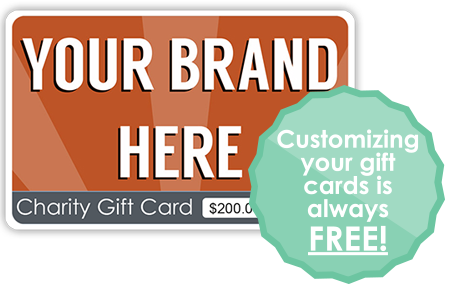 1. Your branding on the Charity Gift Card
Create your own card design that includes your company's branding and messaging. There is no extra cost and no minimum order for custom designs. Charity Gift Cards come in three styes – plastic gift card, email gift card, or print-at-home gift card. Orders of less than 500 plastic cards usually ship within one business day. And our e-mail card option can be delivered instantly or scheduled for future delivery.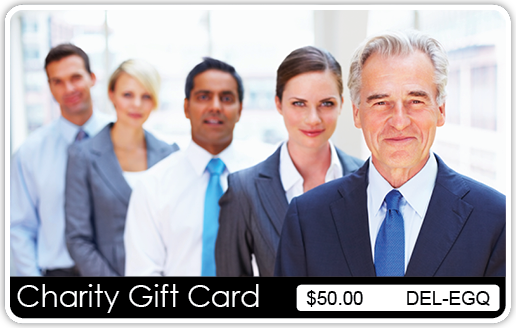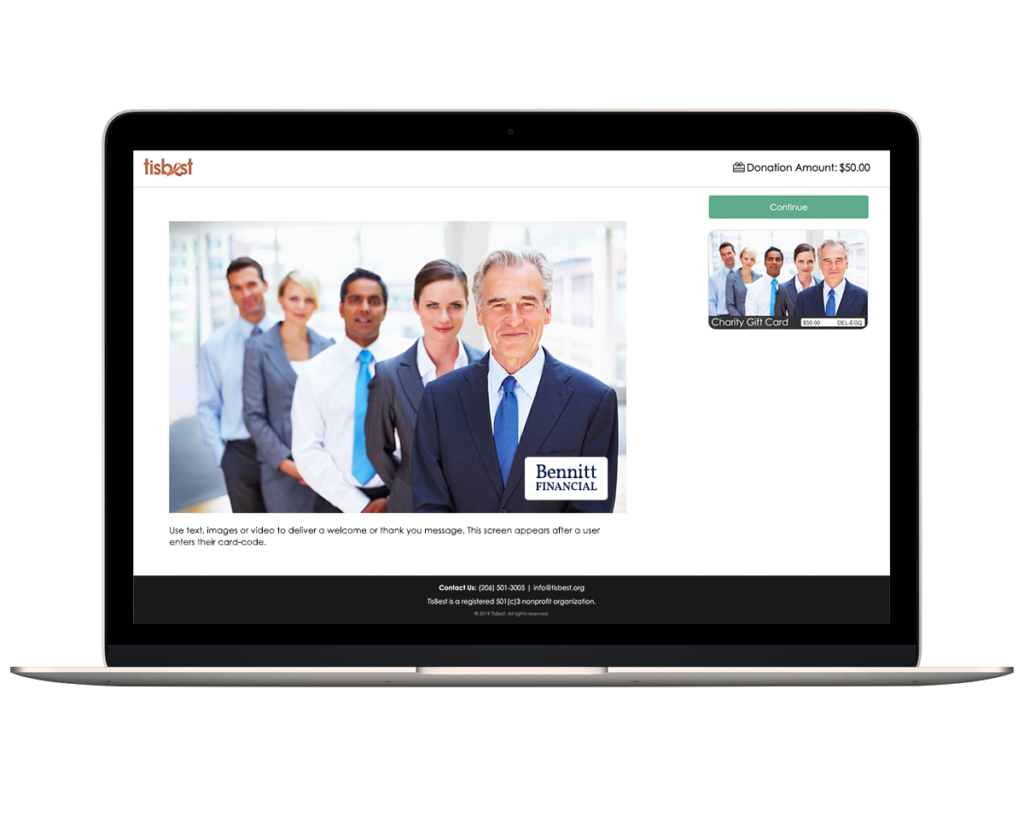 2. Custom welcome message
Use text, images, or video to deliver a welcome or you message, builds on your brand, or describes your company's giving culture. This screen appears after your recipient enters their card-code.
3. Custom closing message
The closing message is an opportunity to engage your recipients one more time, at the end of the redemption experience. Use text, images, video, and hyperlinks to deliver a call to action or closing message. You can include a thank you message or call to action here with text, images, video, and hyperlinks. Ideas include delivering a coupon, special offer, survey participation request, invitation to connect via social media, or a brand event message.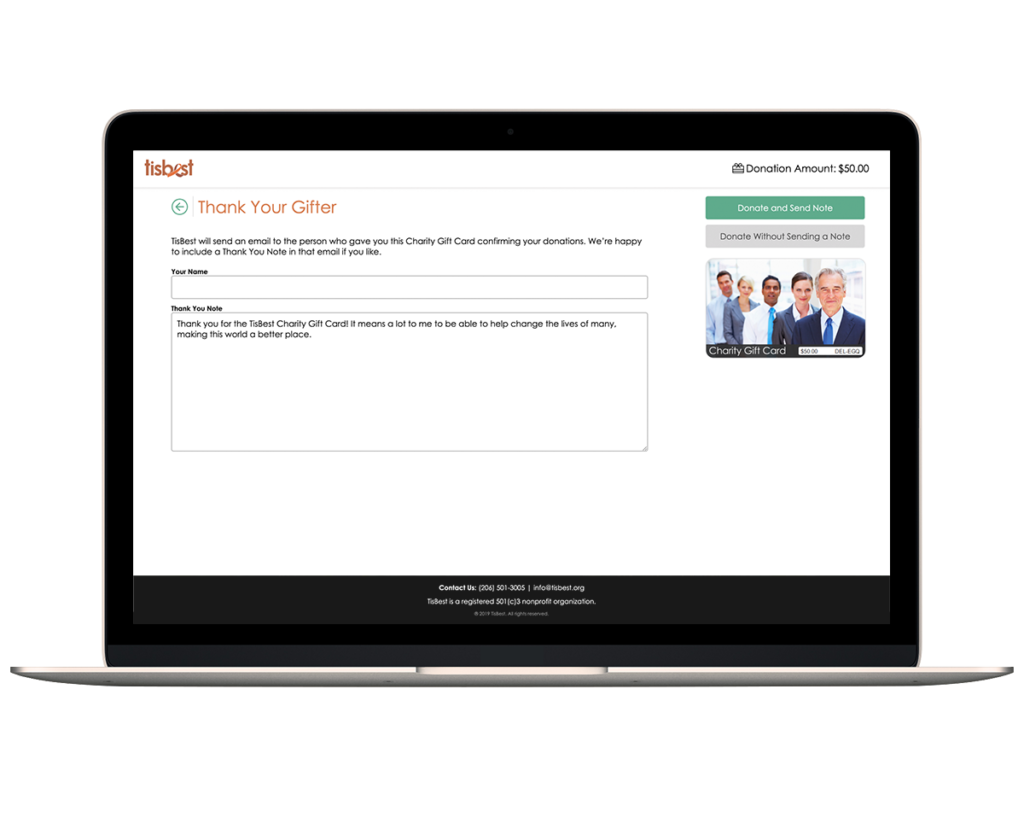 4. Thank you notes
TisBest's proprietary system allows each recipient to send a note back to you when they make a charity selection. You learn what charity they selected and why – information that helps you build and cement your business relationships. You'll be amazed at the positive feedback and customer insights!
5. Custom confirmation screen image
Add a full-screen background image at the end of the donation process. Images without text or graphics added will work best here.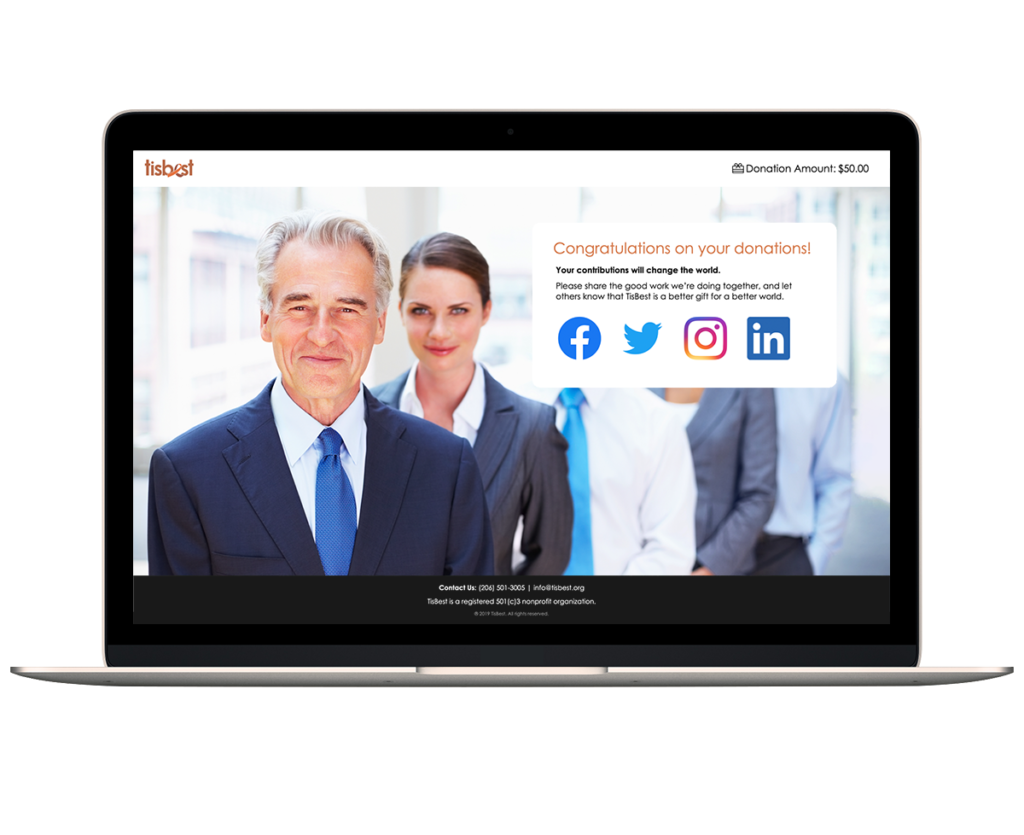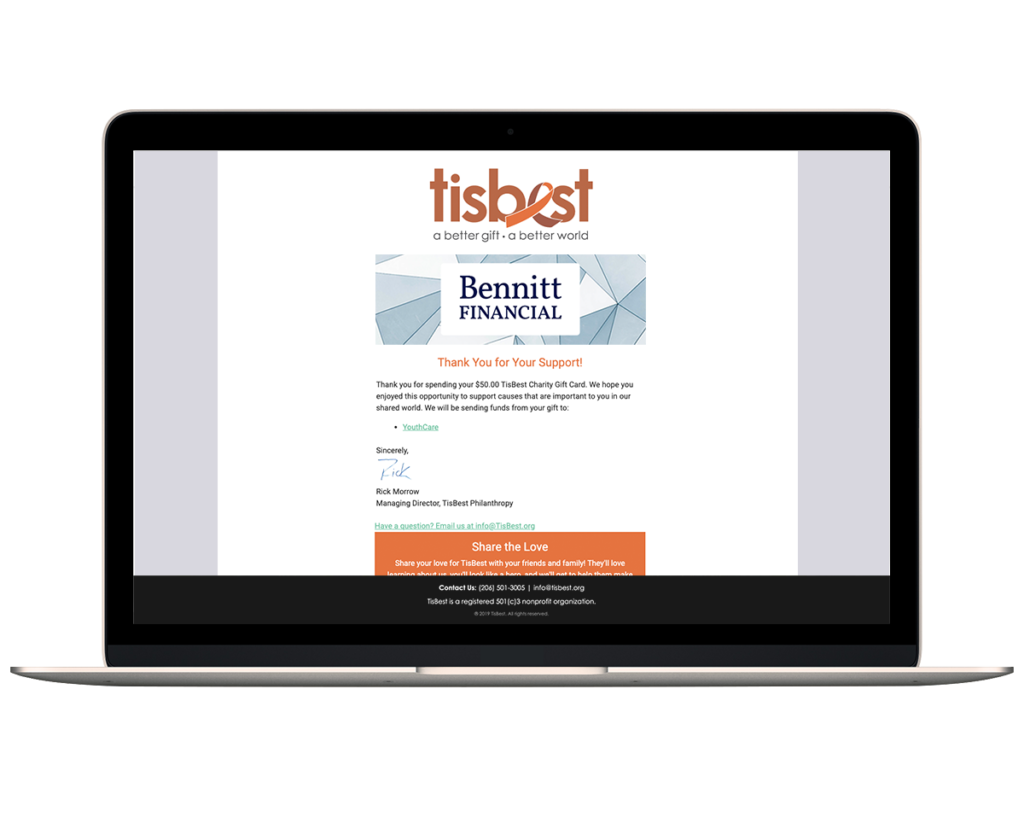 6. Custom follow-up email
Sent to user immediately following completion of the redemption process – serves as confirmation of charities selected. Use text, images, and hyperlinks to reinforce your brand messaging or deliver your call to action.
Support your favorite charity with a Charity Recommendation Program from TisBest
Do you have a favorite charity you would like to support in a bigger way? We have just the program for you. We call it the Charity Recommendation Program, and it allows you to identify one charity to feature during the redemption process.
When card recipients "spend" the gift card, your recommended charity appears in right-hand sidebar with the note "Your gifter supports this charity, would you like too as well?". Your recommended charity displays starting with the welcome message screen and remains during the charity selection process. In one example, a TisBest customer recommended the Red Cross shortly after Hurricane Sandy. The client's appeal was powerful because the Red Cross is a known and trusted organization, and the timing was spectacular.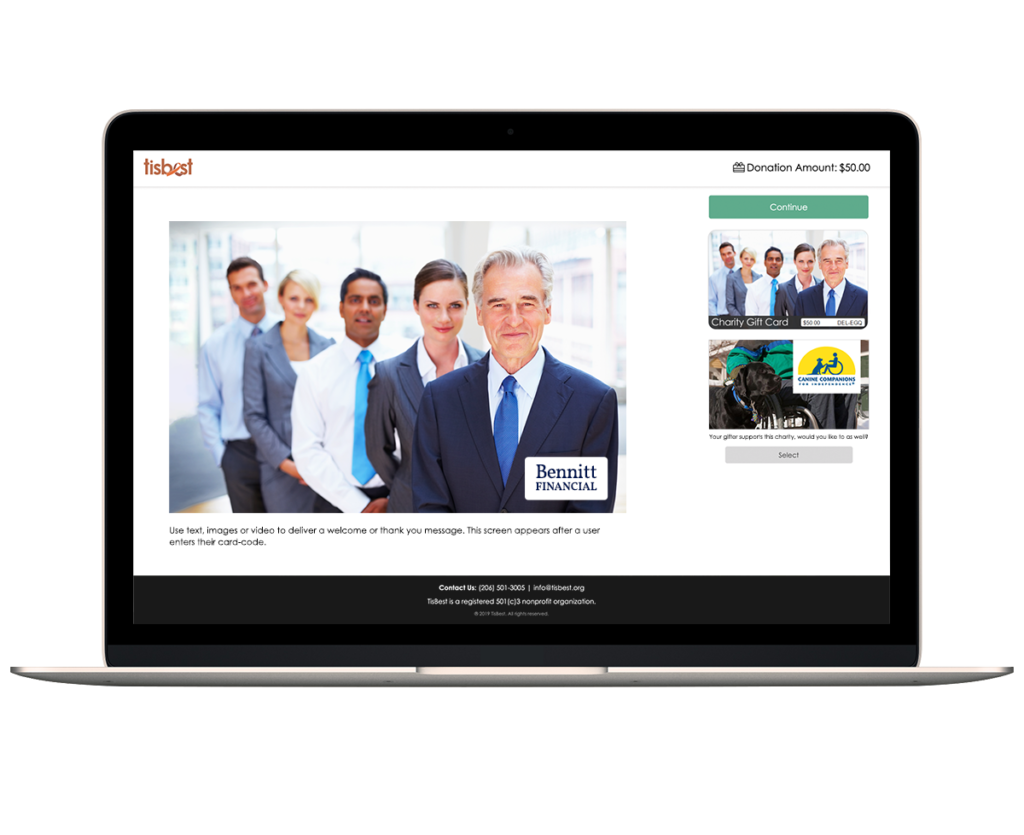 Branded Redemption Pricing
The TisBest team will work with you one on one to implement the elements for your customized branded experience. We can also offer custom design services to help you create your campaign.
Please Contact Us for pricing and details.