Best Trade Show Giveaways That Matter
TisBest Charity Gift Cards break through the predictable monotony of trade show swag. You choose the denomination, they choose the charity.
Looking for Last-Minute Trade Show Swag? Stress Less with TisBest!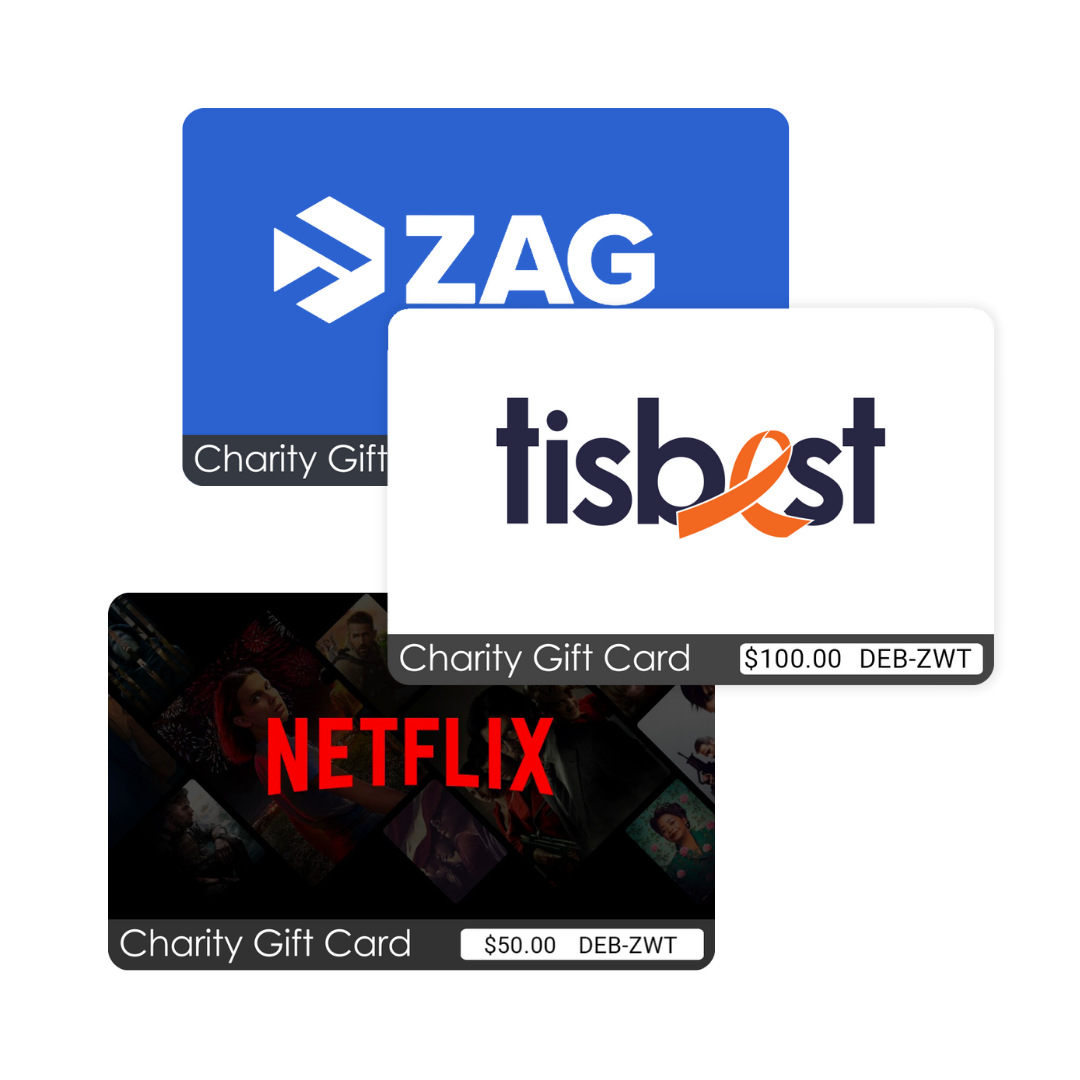 Three Sustainable and Convenient Formats
TisBest Charity Gift Cards are just a click away! Typical trade show swag is made from cheap plastic that ultimately ends up in the landfill. TisBest Charity Gift Cards are available in three convenient, sustainable formats that not only reduce your carbon footprint but support causes that are important to your prospective customers. Whether you wish to bestow the gift to attendees at the time of registration, at your booth, or send as a follow-up thank you gift after a virtual event — your gift and your brand will leave a lasting impression.
Decide the amount and message. We'll send trade show attendees a custom-branded email with a link to spend their cards.
Instantly download and print on the go. Our printable gift cards make the best last-minute trade show giveaways. Hand them out at your booth or email them to virtual attendees.
Have biodegradable plastic cards sent to you for further personalization, or we'll mail fully packaged and sealed charity gift cards directly to your trade show attendees.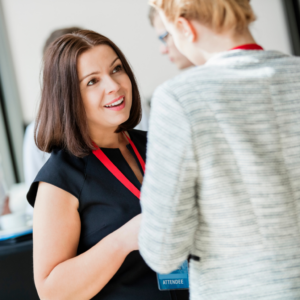 Branded Trade Show Swag That Fosters Relationships
TisBest Charity Gift Cards' branded redemption process allows you to follow up with leads in just seconds. Once your trade show attendees "spend" their cards, you can follow up instantly with a branded email reply thanking them for helping to make the world a better place. It also allows you to conduct market research and track what your customers and prospects are passionate about. You can see how many cards were used, which charities they were donated to, and it makes a great ice-breaker conversation for your next interaction!
Trade Show Giveaways That Leave a Lasting Impression
By choosing TisBest Charity Gift Cards, your custom-branded trade show giveaways will be what people are talking about even after the trade show! Whether recipients choose to donate to cancer research, animal shelters, ocean conservancy, civil rights, or disaster and relief efforts, they'll experience the joy of giving to others — leaving them with a warm and fuzzy feeling about your brand, long after you dismantle your booth.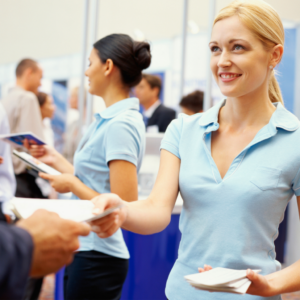 Order Your Trade Show Giveaways Today!
Customize your TisBest Charity Gift Cards now for your upcoming trade show. But don't just take our word for it. Check out what our customers have to say!
TisBest To Hear It From Our Customers!
Our Business Customers Include