3 Adorable DIY Teacher Gift Ideas
You've always been able to customize your TisBest Charity Gift Card for free, but sometimes it can be hard to get those creative juices flowing! Here are a few fun ideas for creating a DIY teacher gift that will be sure to let your child's teacher know just how much you appreciate them.
1. Use a photo
Recently I snapped a great photo of my daughter while she was doing her homework… inside a box. I knew her teacher would find it as hilariously adorable as I did! I used the free online photo editor ribbet.com to crop the image to the right size (974 x 606 pixels) and then uploaded it during the TisBest order process to create this custom card design.

2. Use an assignment
My kids have always loved art class. Here I snapped a photo of a masterpiece my youngest created for an assignment, and then uploaded it to create a custom charity gift card. The bright colors turn this card into a beautiful and truly unique gift!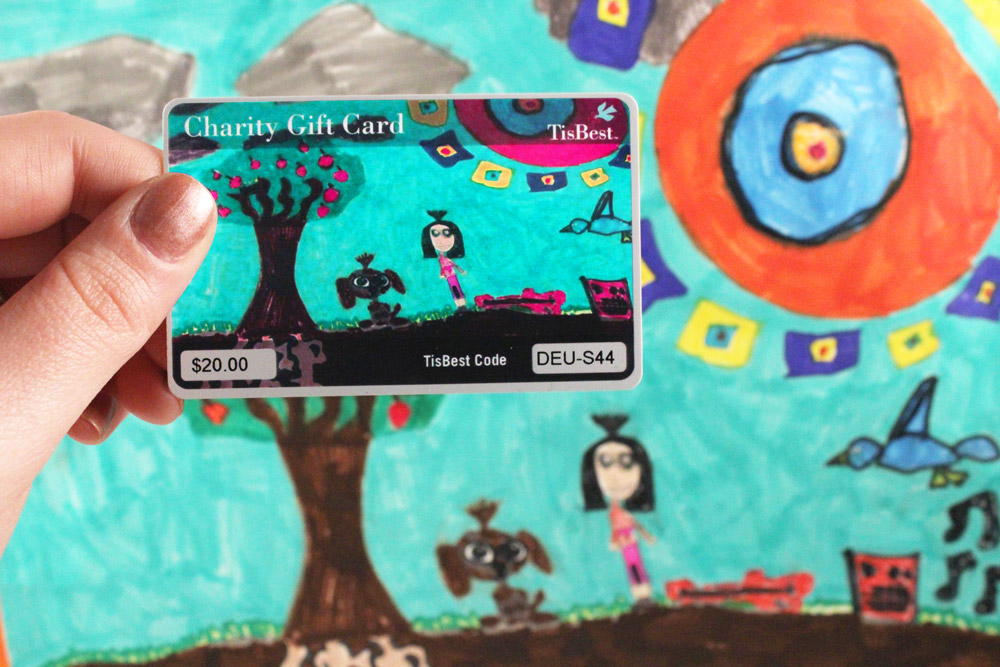 3. Use a personal message
I love the idea of interviewing your child about their school year experience. What is their favorite memory? What do they like best about their teacher? Use their response to craft a personal message that will be printed on the greeting card portion of your charity gift card.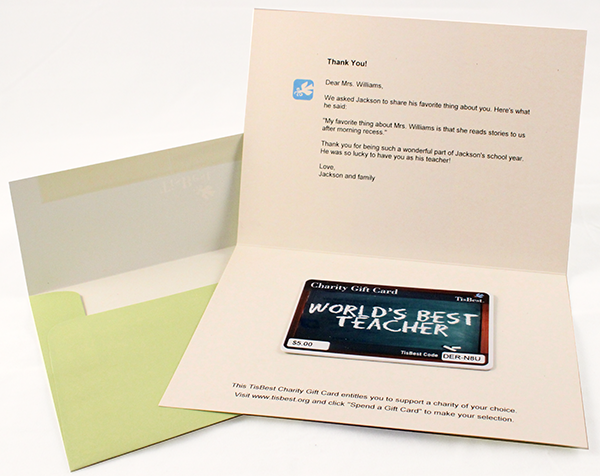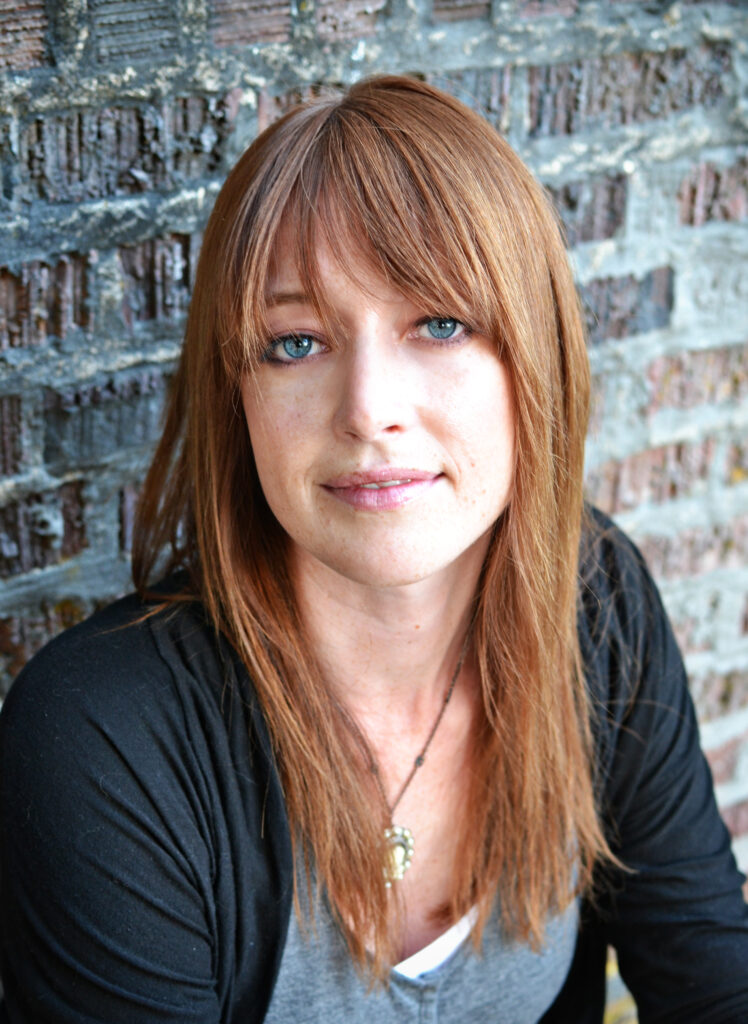 I think most of us believe on some level that teachers are single-handedly capable of changing the world. At least in our little family, my daughters have both grown by enormous leaps and bounds thanks to the influence of their teachers. My girls, at least, will never be the same… and I have a sneaking suspicion that the hundreds of students these teachers will work with during their careers will also be changed for the better.
Charity gift cards send an important and encouraging message to your child's teacher. What you do matters, this gift says. You make a difference every single day, and it hasn't gone unnoticed.
Visit www.tisbest.org and click Buy A Gift Card to start creating your gift!


Karli Larson is the Education & Charities Manager for TisBest.
Connect with her on Twitter @KAnneTweets