A good friend of mine had twin boys several years ago. Both were good-looking and healthy with one exception: one of the boys had a cleft lip and pallet. A cleft is an opening in the lip, the roof of the mouth or the soft tissue in the back of the mouth. This little guy had all three. It is painful look at and, if untreated, has life-long consequences. Surgery provides excellent results but many of the 200,000+ children born each year with a severe cleft condition live in areas where their parents can't afford to give them this essential surgery.
Operation Smile touches many of these lives directly by providing free surgeries to repair cleft lip, cleft palate and other facial deformities for children around the globe. And they address a big problem since clefting occurs in approximately 1 per 500-700 births, the ratio varying considerably across geographic areas and ethnic groupings.
Looking through the "before" pictures of these children, it's easy to imagine the consequences if untreated. Ear disease and dental problems occur frequently, as do problems with proper speech development. Children may have difficulty eating, speaking, socializing, and simply smiling. A child's very life and livelihood are threatened. They are shunned and rejected. They need help.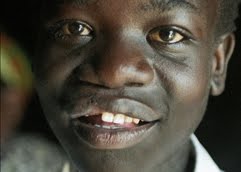 Operation Smile is able to perform a 45 minute cleft lip surgery for only $240, saving these innocent children from a lifetime of shame. The Organization has more than 4,000 credentialed medical volunteers who have performed over 135,000 surgeries since 1982. Operation Smile also conducts international training programs which empower their partner countries to treat more children on their own. They support medical diplomacy and research to find the root cause of clefting.
I believe in the work of Operation Smile-I've seen the impact of this condition first hand. My friend's son endured three difficult surgeries before he was 18 months old. Though these surgeries are tough for both family and child, it's difficult to imagine what life would have been like without it. We at TisBest support Operation Smile's work in making this dream a reality for children around the globe.
Chad Edwards
Manager, Charity and Community Relations
TisBest Philanthropy
www.tisbest.org