Meet 5 Inspiring Young Activists Who Are Making a Better World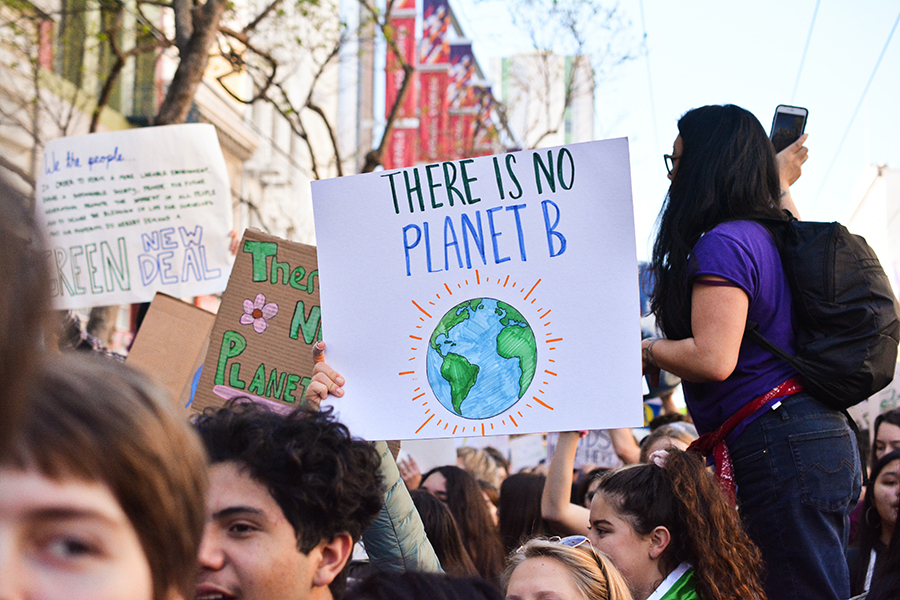 You don't have to look far to find young people who are making the world a better place. From 16-year-old Greta Thunberg being named the 2019 Time Person of the Year to Malala Yousafzai becoming the youngest person to win the Nobel Peace Prize in 2014, young people across all borders are working on causes they care about, helping to make a better world.

At TisBest, our goal is to empower people to support the causes they care about. When we see individuals doing just that, we can't help but highlight their tenacity and passions with our Better World Badge.
Meet these five young activists who are creating a better world. Perhaps they will inspire you as they have us.

Aly and Ace Conyers | Faces of the Future
Siblings Aly and Ace Conyers have joined thousands across the United States protesting for justice against George Floyd and other victims of police brutality, and they have been leading the way for other young people to be a voice in their communities.
The pair have named their group Faces of the Future as they stand with their generation along the front lines of protests in Washington, D.C.
"It's one thing to go out protesting; it's another thing to know what you're fighting for," Aly says. "That's what I say to people that can't make it out. Know your rights, know what you're fighting for, do your research."
Aly, these are wise words and TisBest applauds your informed and organized approach to exercising your rights.
Riley Reed | Pride in Running
Riley Reed recently launched Pride in Running with the mission to empower LGBTQ+ youth to run for political positions in order to help pave the way for future change.
The organization teaches LGBTQ+ youth how to run for office, lobby, and gain political skills. According to an op-ed with Teen Vogue, Riley says Pride in Running was started as a response to the under-representation of LGBTQ+ officials in the United States government.
In the interview Riley says, "A core part of creating and moving a coalition forward involves simply listening to people's stories. I do not want to be the voice for people. I want Pride in Running to help them be their own voice."
Riley, we are inspired by your story and know there are countless other stories out there waiting to be told. Thank you for helping to create a movement!
Xiye Bastida | Climate Change Activist
Based in New York City, Xiye is an 18-year old Mexican-Chilean immigrant who is one of the lead organizers of the Fridays for Future youth climate strike movement.
Flooding in her Mexican hometown is what forced her family to leave and immigrate to the United States. Now, she strives to bring a youthful voice to climate activism by putting pressure on policymakers to take action against global warming.
According to PBS, Bastida says "We don't want people to suffer from the climate crisis to realize we are in a crisis… We need to change our culture and change our narrative."
Xiye — as Greta Thunberg puts it, "You are never too small to make a difference". Changing the culture and narrative is surely the first step and we are glad you are doing exactly that.
Courtney Place | SEE US Movement
Courtney Place was a junior in college when she launched the SEE US Movement. As a student-athlete at a Midwest university she saw firsthand how females are underrepresented, and sexualized and judged on appearance rather than ability.
This sparked SEE US, an online campaign for female athletes to share their experiences and spread awareness of the inequalities in women's sports. Courtney continues to lead the movement, which has been recognized by several famous athletes and is now a program through Her Next Play.
In local MN paper The Globe, Courtney says "I hope the movement helps shape the conversation differently, or even have the conversation. When I was in high school, nobody did anything about the crowd's chanting. It was just the norm."
Courtney, we are stoked that you're working to change the norm! You're creating awareness for an important problem that previous generations have overlooked.
Zev Shapiro | TurnUp
Zev Shapiro, a 17 year old entrepreneur, is revolutionizing social media with his new app TurnUp. Set to launch soon, TurnUp connects local youth organizers with a niche social network for young activists, informs them about events going on in their area and provides resources for taking action like voter registration and reaching out to local government legislators. 
Shapiro told TeenVogue "That's how I got the idea to think about the one tool that could bring together our talent, motivation, and skills. Tech for good is what we're all about — to be the most influential, powerful, and active generation in history." Listen to Zev tell his story here.
Zev we admire your initiative! From helping create a salad bar at school as a healthy alternative, to building a tool to connect local youth more effectively for a new generation of leaders.
Thank You For Making a Better World
These five are just a few examples of the thousands of youth who are advocating for a better world. From fundraising, donating time and money, founding a non-profit, reducing waste, and more, youth activists are setting an example and inspiring us all.
You can be part of this, too.
Join us in creating a better world by considering a TisBest Charity Gift Card the next time you give a gift. With more than 1.5 million charities for recipients to choose from, they will love they will love donating their "do-good currency" gift to causes they care about.