Unique Realtor Gifts for Clients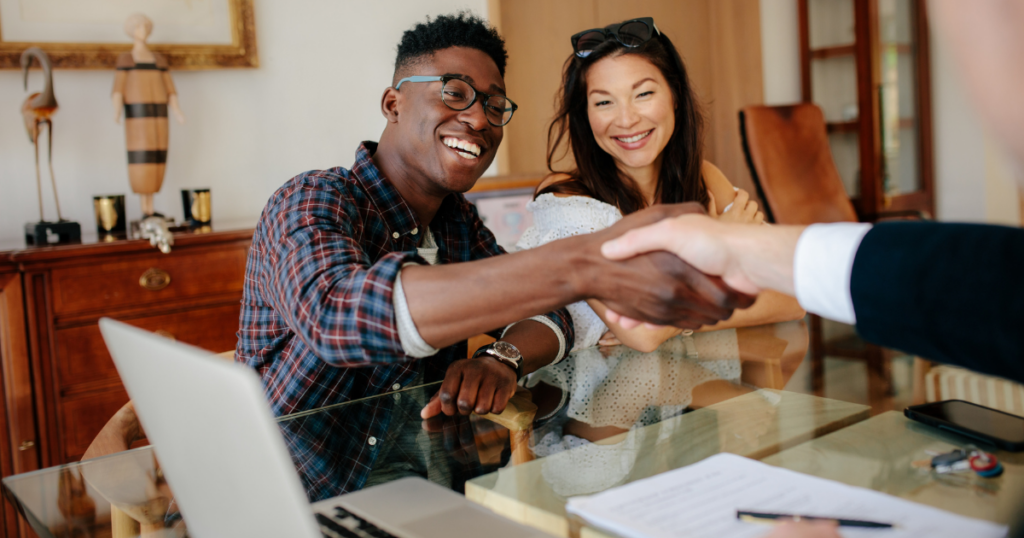 Closing on a house is undeniably a significant milestone in people's lives. Whether it is their first home, a rental property, or a planned Airbnb, closing on a house can not only hold significant financial weight, but it can also hold an immense amount of emotional weight. As a realtor, it is crucial to recognize the importance of this milestone and seize the opportunity to establish a strong relationship with your clients. In doing so, you not only unlock the potential for valuable referrals but also position yourself as the go-to agent for future real estate ventures. One great way to do this is with unique realtor gifts for clients that can be personalized for each client and occasion (without adding a lot of extra work for the realtor).
The best gifts are strategically timed to serve as reminders, keeping you at the forefront of your client's mind. Realtor gifts for clients, especially when given on closing date anniversaries, provide an excellent chance for clients to boast about your exceptional services.
Importance of Gifting & Tips
Closing on the house goes beyond the mere completion of paperwork. Realtors who go the extra mile by offering personalized attention, addressing concerns, and ensuring a smooth transition into the new property can make a lasting impression on their clients. This dedication to clients' satisfaction strengthens their relationships and increases the likelihood of repeat business in the future.
Timing, budget, and theme all play a role in giving realtor gifts for clients. However, we need to remember that the purpose of these gifts is to express gratitude and not just use this as another marketing opportunity. While integrating your branding can undoubtedly have its place during pre-sale activities to attract potential clients, it's crucial to strike a balance and refrain from overwhelming the new home with your logo. After all, your clients already know and trust you! Now is the time to add a personal touch and offer something that truly resonates with their lifestyle.
Recognizing this distinction allows you to strike a delicate balance between marketing initiatives and sincere appreciation. It shows that you understand the importance of making a lasting impact on your clients' lives by delivering a gift that resonates with their individuality and enhances their new home.
By shifting your perspective, you elevate the gift from a mere marketing tactic to a heartfelt gesture. This approach not only deepens the connection with your clients but also sets you apart from competitors who may prioritize self-promotion over genuine client care.
Focus on creating a memorable moment and a meaningful experience. By infusing your gift with thoughtfulness and personalization, you have the power to make a significant impression. Show your clients that you've paid attention to their unique needs, interests, and hobbies throughout the home-buying journey, reinforcing the bond of trust you've established.
An anniversary of the closing of their new home can be a perfect occasion to surprise clients with a special gift. If you have a generous budget, consider offering an unforgettable experience commemorating this significant milestone. For those with a smaller budget, don't fret! You can still create magic with consumable gifts that can be sent directly to their home. Remember, the goal is to tailor the gift to their hobbies and passions, showing them that you genuinely care about their individuality.
By emphasizing the personal nature of the gift, you further differentiate yourself from other real estate agents. Your clients have already entrusted you with one of the most significant decisions of their lives, and now is a great time to say "thank you.".
Pros and Cons of Closing Gifts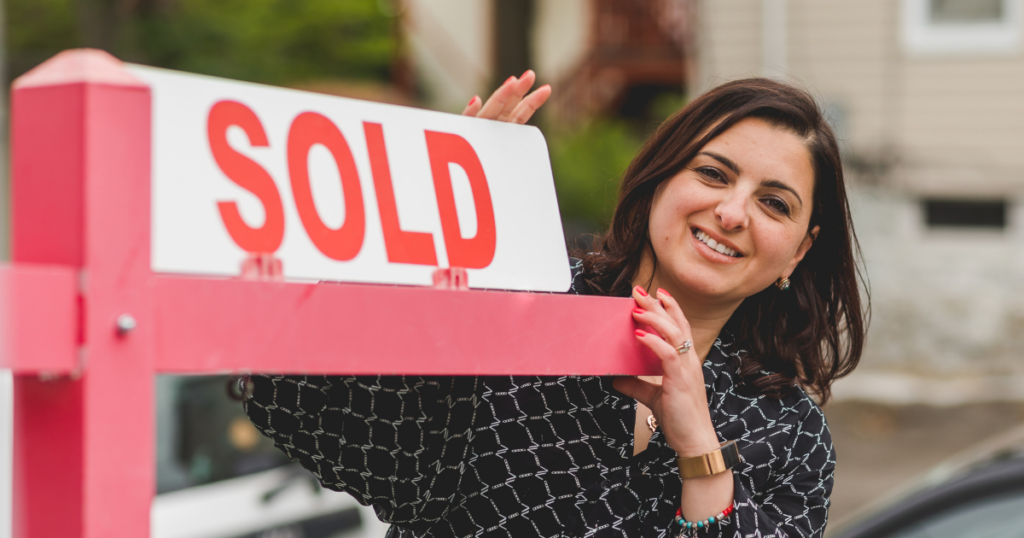 The topic of whether or not realtor gifts for clients are necessary is highly debated in the real estate world. While some argue that gifts are easily forgotten and not worth the investment, others firmly believe that going the extra mile can significantly impact referral business and client relationships.
Here are a few reasons why some realtors don't give client gifts:
Clients have diverse tastes and preferences, making it challenging to choose a gift that will universally appeal to everyone. After all, the last thing a realtor wants is to unintentionally offend new homeowners by gifting something that clashes with their personal preferences or religious beliefs. This consideration requires realtors to approach gift-giving with sensitivity and thoughtfulness, ensuring that the chosen gift resonates with the client's individuality.
Finding a gift that suits the lifestyle of the new homeowner requires a lot of time, effort, research, and sourcing. Some realtors believe that if the gift is not high value or expensive, it may be forgotten when a referral or future home purchase arises. Additionally, a transaction-focused mindset may lead some real estate agents to believe that a gift is unnecessary once the business deal is completed.
And why some DO give client gifts:
On the flip side, many real estate agents see the value in client gifting to stay top of mind and nurture lasting connections. This gesture goes beyond the immediate transaction, allowing realtors to build rapport and strengthen relationships. It conveys to clients that their business is genuinely valued and their satisfaction is paramount.
Realtor gifts provide a tangible way to demonstrate care and investment in clients' happiness. Realtors create a sense of connection that can lead to long-term loyalty and valuable referrals by going the extra mile and extending appreciation through thoughtful gifts. These gifts are reminders of clients' positive experiences with their realtors, making it more likely for them to reach out in the future.
As you navigate the gift-giving process, remember to keep the purpose at the forefront. Align your efforts to express sincere gratitude and create a memorable experience for your clients. By focusing on their needs and desires rather than saturating their new home with your logo, you cultivate a sense of authenticity, fostering a stronger client-agent relationship that extends beyond the transaction itself.
Improve ROI with Client Gifting That's Meaningful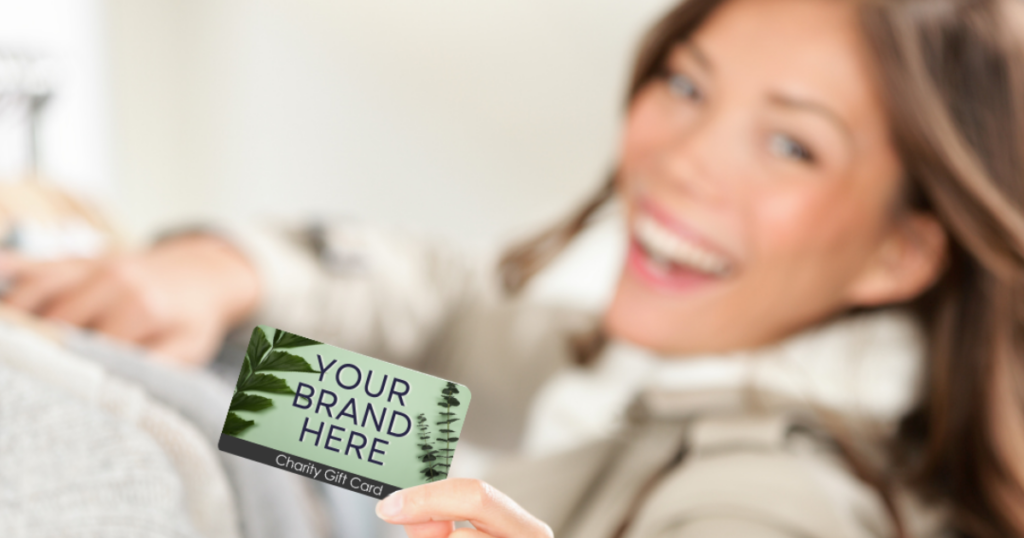 As you present your realtor gift to clients, you're not just adding a touch of flair to the closing process; you're setting the stage for your own long-term success. Clients are more likely to remember you fondly and eagerly share their positive experiences with others. Referrals become second nature as your clients advocate for your work, transforming the closing process from ordinary to extraordinary. This is your chance to cultivate relationships that stand the test of time and position yourself as the realtor who doesn't just close deals but creates unforgettable moments of joy and gratitude.
TisBest Charity Gift Cards make a unique and memorable gift for realtors to give to their buyers/sellers or as part of a larger gift. One of the standout advantages of TisBest Charity Gift Cards is their versatility. Regardless of recipients' interests, dietary preferences, culture, age, or religion, these gift cards allow the recipients to choose the charity or cause they are passionate about supporting. This versatility ensures that the gift is meaningful and aligns with the recipient's values.
These Charity Gift Cards are also environmentally friendly. By encouraging recipients to donate to a cause of their choice instead of giving physical gifts, you are promoting sustainability and reducing waste. This eco-conscious approach can resonate with clients who prioritize environmental responsibility.
On top of that, you can customize the image on TisBest Charity Gift Cards by incorporating your logo or branding elements into the card design and card redemption process. This customization adds a personal touch and reinforces your brand identity to make it a thoughtful and memorable gift. Personalize each card further with a message. Additionally, these gift cards can be easily delivered, either electronically or in physical form, making them a convenient option for you to send as follow-up thank-you gifts for new customers or referrals.
By gifting a TisBest Charity Gift Card, realtors not only express gratitude but also provide an opportunity for their clients to make a positive impact in the world. It allows clients to support causes they care about while showcasing your charitable side.
The best part? This gift is tax-deductible, and 100% goes to charity. You have now become the realtor who goes above and beyond, elevating the entire experience and solidifying your role as a trusted advisor in your real estate journey. This gift symbolizes your recognition and serves as a tangible representation of the unique relationship you've cultivated.
Client Gifting With a Personal Touch
Elevate your real estate business and foster lasting client relationships with TisBest Charity Gift Cards. By providing exceptional service, ongoing communication, delivering value, and nurturing referral opportunities, position yourself as a trusted advisor and the go-to choice for their future real estate endeavors.
TisBest Charity Gift Cards offer a unique and caring way to thank clients and leave a lasting impression. You can purchase them online or work with our branded redemption team for customized cards that reflect your brand with meaningful images and messaging.