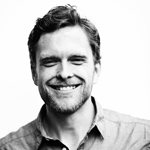 By Chad Edwards, TisBest Creative Services Director
I, like my mom, am a shopper. Somehow the shopping gene largely skipped over my older sister and came to me.
And more accurately, I love good deals and the hunting it takes to find them. To that end, I have gotten up in the wee hours of the morning on many a Black Friday (a name that sounds more like the day marking a terrible Medieval epidemic than a positive financial benchmark) to stand in line with my mom for a great deal. For us, it has been a way to connect, spend time together, and save some green. Who can resist at least peeking at the $3 DVD bin? A League of Their Own! Remastered?!? In Dolby TrueHD? Sold.
My mom is visiting this week, and you are likely to find us wandering an antique store and connecting over repurposing old items rather than in a retail store line on Black Friday. Although we do not have plans to head out to the stores, I decided to go out and get a pulse on the ads. I had the sense that the definition of the "wee hours" (anyone remember 7 a.m. door busters?) has been shifting as retailers attract shoppers to the best deals by opening earlier and earlier. What I did not comprehend is how out of hand this shifting has gotten.
Did you know that several stores are now opening at 8 p.m. on Thanksgiving Day to get shoppers started? What? At 8 p.m. on Thursday, I hope to be watching a movie (read: dozing) or playing a game of dominoes (read: Sweet Valley High the game – trust me, it's awesome) with family.
It strikes me that there may be no end in sight to this encouragement to consume. My guess is that retailers will continue to open their doors earlier and earlier, and shoppers will continue to walk through them. Even if this means cutting the Thanksgiving meal short or not stopping by a friend's place or skipping game time with the kids or turning off the end of the Lions or Packers game. Unless, of course, we shoppers decide we can wait until Friday morning and pull a no show on Thursday evening.
My hope is that both you and I will reserve this time for a friendly get together or maybe some dozing. And if you are plum fresh out of ideas by the time 8 p.m. on Thursday rolls around and Target is calling your name, consider telling a friend or family member about your favorite charity. Many charities raise a significant percentage of the funding for their world-changing work through events and appeals during the holiday season. And nothing is more powerful than a personal referral.
So here's to connecting, eating, gaming, family-ing (humor me), friend-ing (not just on Facebook), and dozing without the shopping, line-ing (I'm almost done, I promise), and consuming.