Brittany Starks, Single Mom with Three Jobs, Braids Kids' Hair for Free
TisBest is on a mission to #RedefineGifting by replacing gifts of stuff with gifts of good. In that spirit, we like to feature heartwarming stories of special people, who are also doing good in this world. We hope it inspires you to spread some kindness and love in your communities.
Single mom, Brittany Starks of Nashville, TN, has endured her share of hardship. Despite living paycheck-to-paycheck and being homeless twice, Starks braids kids' hair for free to help other parents who are struggling. When she first posted her services on Facebook, just before the back-to-school season, Starks expected only a few responses. However, the post was shared over 300 times and had over 1,000 interactions. Starks braided the hair of more than 40 children in just two weeks! The requests kept flooding in — with many parents willing to come in from out of state.
A Labor of Love
Starks knows all too well about the stress of back-to-school expenses. There were times when she didn't have enough money to buy clothes for her children. In an interview with CNN, Starks shared, "I was stressing about it until a family friend brought over two backpacks with clothes and school supplies. The way that made me feel, the happiness, I knew I wanted to give other parents that feeling. I wanted to do something for the parents, like me, whose money is going to feeding their children and making sure they have a roof over their head."

Like Starks, many single parents in her community simply cannot afford to spend hundreds of dollars on hair braiding services for their children. So, she would braid in between her three jobs and on weekends to fulfill the requests – as each appointment takes between 4-6 hours. Starks quickly realized that in order to serve as many children as possible, she'd have to ask for the community's support. Volunteers stepped up to help braid and local churches, braiding shops, and even residents opened their doors to provide a space for the braiders.
Brittany Starks Knows True Beauty Lies Within
Now, Brittany Starks and her fellow volunteers dedicate one Saturday a month to support families in the community on an ongoing basis. Her hope is that this will inspire others to keep the kindness momentum going. When children have their hair braided, it changes more than just their physical appearance. It affects how they feel on the inside as well — and that is priceless. Starks shares, "Some kids, they came in, they weren't smiling, they weren't talking, and then, you know, as they get their hair braided, they start opening up a little more and then when they're done, they're just smiling and so happy. It boosts confidence. It's a great thing to see."
A Twist of Greatness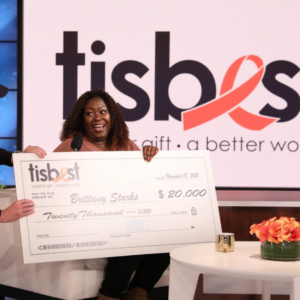 Starks provides a range of styles — from faux locs and knotless braids to box braids and beaded cornrows. Many braids are also intertwined with beads and jewels, all for free. Until recently, Starks was paying for all of the braiding supplies herself. The community encouraged Starks to create a GoFundMe page to help with expenses. In addition to braiding kids' hair for free, she is now in the process of starting a nonprofit, A Twist of Greatness. The organization will provide mentoring and tutoring programs and supply clothes, books, and food for children in her community. A Twist of Greatness also will host various community outreach events, such as spa days at a homeless shelter.
Through TisBest's partnership with The Ellen DeGeneres Show, Starks was presented with a $20,000 TisBest check to help with business expenses. Then, special guest star Meghan Markle, The Duchess of Sussex, matched TisBest's check with another $20,0000 from the Archewell Foundation! Finally, to honor Brittany Stark's wish to keep the kindness momentum going, The Ellen DeGeneres Show also surprised her with a $5,000 TisBest Charity Gift Card. Starks will use those funds to pay it forward to some of her favorite charities. For more inspiration and updates from Brittany Starks, follow A Twist of Greatness on Facebook. Or keep the kindness momentum going yourself and help those in need in your community!
Create More Warm Fuzzies!
Join us in the movement to #RedefineGifting by replacing gifts of stuff with gifts of good. If you feel inspired by this heartwarming story, spread a little more love in our world. Send a TisBest Charity Gift Card to those close to your heart so they can pay it forward to a charity that is close to theirs. Or give a card to a stranger as a random act of kindness. Together, you'll do a world of good.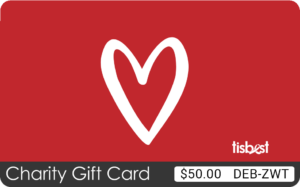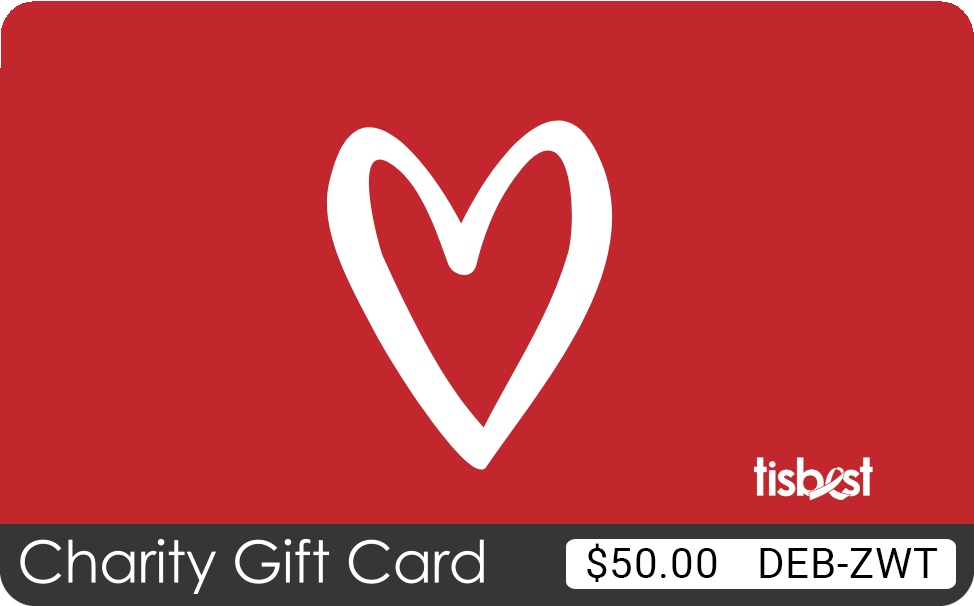 Share your giving stories with us on social by tagging your post with #RedefineGifting.