Celebrating Grandparent's Day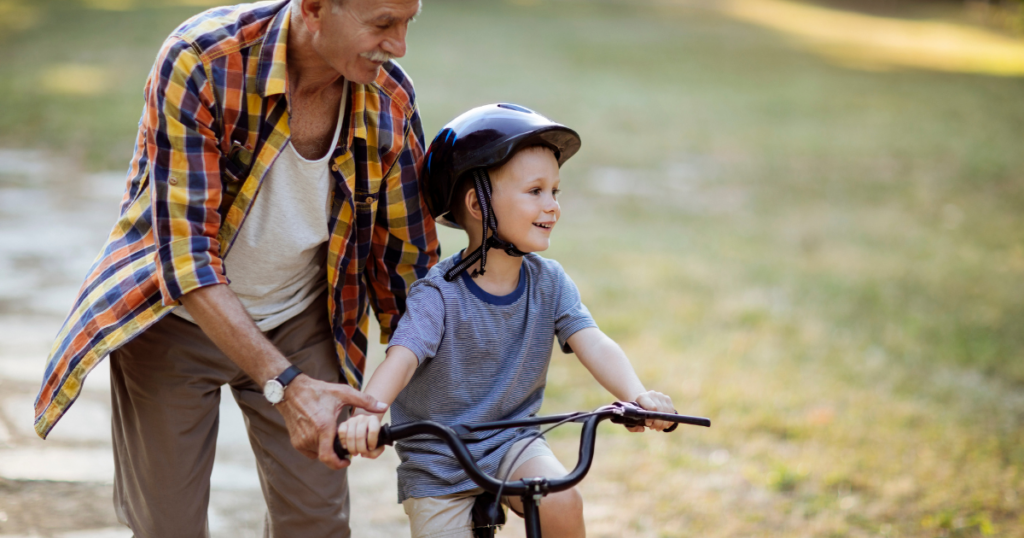 Grandparents' Day is a special occasion dedicated to honoring and appreciating remarkable individuals who have aided in shaping our lives. September 10th is when we celebrate our Grandparents! We can celebrate in many ways, whether with tangible gifts, experiences, or building new memories; we'll explore a range of creative and personalized ideas for Grandparent's Day gifts.
Meaningful Gestures and Lasting Memories
Grandparent's Day is an opportunity to express gratitude to our family members. It's a time to embrace creativity and personalized gestures, crafting unforgettable memories that strengthen the unbreakable bond shared with our grandparents.

Here are a few fun suggestions to building new memories with your Grandparents this year:
A Walk Down Memory Lane: Take your grandparents on a stroll down memory lane by organizing a day filled with nostalgia. Visit places that hold significance for them, such as the neighborhood they grew up in, their favorite park, or the location of their first date. As you explore these places together, encourage them to share stories and reminisce about their past, fostering a deeper connection and creating new memories along the way.
Intergenerational Cooking and Baking: Food has a magical way of bringing people together. Spend the day in the kitchen with your grandparents, preparing their favorite family recipes or exploring new culinary adventures. The process of cooking or baking together not only creates cherished memories but also allows you to learn valuable skills and traditions that can be passed down to future generations.
Photographs and Mementos: Embark on a journey to create a personalized photo album or scrapbook with your grandparents. Sorting through pictures and reliving cherished memories will undoubtedly evoke laughter, tears, and heartfelt conversations. This tangible keepsake will serve as a beautiful reminder of the special bond you share and the incredible moments you've experienced together.
Outdoor Adventures: If your grandparents are active and love the outdoors, plan an adventure that suits their interests. Whether it's a leisurely hike in a picturesque location, a picnic in the park, or a bike ride along a scenic trail, spending time in nature together can be rejuvenating for all. Capture the beauty of these moments with photographs or create a nature-inspired craft as a memento of the day.
Virtual Celebrations: In cases where distance or circumstances prevent in-person celebrations, technology offers a fantastic opportunity to bridge the gap. Organize a virtual Grandparent's Day celebration through video calls, where you can share stories, play games, or even have a virtual meal together. Additionally, surprise your grandparents with a personalized video message, compiling heartfelt messages from family members near and far.
Grandparent's Day Gift Ideas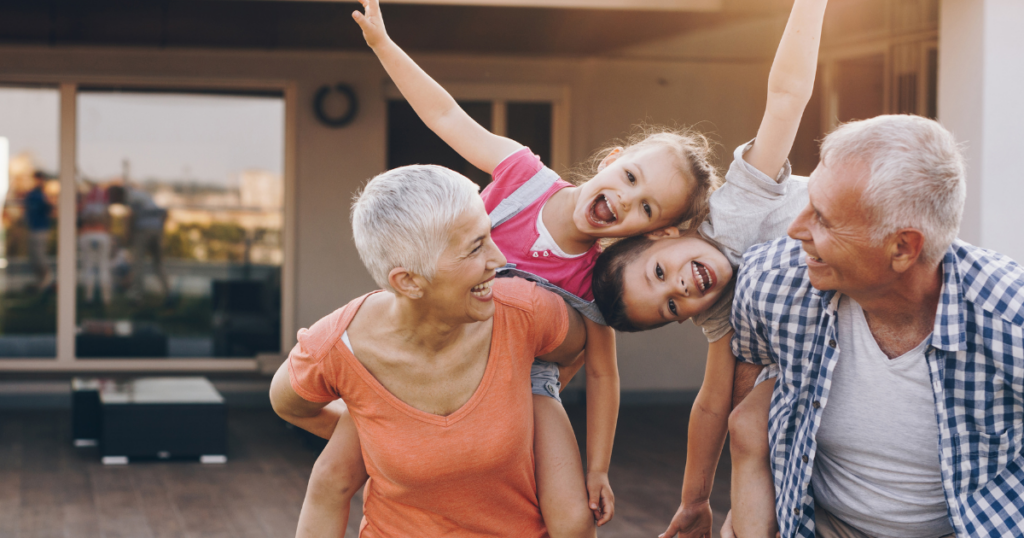 While meaningful gestures and shared experiences hold significant value, thoughtful gifts can also make the day extra special. Here are a few Grandparent's Day gift ideas:
Personalized Photo Gifts: Transform cherished memories into unique keepsakes such as custom photo frames, engraved jewelry, or personalized photo blankets. These gifts not only showcase your thoughtfulness but also provide a tangible reminder of the love and appreciation you have for your grandparents.
Handmade Crafts: Tap into your creative side and craft something special for your grandparents. Whether it's a hand-painted mug, a knitted scarf, or a DIY photo calendar, handmade gifts are imbued with love and personal touch, making them truly one-of-a-kind.
Subscription Services: Consider gifting your grandparents a subscription to a service that aligns with their interests and hobbies. It could be a monthly book club subscription, a gourmet food delivery service, or a streaming platform for their favorite movies and TV shows.
TisBest Charity Gift Cards: These cards make great Grandparents Day gifts because they allow your grandparents to choose a cause they care about, make an impact, and inspire giving. The cards offer flexibility, choice, and a lasting legacy of philanthropy, making them a meaningful and thoughtful way to celebrate your grandparents. Such gifts offer long-lasting enjoyment and provide opportunities for shared experiences throughout the year.
Experience Gifts: Create lasting memories by gifting your grandparents an experience they've always wanted to try. It could be a cooking class, a spa day, a concert, or tickets to a live theater performance. These experiences not only bring joy and excitement but also provide an opportunity for quality time together.
Expressing Gratitude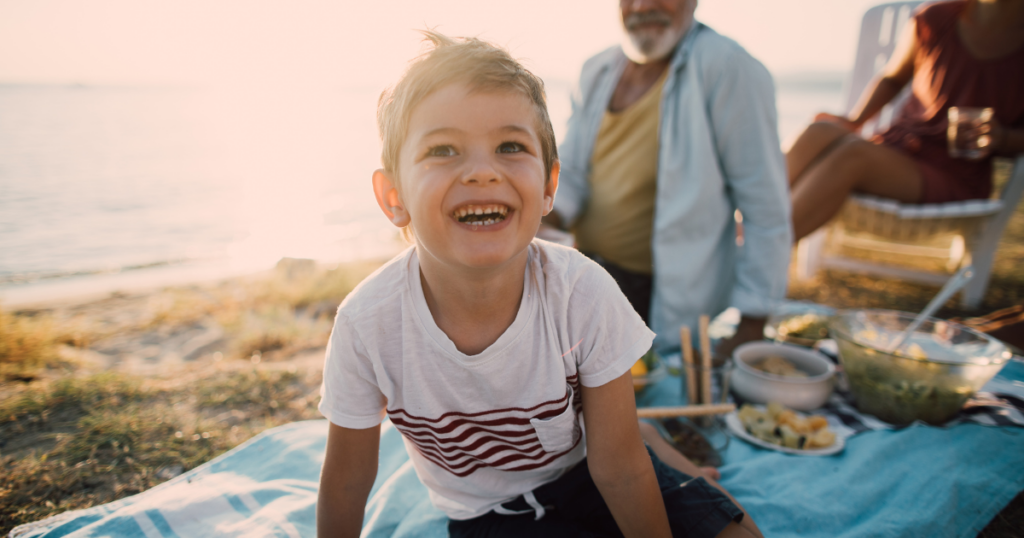 By embracing creative and personalized ideas, we can celebrate this special day with gestures that will create lasting memories and deepen the bond we share with our grandparents.
TisBest Charity Gift Cards allow your grandparents to choose a non-profit that is close to their hearts rather than simply making a donation in their name. By giving them the power to make a difference, you are acknowledging their values and passions, showing that you appreciate and support their philanthropic endeavors.
TisBest Philanthropy offers a wide range of charities to choose from, covering various causes such as education, healthcare, animal welfare, environmental conservation, and more, in which all non-profits are validated from the IRS database. This flexibility ensures that your grandparents can select a cause that resonates with them personally, allowing them to contribute to an organization that aligns with their values.
TisBest Charity Gift Cards empower your grandparents to make a tangible impact in the world. By donating the gift card to a charity of their choice, they can support causes they are passionate about and create positive change in the lives of others. This opportunity to make a difference can be incredibly fulfilling and meaningful for your grandparents.
Grandparents often serve as role models and sources of wisdom. By introducing them to TisBest Charity Gift Cards, you can inspire a spirit of generosity and social responsibility. It presents an opportunity to engage in conversations about the importance of giving back. It encourages future generations to carry on this tradition of making a positive impact in the world.
Unlike traditional gifts that may eventually lose their novelty or usefulness, TisBest Charity Gift Cards provide a lasting impact. The donations made through these gift cards contribute to long-term support for charitable organizations, enabling them to continue their valuable work and make a difference in the lives of those in need.
TisBest Charity Gift Cards can be personalized with a message or photo, adding a heartfelt touch to your Grandparents Day gift. You can include a special message expressing your love, appreciation, and admiration for your grandparents, making the gift even more meaningful and memorable.
Celebrate Grandparent's Day by expressing gratitude and love for the remarkable individuals who have shaped our lives. Embrace creativity and personalized gestures to create lasting memories and deepen the bond with grandparents. Whether through heartfelt conversations, shared activities, or thoughtful gifts, let's make this Grandparent's Day extraordinary.
Get Gifting!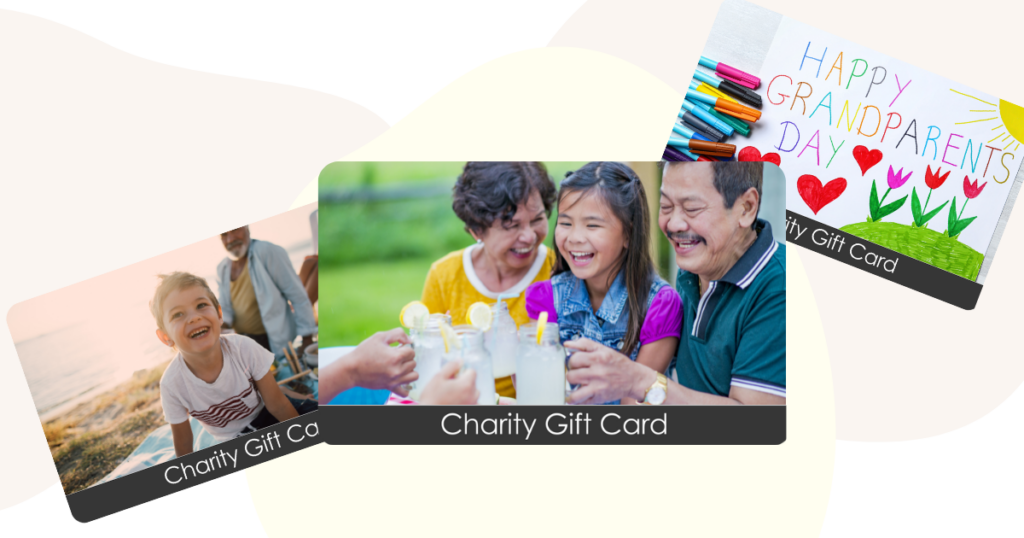 TisBest Charity Gift Cards make great Grandparents Day gifts because they allow your grandparents to choose a cause they care about, make a tangible impact, and inspire a spirit of giving. These gift cards provide flexibility, choice, and a lasting legacy of philanthropy, making them a meaningful and thoughtful way to celebrate your grandparents on this special day.