Corporate Team Building Activities That Improve Retention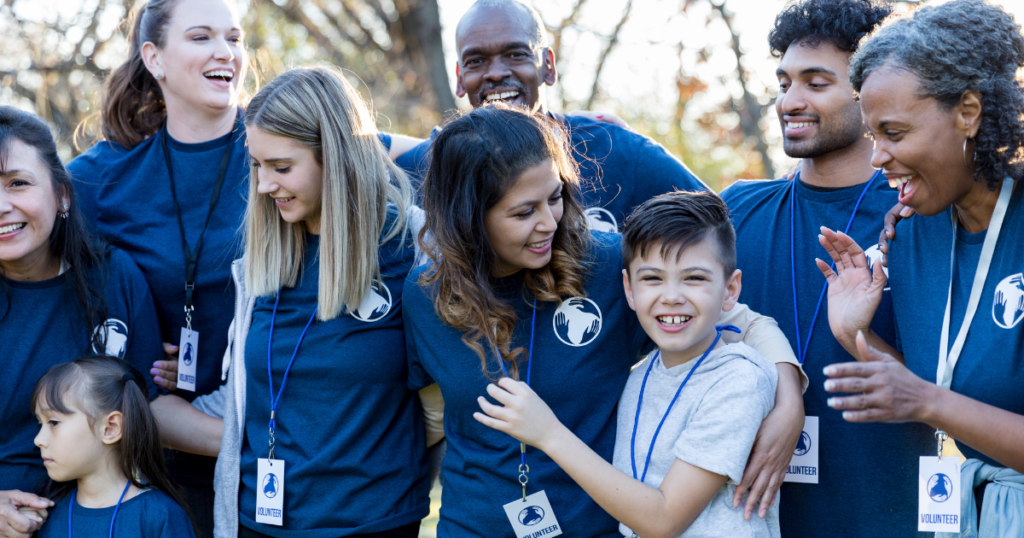 Retention. Retention. Retention. It's a word we often hear when it comes to growing a successful business and increasing employee satisfaction. We read articles, search through blog posts, and hope to discover the secret formula to create a team of people who are excited about the work they are doing and who they are doing it with. Fortunately, the right corporate team building activities can help with that.
Retention is the foundation of building a thriving business culture, a place where employees feel fulfilled and excited to come to work every day. It's not just about holding onto employees but creating a dynamic and engaging work environment that inspires individuals to stay and grow with the company.
It's worth noting that retention is not just a concern for large companies; small businesses can also benefit from prioritizing employee satisfaction and retention. Retaining employees can save time and money spent on recruitment, training, and onboarding new hires. It can also help build a loyal customer base, as employees who feel happy and valued are more likely to provide exceptional customer service.
While easy to say, what does that actually look like?
Value + Appreciation = Success
Imagine a workplace where employees feel valued, appreciated, and motivated to go above and beyond to achieve success. Retention is the key to creating such an environment where employees feel empowered to take ownership of their work, collaborate with their colleagues, and drive the company forward.

Effective retention strategies include offering competitive salaries and benefits, recognizing employee achievements, providing opportunities for growth and development, and fostering a culture of open communication and collaboration. By investing in employees and creating a positive work environment, companies can increase employee satisfaction, reduce turnover rates, and ultimately, grow a successful business.
One of the best (and most fun) ways to show your appreciation is through corporate team building activities. We have taken the time to create a list of the best team building ideas that leave a lasting impression.
Corporate Team Building Ideas That Align with Shared Values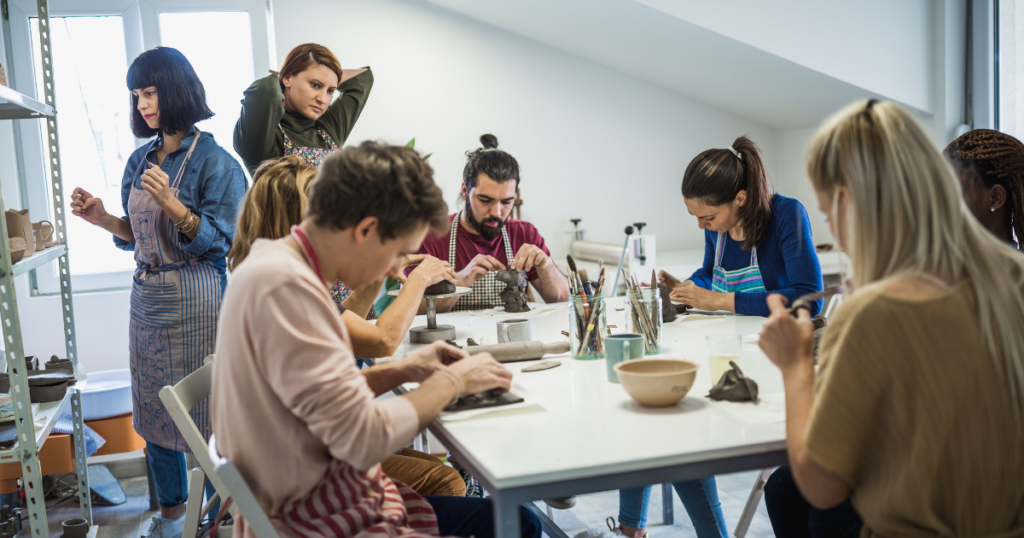 Corporate team building activities don't have to be boring – so ditch the company picnic or office lunch and give your team something they will be excited to participate in! Whether your colleagues work in the office or remotely, we have a short list of fun activities sure to bring your team closer together.
When looking through these activities, be sure to keep in mind if everyone can participate. For example, don't pick something extremely athletic where some employees may feel left out, or go to a bar if all employees aren't of legal drinking age. Remember, this is to help bring the team closer together. To do that, you want the highest participation rate possible.
Off-site Happy Hour: Take everyone out to a cool local spot after the day wraps up. Getting out of the office can be all it takes to find new ways to connect with employees. This is also a great activity that can be done on a monthly basis to keep the lines of communication open and create a fun company culture.
Wine & Paint Party: Be sure to equip all of your colleagues with everything they need for this activity. A canvas, some paints, brushes, and some libations. If your staff is remote, be sure to send this in the mail a few days in advance to ensure everyone receives supplies on time. There are many free painting classes on Youtube, or let your staff get creative and come up with their very own piece of art. You never know who is going to surprise you with their creative talents!
DIY Activity: This can take a bit more planning and knowing what your team's interests are. If they are cocktail enthusiasts, pasta eaters, crafty decorators, or whatever it is, make sure you do it together! If you work in a hybrid environment, send all the supplies to your employee's respective homes or offices. DIY projects are a great way to see who the teachers of the group are and who likes to work more independently.
Photo or Fact Challenge: Have each of your colleagues submit old photos, two truths, and a lie or interesting talents they have. Go around the room (or zoom call) and try to guess which facts or pictures line up with which coworker. This will allow you to create a bond with your staff and bring remote workers closer together.
Coworker Bingo: Turn office quips and interruptions into something entertaining. This is a great game that can be ongoing. Offer prizes or just the fun of yelling out bingo! For example, the free space can be "being interrupted by a child or pet during a zoom call" for remote workers and "someone made a cup of coffee at 2 pm" for in-office teams. Have the team make their own or provide a pre-filled-out card for all. 
Murder Mystery: There are many board games, escape rooms, or online versions of this (many of which are free or priced very reasonably) and a quick Google search will get you there. This will allow you to see who the natural leaders are of the group and see how each team interacts with each other — all while having a blast.
It is important to remember that these team building activities don't need to be expensive or extravagant. Ask for feedback and host team building activities more often throughout the year to boost retention and become closer as a team.
Spice Up Your Team Building Ideas with Charitable Giving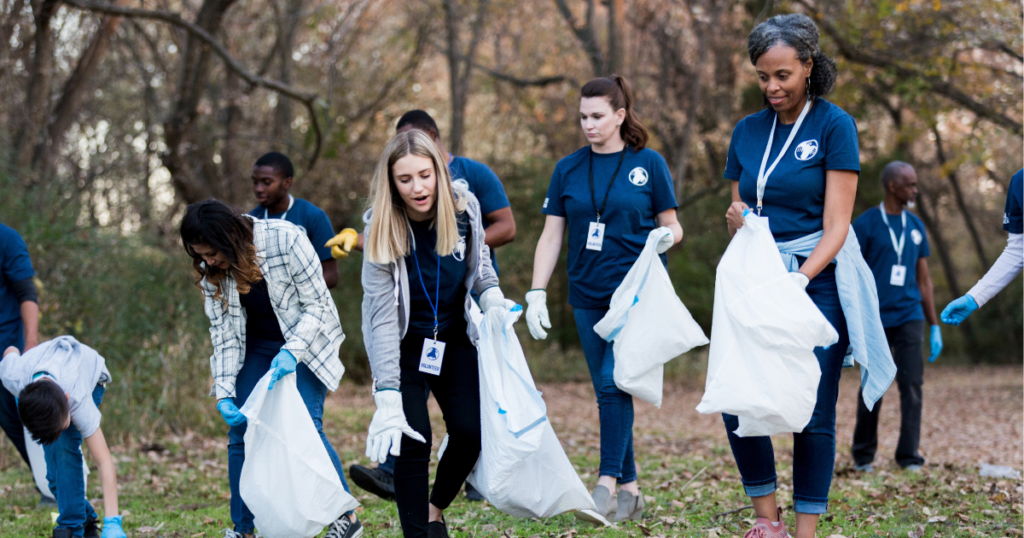 Team Building activities are an essential factor in building a successful business because it helps to create a stable workforce and fosters a positive work environment. When employees feel appreciated and valued, they are more likely to stay with a company and put forth their best efforts to ensure its success.
It's not just about creating a work culture that employees are comfortable in, but also nurturing a team that is invested in the company's vision and growth. By prioritizing your employees, businesses can save time and resources on the hiring process and instead focus on developing their current team, leading to a more efficient and productive work environment.
It also acts as an excellent opportunity to share your company's values with your colleagues. Think about offering a TisBest Charity Gift Card alongside some of these fun activities. You can brand the card with your logo and add a personal message to each employee (or cut and paste; we won't tell!). Your staff will be able to choose which charities they would like to donate their cards to, allowing you to gain more in-depth insights into what they care about.
Whether you are a large corporation or a small startup, retention should be at the forefront of your business strategy. Fostering a positive and supportive work culture through recognition, growth opportunities, and communication will not only improve employee satisfaction but also lead to a more profitable business.
So what are you still doing here? Go get Team building!
Make Your Corporate Team Building Activities Extra Meaningful
Show your incredible team you appreciate them by infusing your team building exercises with an opportunity for each team member to support the causes that are important to them. Order your TisBest Charity Gift Cards today. If you're planning a large corporate event, let our sales team help you with your order.