Wedding Favor Ideas That Make Your Big Day Extra Meaningful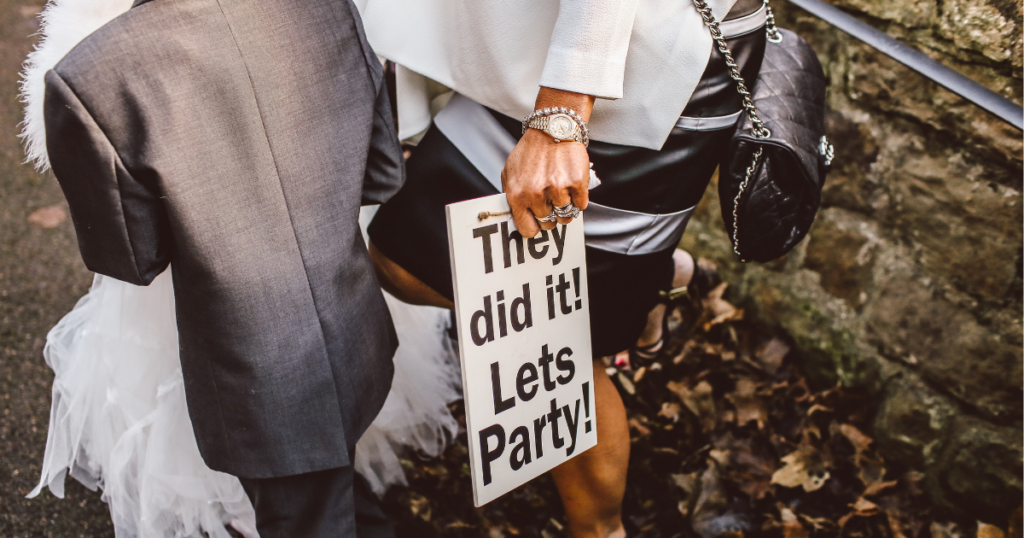 If you're in the midst of planning your wedding, you're likely experiencing a mix of excitement and overload from all the decisions you have to make and the final details you still need to tend to, from confirming the DJ's playlist to sorting through what seems like an avalanche of wedding favor ideas on Pinterest. To help you check one thing off your list, we've composed a list of the best and most unique wedding favor ideas to consider (as well as wedding favors to avoid completely).
The Important Part That Wedding Favors Play
After months of planning and preparation, your wedding day has finally come and gone. The ceremony was beautiful, and the reception was a smashing success. Everyone had a great time celebrating the love between you and your partner.
As the night comes to a close, it's time to say thank you and goodbye to your guests as they go back to their hotel block. A night as perfect as this one deserves to be remembered, and one great way to accomplish this is with wedding favor gifts.
The perfect wedding favor can be something as simple as personalized thank-you cards or a small bag of gourmet candies. You could also give them something more elaborate, such as customized olive oils or pressed flower portraits that represent your blossoming relationship.
Another option is to give your guests something practical that they can use in their everyday lives, such as a wedding revival kit or custom-engraved kitchen tools.
The Best and Worst Wedding Favor Ideas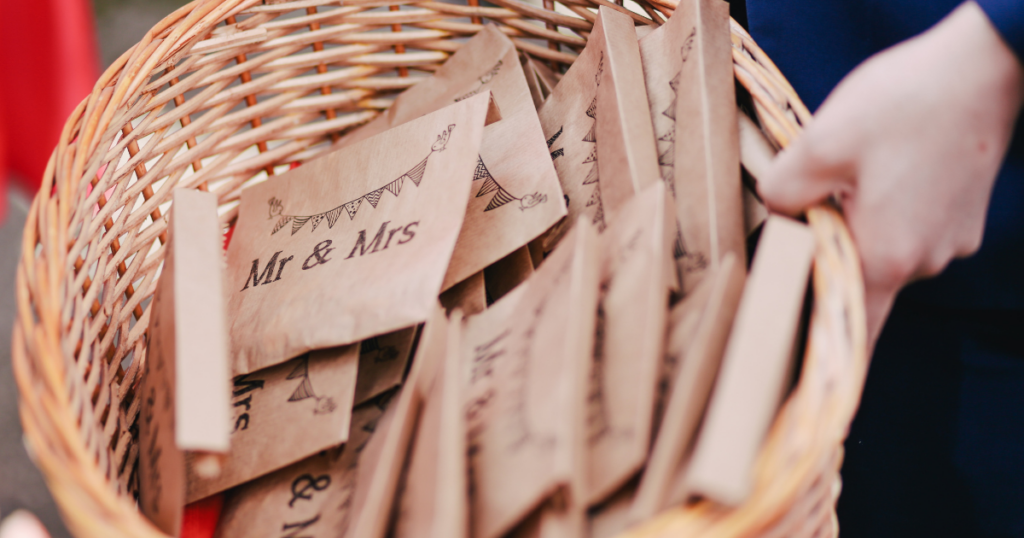 In today's age of social media, weddings have become more than just a celebration of love and commitment. They have become a platform for showcasing one's style and aesthetic, with Pinterest boards and Instagram-worthy weddings setting the bar high for the couple-to-be.
However, amidst all the glitz and glamour, it can be easy to lose sight of what truly matters — the unique relationship that you share with your partner.

Remember, wedding favors are not necessary, and it is entirely up to the couple to decide whether or not to provide these. If you do decide to offer favors, make sure it's something that your guests will appreciate and cherish.
With so many options available, it can be overwhelming to choose the perfect one. So, we've created a list of our favorite (and least favorite) wedding favor ideas.
The Worst Wedding Favors
When deciding on which wedding favor idea to go with, it is crucial to choose something that will be memorable, useful, and appreciated by your guests. While a trendy favor may seem like a good idea at the time, it may not be the best fit for everyone who is attending your wedding.

The worst wedding favor you can give is something that is inappropriate, offensive, or useless. Your guests have taken the time and effort to attend your wedding and celebrate with you, so you want to make sure that any favor you give them is thoughtful.
Here are the top five worst wedding favors:
Monogrammed Glassware: While this is a thoughtful gesture, guests who have to travel may struggle with packing fragile glassware with limited luggage space. Additionally, with only one glass, it may be challenging to use without a matching pair or set as well. This is one of the most popular and trendy wedding favor ideas that can end up becoming the most regretted.
Wedding Playlist CDs: In the digital age where Spotify and other streaming services rule, guests may no longer have access to CD players. While it may be a flawless playlist, guests won't have a way to listen to it.
Wine Stoppers: This popular wedding favor idea may initially seem like a great choice. However, it is essential to keep in mind the age and preferences of your guests before gifting this unique item. It may not be of much use to younger guests or those who don't drink.
Key Rings: A sentimental gesture that not all guests may find practical or appealing to use on a daily basis. You want to choose a gift that will be treasured long after your special day.
We saved the best for last:
Personalized Pens: While this is a very practical gift, it's your wedding, not a corporate outing. Also, pens are easily lost, misplaced, or forgotten.
To choose the perfect wedding favor, it's essential to consider your guests' preferences and needs as well as the theme of your wedding. A well-chosen gift will leave your guests with happy memories of your special day for years to come.
The Best Wedding Favors
Special mementos don't have to be expensive or flashy — it's the thought that counts.
Unique and memorable wedding favor ideas all your guests will love:
Alternative Centerpieces: Rather than traditional flower centerpieces, which can get expensive quickly, think about having succulents or books as a centerpiece. Guests can take these home in virtually any piece of luggage or purse without getting damaged.
Olive Oils: You can offer small containers of fancy olive oils with personalized labels featuring your names and wedding date. Guests of all ages can enjoy it and will think of you every time they use it.
Scented Candles: Small candles can feature wedding flowers and colors, as well as a scent you and your partner love. They're sure to be used and appreciated by all in attendance.
Hot Sauces: "Our love is hot!" is a popular label placed on hot sauces, along with your names and the wedding date, of course. It is easy to order a variety of heat levels or make your own and show off your creative side!
TisBest Charity Gift Cards: Show off your charitable side with Charity Gift Cards. Depending on your budget, load each card with an amount of your choice and let your guests choose what charities they would like the amount to go to. It will be an experience they likely won't forget.
Each of these wedding favor ideas demonstrates your thoughtfulness and creativity. By offering unique gifts such as these, your guests are sure to remember your special day for years to come. Remember, it's the thought that counts, not the price tag, so do whatever fits your budget and style!
The Wedding Favor Everyone Will Remember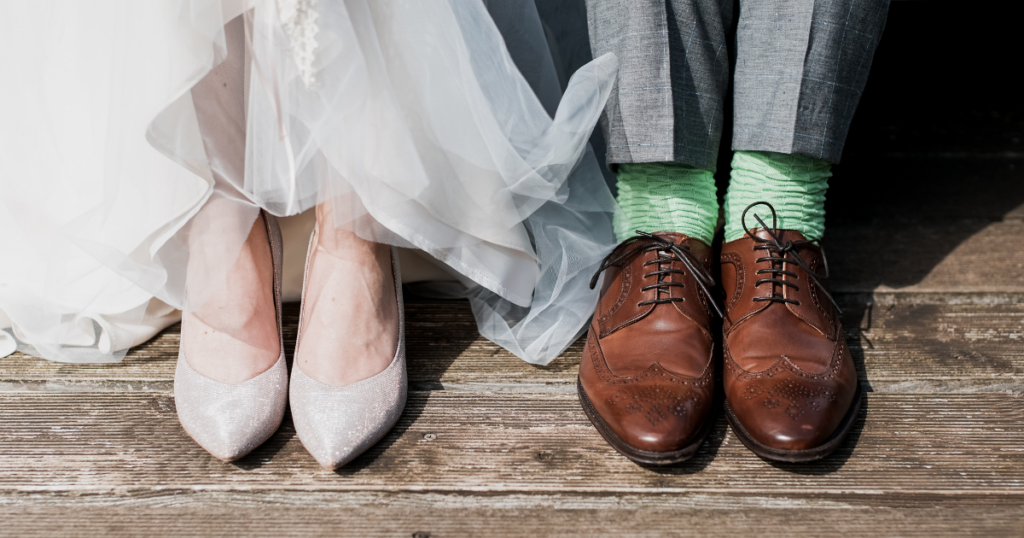 The best wedding favors are personal, practical, and have an impact on those around you. TisBest Charity Gift Cards are customizable, allowing you to upload the image you want to appear on each card along with a personalized message for your guests. Consider featuring your favorite image of you and your partner or a design that reflects the theme of your big day. TisBest Charity Gift Cards make fabulous wedding favors that meaningfully reflect an expression of love while empowering your guests to donate to charities they care most about.
From local to national, your guests will be able to find a cause they love and thank you while they are doing it.
Order Your Wedding Favors Today!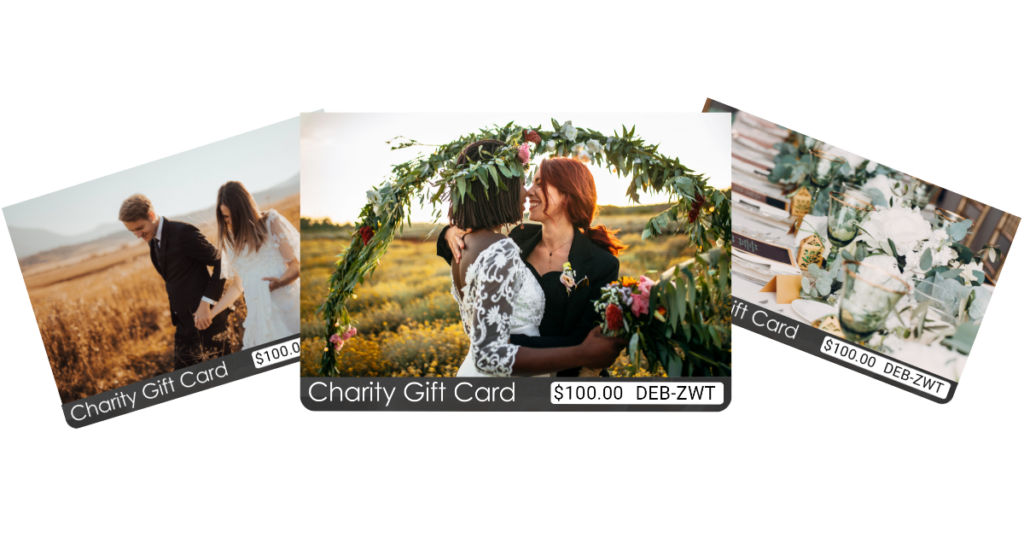 Order your TisBest Charity Gift Cards today and choose between our customizable biodegradable plastic cards or digital cards to send right to your guest's inbox! If you're planning a large wedding and including multiple photos and card amounts, let our sales team help you with your order.