Former Addict Zach Skow Transforms Rescue Dogs' and Prisoners' Lives Through Pawsitive Change Program
TisBest is on a mission to #RedefineGifting by replacing gifts of stuff with gifts of good. In that spirit, we like to feature heartwarming stories of special people, who are also doing good in this world. We hope it inspires you to spread some kindness and love in your communities.
At just 17 years old, Zach Skow became addicted to drugs and alcohol. Eleven years later, Skow was diagnosed with end-stage liver disease and given six months to live without a liver transplant. While looking in the mirror after his diagnosis, Skow did not recognize himself. However, he noticed his three dogs, Marley, Doug, and Buddy sitting behind him and looking at him with unconditional love. At that moment, Skow decided that if he couldn't live for himself, he was going to live for his dogs.
On the first day of his sobriety, Zach Skow started walking with his dogs and living a healthier lifestyle. He walked with his own dogs at first, and then added foster dogs. His pack grew from three dogs to as many as 15 dogs. Their daily treks slowly progressed from walking, to hiking, and then jogging in the mountains. By the time he reached six months of sobriety, he no longer needed a liver transplant. Given a second chance at life because of his own dogs, Skow committed to saving the lives of at-risk dogs. So, he created a non-profit called Marley's Mutts, which saves lost and abandoned dogs from kill shelters. Then, while attending an AA meeting, Skow was inspired to transform the lives of another at-risk community.
Zach Skow Creates Pawsitive Change for Incarcerated Dogs and Inmates
Skow learned from his sponsor that many AA meetings are held in prisons. Having experienced such a profound life transformation because of his dogs' unwavering love, Skow had a revelation. There are hundreds of dogs in Marley's Mutts rescue program needing care. Likewise, there are thousands of prisoners in the state of California who need to find purpose in their life. So, Skow created The Pawsitive Change program, an intensive rehabilitation program that matches at-risk dogs with inmates. The mission is to reduce inmate recidivism by providing viable skills for when they are released while rehabilitating dogs for adoption.
Pawsitive Change is a 14-week, live-in rescue dog program currently running in 5 maximum security prisons and one girl's juvenile facility. Marley's Mutts selects 24-30 incarcerated individuals, whom they call students, and 8-10 at-risk shelter dogs for each prison program cycle. First, interested candidates submit an application for the program, write an essay, and undergo an interview. Next, those chosen for the program work closely with their assigned dogs, training for 13 hours a day.
The students learn to cooperate and engage in a positive team setting and become aware of the needs of others. As a result, they have an increase in self-esteem and social value. In turn, the dogs exhibit a decrease in nervousness and fear and an increase in obedience and social behavior with other dogs and people. More importantly, the dogs develop trust and respect with humans and foster life-changing bonds with the students.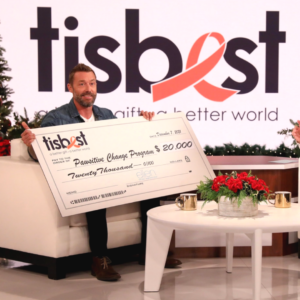 Pawsitive Change Gives Prisoners and Canines a New "Leash" on Life
Upon completion of the program, the students receive a vocational certificate to secure work after incarceration. The dogs receive a Canine Good Citizen Certification and become therapy dogs for Veterans and other members of the community. To date the Pawsitive Change program has graduated 650 students and 250 dogs. What's more, 50% of those students have been released from prison and zero of them have returned to prison. That's a huge testament to the success of the program as the national recidivism rate is an alarming 70%.
During his interview on The Ellen DeGeneres Show, Skow stated, "In the United States we incarcerate 2.5 million people – that directly affects 10 million children. In the U.S. we also surrender millions of dogs all over the country, resulting in more than a million euthanizations. Pawsitive Change provides hope and opportunity to incarcerated people and pets."
Zach Skow's wish is to implement this program in every prison across the country. To help him reach that goal, TisBest partnered with The Ellen DeGeneres Show to present Skow a $20,000 check for Pawsitive Change. Also, Skow received a $5,000 TisBest Charity Gift Card to give to charities of his choice. Now he can transform even more lives, both human and canine. By sharing this story, we hope it inspires others to find their way out of the darkness of addiction and into the light of sobriety.
Create More Warm Fuzzies!
Join us in the movement to #RedefineGifting by replacing gifts of stuff with gifts of good. If you feel inspired by this heartwarming story, spread a little more love in our world. Send a TisBest Charity Gift Card to those close to your heart so they can pay it forward to a charity that is close to theirs. Or give a card to a stranger as a random act of kindness. Together, you'll do a world of good.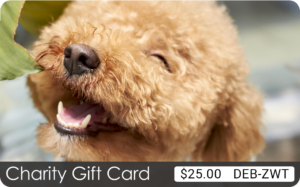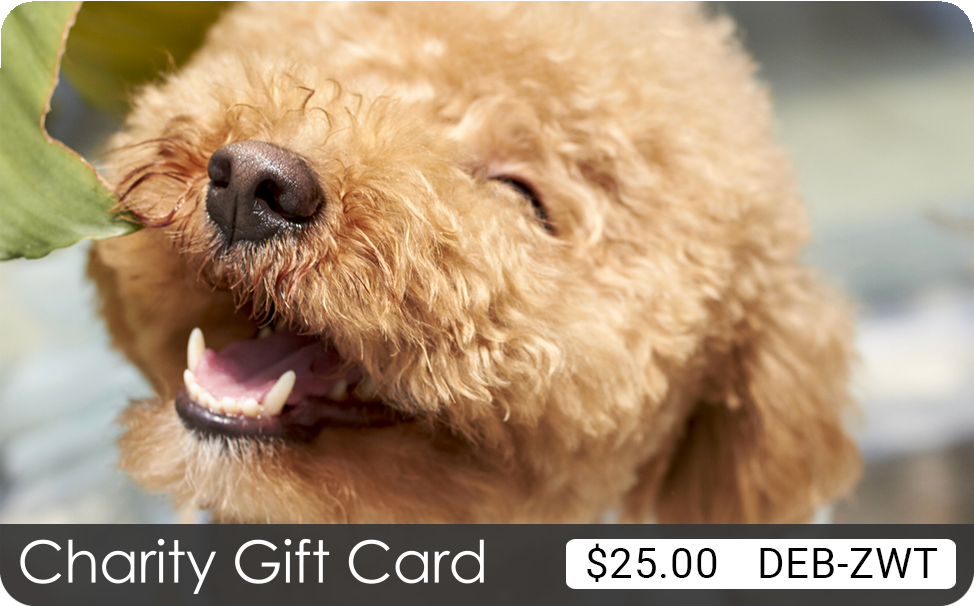 Share your giving stories with us on social by tagging your post with #RedefineGifting.