Cool Moms Dance Too Helps Families Reconnect and Improve Mental Health
TisBest is on a mission to #RedefineGifting by replacing gifts of stuff with gifts of good. In that spirit, we like to feature heartwarming stories of special people, who are also doing good in this world. We hope it inspires you to spread some kindness and love in your communities.
In 2014, Quyionah Wingfield's husband, and father of her two daughters, passed away unexpectedly. Suddenly a single parent, Quyionah became consumed with the daily responsibilities of providing for her family. However, she was overcome with grief and needed a way to reconnect with her children. Through their shared love of dance, Quyionah and her daughters, Jaira and Serenity, started having dance battles at home. Dancing started to open up the lines of communication. More importantly, they all noticed a shift in their relationship and overall mental health. Based on that experience, they wanted to give other families a healthy way to deal with loss, trauma, and day-to-day stress. In 2016 the mother/daughter team co-founded a social impact organization called Cool Moms Dance Too. This dance-based fitness program helps families work through their emotions and reconnect in a fun and creative way.
Quyionah Wingfield is Dancing Through Life

Quyionah Wingfield has been dancing since she was young and Jaira and Serenity are following in her footsteps. So one day when Jaira and Serenity were dancing at home, Quyionah joined in on the fun. She didn't know it at the time, but that moment changed everything. The girls started talking more because they had something in common with their mom. Serenity shared that she was being bullied at school for months. However, she never felt comfortable talking about it until they started dancing. Dancing together became a form of therapy. It helped them talk about stressors in their life and cope with grief from losing a parent/life partner. Then Quyionah, Jaira, and Serenity realized that they could use dance to help other families who are struggling.
Cool Moms Dance Too Combines Hip-Hop with Movement Therapy

Cool Moms Dance Too is an accredited program through the Athletics and Fitness Association of America. The program infuses hip-hop dance with movement therapy to help families talk about mental health in a fun way. Cool Moms Dance Too also integrates ballet, African, Latin, and other styles of dance to inspire creativity and self-expression. Quyionah and her girls teach dance classes at local shelters and other nonprofits in Atlanta. During the pandemic, they even created a structured video of their classes while participants were in quarantine.
To date, Cool Moms Dance Too has helped over 8,000 people. Recently, they launched an app called Gen Connect that is now available on the App Store. Gen Connect is a family card game that serves as a fun, interactive way for parents and children to get to know each other on a deeper level. Quyionah Wingfield's mission is to maintain a streaming service and eventually turn it into a subscription-based platform. She hopes to create a community where moms can engage with one another and be vulnerable with their kids. Cool Moms Dance Too aspires to reach 22,000 families by the end of 2022.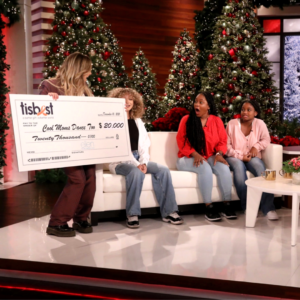 Cool Moms Dance Too Gets the Old Bait and "tWitch"

Quyionah and her daughter Serenity were backstage at The Ellen DeGeneres Show recording TikTok dances for their app. A crew member then led the mother-daughter duo through the Ellen studio on what they thought was a casual studio tour. To their surprise, they were brought out in front of a live audience as the next guests on the show! Next, guest host tWitch, who also happens to be a hip hop dancer and choreographer, had another trick up his sleeve. He presented Cool Moms Dance Too with a $20,000 TisBest check to help bring their program to even more families. Last, in the spirit of #RedefineGifting, Quyionah and Serenity received a $5,000 TisBest Charity Gift Card to support their favorite charities! Quyionah Wingfield and her daughter Serenity are now truly – dancing with joy!

To keep in step with Cool Moms Dance Too, follow them on Facebook and dance your worries away.
Create More Warm Fuzzies!
Join us in the movement to #RedefineGifting by replacing gifts of stuff with gifts of good. If you feel inspired by this heartwarming story, spread a little more love in our world. Send a TisBest Charity Gift Card to those close to your heart so they can pay it forward to a charity that is close to theirs. Or give a card to a stranger as a random act of kindness. Together, you'll do a world of good.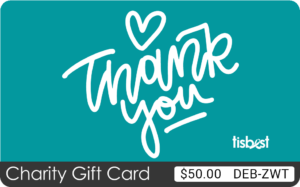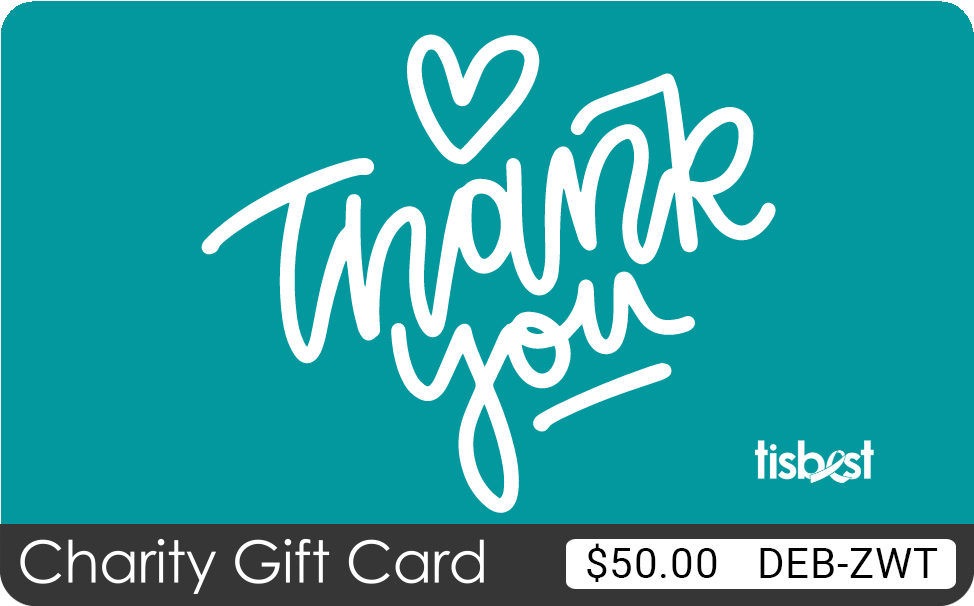 Share your giving stories with us on social by tagging your post with #RedefineGifting.