Oso landslide: How you can help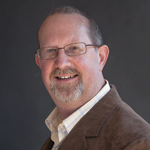 A note from our Executive Director, Jon Siegel:
Friends,
Today marks one month since a landslide devastated the small town of Oso, Washington. President Obama will visit this tiny community today to see firsthand how the community was affected and has been coping as they continue the difficult and tedious road to recovery.
This disaster struck close to home. I live in Snohomish County, just 39 miles from the mudslide site. TisBest offices are just another 20 miles down the road. The day it happened, I was totally unaware of the slide until my sister-in-law from New Mexico called to see if we were OK: she had seen the news and knew we lived near the site of the disaster.
My family was fine, but many families are grieving still. Grieving over lost friends and family, grieving over loved ones still missing. The devastation will eventually be cleaned up, but lives have be altered forever. Those who escaped the slide have lost everything. For most, their insurance won't begin to cover their losses.  The need for assistance will go on for a long time.  While TisBest is not currently set up to respond to disasters of this kind, I do at least want to encourage you to help the people of this small community, if you are able to do so.
There are three local agencies on the ground in Oso and nearby Darrington and Arlington that I'd like to highlight. If you sense the urge, please send a donation to the Snohomish County Red Cross, the United Way or the Salvation Army Northwest chapter.  These local chapters don't appear on the TisBest list, but they are community-based organizations that know exactly which resources are needed, and where they can be the most helpful.
The Salvation Army is collecting donations for local disaster relief efforts. Donate by phone at 800-725-2769, online at www.salvationarmynw.org or by mail to the Salvation Army, Northwest Divisional Headquarters, 111 Queen Anne Avenue N. #300, Seattle, WA, 98109. Designate your gift as "disaster relief."
Red Cross. If you wish to help victims of the Oso mudslide, cash donations are preferred. Go to the Red Cross of Snohomish County at www.redcross.org/snoco to donate. You can also can text "RedCross" to 90999 to make a $10 donation.
United Way has established a community-wide recovery fund to assist those affected by the mudslide. Information on how to donate is at www.uwsc.org. Checks may be sent to: United Way of Snohomish County, Attn: Finance Dept., 3120 McDougall Ave., Ste. 200, Everett, WA 98201.
Animal welfare:
People who have found a lost or abandoned dog or cat in the area of the slide have been asked to bring the animal to the Everett Animal Shelter, which is operated by the City of Everett, WA. This will put a serious strain on the shelter's resources, especially food supplies. Send a check to the Everett Animal Shelter: 333 Smith Island Rd., Everett, WA 98201.  Designate your gift as "Oso Relief."
There are many more organizations working to help this community recover. You can find information about the work they are doing, and find additional ways to help, by clicking here.

I hope that the president's visit will bring renewed focus and media attention to this disaster. Much ongoing help is needed to assist this community as they still search for missing loved ones and begin to heal and rebuild. Thank you for your prayers and support for the people of Oso.
Jon Siegel
Executive Director
TisBest Philanthropy