Partnership Sparks National Movement to #RedefineGifting
The holiday season is marketed as the most wonderful time of the year. However, it is also the most expensive. According to the National Retail Federation, the average amount spent on gifts from 2016 through 2020 was $629. That does not include additional purchases such as decorations, food, and gift wrap — most of which end up in the trash. Consider this: The amount of money spent on candy gifting over the holidays is greater than the annual budgets of the American Heart Association, American Cancer Society, and Habitat for Humanity combined. TisBest is on a mission to #RedefineGifting this holiday season and invites you to join the movement.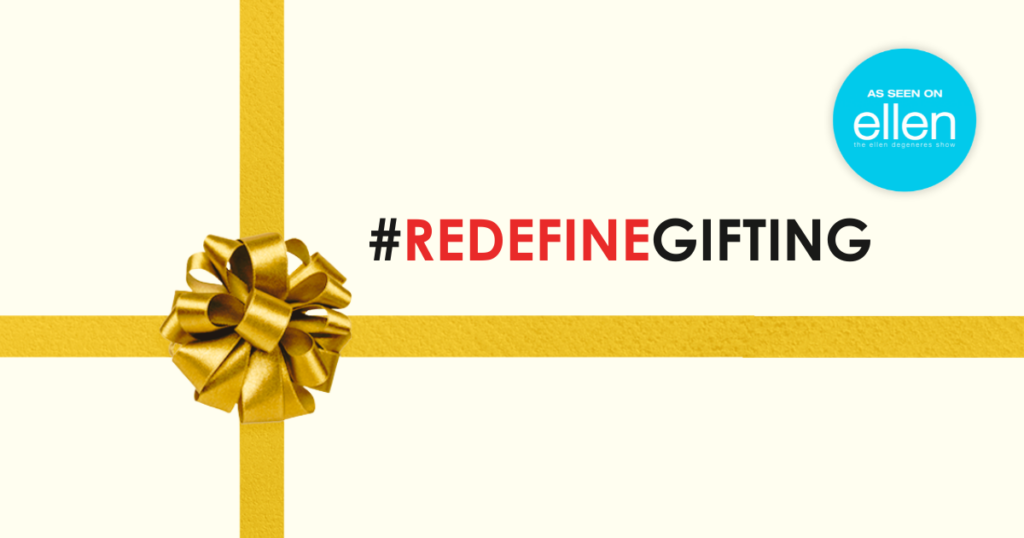 Thousands Join the Movement to #RedefineGifting
Imagine our impact on this world if even a portion of our holiday budget supports those who need it most. In 2020, investor and philanthropist Ray Dalio partnered with TisBest to launch a national movement to #RedefineGifting – by replacing gifts of stuff with gifts of good. Through Ray's generosity and the support of other donors, including Ashton Kutcher, Mila Kunis, Gayle King, and Arianna Huffington, TisBest gave away 30,000 FREE charity gift cards to the public. As a result, a total of $2 million was donated to their favorite U.S. charities!
In 2021, Ray Dalio and friends announced another massive #RedefineGifting giveaway! To date, 20,000 recipients have paid forward $1 million to nearly 2,500 U.S. charities. We are overjoyed with the more than 7,500 thank you emails we received from participants. So, we thought we'd share a few with you!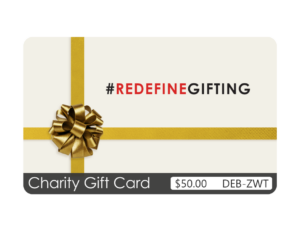 TisBest Charity Gift Cards Do a World of Good
TisBest Announces the Second Round of FREE Charity Gift Cards!
Due to the overwhelming response, Ray Dalio and TisBest will give away another round of FREE $50 charity gift cards this holiday season! Stay tuned, as an announcement will be made via email and social media. In the meantime, we invite you to keep the momentum going and #RedefineGifting with your friends, family, and co-workers.
Be the Change You Wish To See in the World
Not everyone has the means to donate to charity. Your gift gives recipients a chance to experience the power and joy of giving. TisBest Charity Gift Cards work like any other gift card, except 100% of the card's value goes to the charities of their choice. Unlike store-branded gift cards, TisBest Charity Gift Cards can be custom-designed for a personal touch. You can send a bio-plastic card by mail, print a card at home, or send an e-card to the gift recipient. With more than 1.5 million U.S.-registered charities to choose from, your recipient can easily support the charities that are most meaningful to them.
Rather than racking up credit card debt and buying stuff people don't need, #RedefineGifting with a gift that will be well received by all. TisBest Charity Gift Cards are a meaningful gift for your family and friends and a much-needed gift for the charities they hold near and dear to their hearts. With cards starting as low as $10, they're the perfect gift for everyone on your list.