Ways to Celebrate National Small Business Week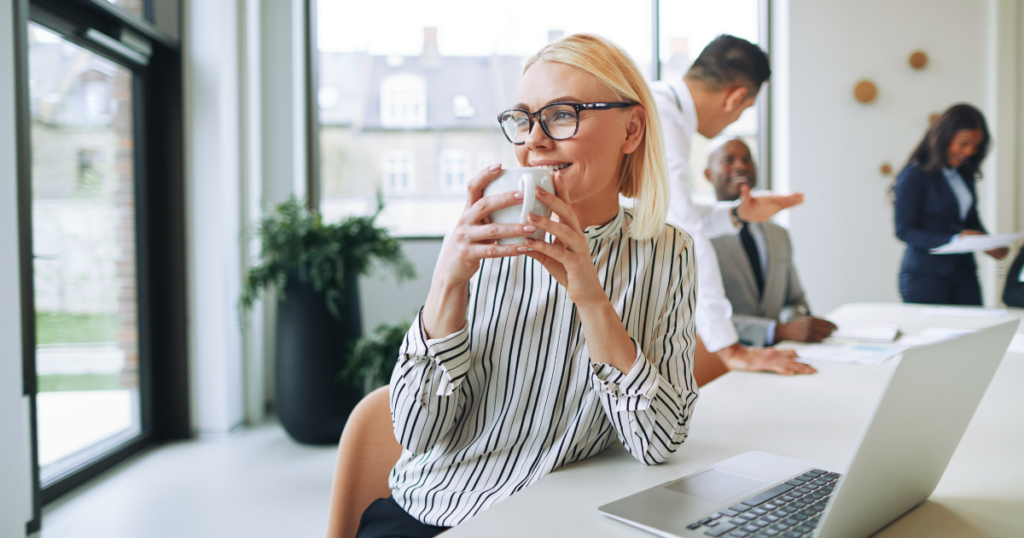 This week encompasses more than just making sure you shop locally. There are many ways to celebrate National Small Business Week, so remember, it is about supporting your community and the people in it.
Small businesses make up 99.9% of businesses nationwide and provide jobs and help to stimulate local economies by creating products and services. They also bring a unique flavor and character to their communities, making them more vibrant and enjoyable places to live, work, and visit.
By working together, we can create a community that supports and celebrates small businesses all year long, not just during National Small Business Week. These businesses are the backbone of our local economies, and they play a vital role in our thriving communities.
Why Is National Small Business Week Important?
According to the Small Business Administration (SBA), small businesses in the United States create two out of every three new jobs and are responsible for 44% of the country's economic activity. That's a pretty big role!
This nationally celebrated week is an opportunity to honor and acknowledge the contributions of small businesses and to raise awareness about their importance. It is a chance to showcase small businesses, promote their products or services, and highlight their successes. Small business week can also serve as a platform to provide resources and support to businesses that need assistance.
Small Businesses Doing Big Things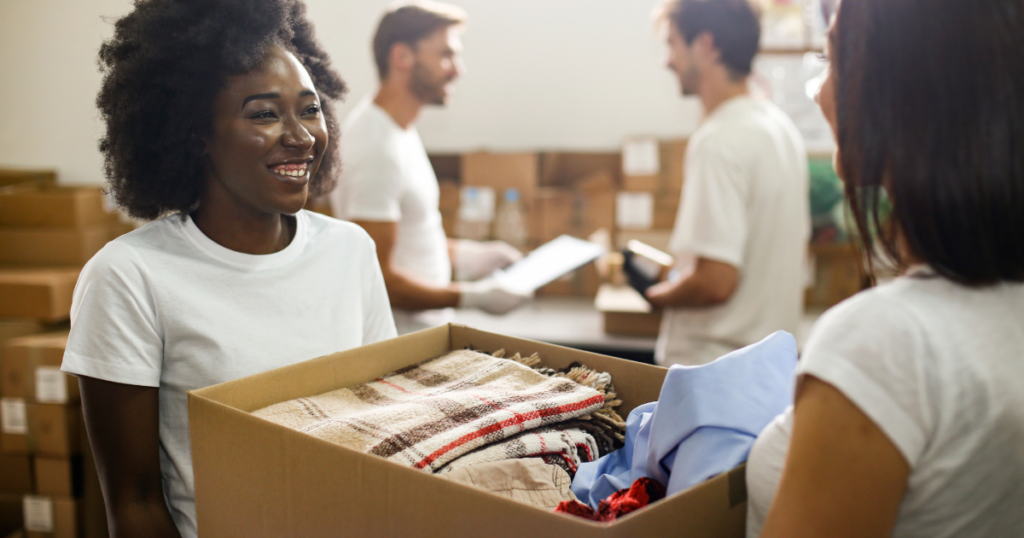 It's always a pleasure to support small businesses, whether it's grabbing a cup of coffee at your favorite local cafe or picking up a unique gift from a nearby boutique. Not only are these shops run by your neighbors and friends, but they often have a heart for their local community that shines through in their actions.
It's heartwarming to see these businesses giving back in ways both big and small. They're not just selling stuff, they're actively working to make a big difference! Whether they're supporting a local nonprofit, hiring employees from the area, or using sustainable materials, they are always finding ways to make a positive impact.
For instance, some small businesses choose to donate a portion of their profits to local charities and organizations that are working to improve the lives of people in their community. This can take many forms, from partnering with a nonprofit to host a fundraising event, to donating a percentage of sales from a specific product or service. A great example of this is seen at many breweries that promote charities such as Ales for ALS, where proceeds from purchasing any ales goes to the ALS Association.
In addition to supporting charitable causes, some are taking steps to reduce their environmental footprint and promote sustainability. For example, a small restaurant may use compostable to-go containers or source ingredients from local farmers to reduce their carbon footprint and support the local economy.
Other small businesses may prioritize hiring local employees or providing opportunities for underrepresented groups, such as women or minorities. By doing so, they not only contribute to the economic development of the local community but also promote social equity and diversity.
So the next time you step into one of these businesses, take a moment to look around and see the positive impact they're making. Maybe they have a donation jar on the counter for a local charity, or they proudly display the artwork of local students on their walls. Be mindful that support can come in many different forms. Sometimes, we just have to open our eyes a little more to see it.
How Else Can We Show Our Support?
Small businesses need our support now more than ever. By taking the time to celebrate small business week, you can make a difference in your local community.
There are many creative ways to celebrate and support this week! Here are some ideas:
Host a Business Showcase: Have time on your hands and love to volunteer? You can organize and host a business showcase. This event can bring together local small businesses to exhibit their products and services, providing them with an opportunity to connect with potential customers and gain exposure. Whether it's an in-person or virtual event, this is a fantastic opportunity to connect with and support the businesses that make your community great.
Collaborate Locally: If you are a business owner yourself, you can partner with other small businesses in your area to offer joint promotions and discounts. By working together, you can offer special promotions and discounts during National Small Business Week or even throughout the year. By collaborating, you can build a supportive network that fosters growth and creates a thriving local economy.
Shop Small: When it comes to shopping, consider making a conscious effort to shop small. Whether it's buying gifts, eating at local restaurants, or using the services of a small business, your support can make a huge difference. And don't forget about gift cards! They not only make great gifts but also show the business that you're committed to supporting them long-term. Every time you spend money at a small business, you're helping to sustain jobs, boost the local economy, and preserve the unique character of your community.
Share on Social: Social media can also be a powerful tool for promoting small businesses in your area. Share photos, reviews, and stories about your favorite small businesses, and tag them so that they can share them with their own followers. By amplifying their message, you can help to increase their visibility and attract new customers. Working together, we can create a community that supports and celebrates small businesses year after year. If you are a small business owner, share your story and inspiration using hashtags #SmallBusinessWeek and #SmallBizSuccess to become more visible on the social platforms you use.
Say "Thank You": It sounds easy to do, but expressing gratitude is a simple yet powerful way to make a difference in the lives of others. Small business owners are no exception. These hardworking individuals pour their hearts and souls into their businesses, often sacrificing countless hours to provide their customers with top-quality products and services. Behind every small business is a story of passion, perseverance, and grit. These owners have taken risks, overcome obstacles, and invested their time, resources and energy into making their business a success. They've created jobs, supported other local businesses, and helped to build a strong and vibrant community. Whether it's a kind word, a handwritten note, or a quick shout-out on social media, taking the time to express your appreciation can make a big impact. Small business owners and employees work long hours and face many challenges, so knowing that their efforts are recognized and appreciated can be a powerful motivator.
During this week, be sure to take a closer look at the small businesses around you. You may be surprised at the ways they're giving back and making your community a better place to live. And when you support these businesses, you're not just getting a great product or service — you're also helping to create a brighter, more connected, and more compassionate world.
TisBest Makes It Easy for Businesses to Support Small Businesses, Too!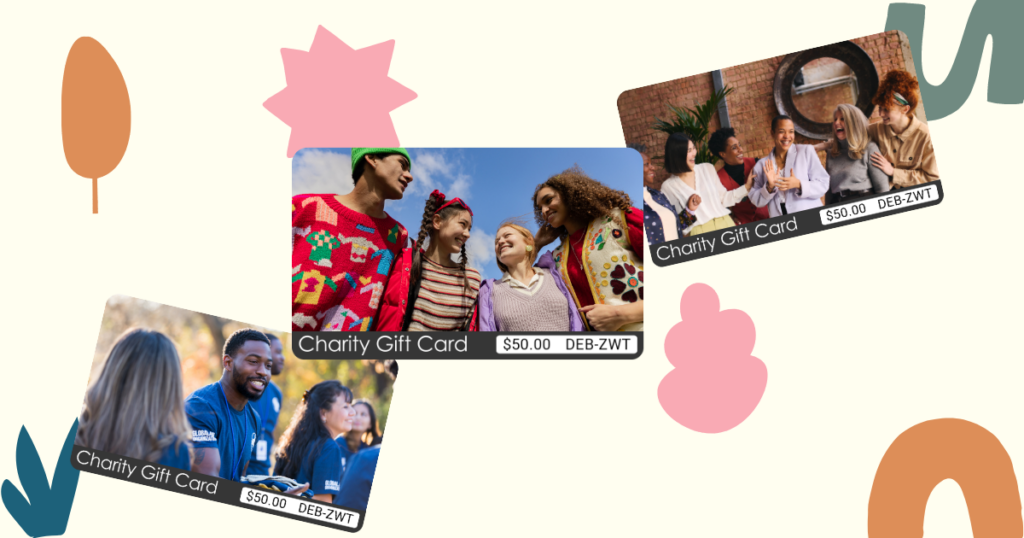 If you are a small business owner looking to incorporate charitable giving into your environmental, social, and governance (ESG) goals, this can be a challenging but worthwhile endeavor. TisBest Charity Gift Cards provide an excellent opportunity to begin this journey without requiring significant operational changes to your business. These goals can help you to align your business with your values and create positive social and environmental impacts.
TisBest's business solutions team is also available to provide support and guidance throughout the process of incorporating charity gift cards into your business plan. Whether you need help with logistics, marketing, or strategy, our team is here to ensure that the process is smooth and successful.
With TisBest Charity Gift Cards, you can easily order your gift cards online. You get to choose the denomination of the cards (and even customize the card design to reflect your brand). The best part is that your gift card recipients will be able to choose their favorite charities from a wide variety of nonprofit organizations, giving them the flexibility to support causes that are meaningful to them!
Support Small Businesses Through TisBest Today!
Small businesses have the power to make a big impact on their local communities through their socially responsible practices and commitment to giving back. By supporting these businesses, consumers can help to create a more vibrant, equitable, and sustainable local economy.Shop local, and give a TisBest Charity Gift Card to support the causes you and the small businesses in your area care about most!