TisBest 2017 Holiday Shipping Guide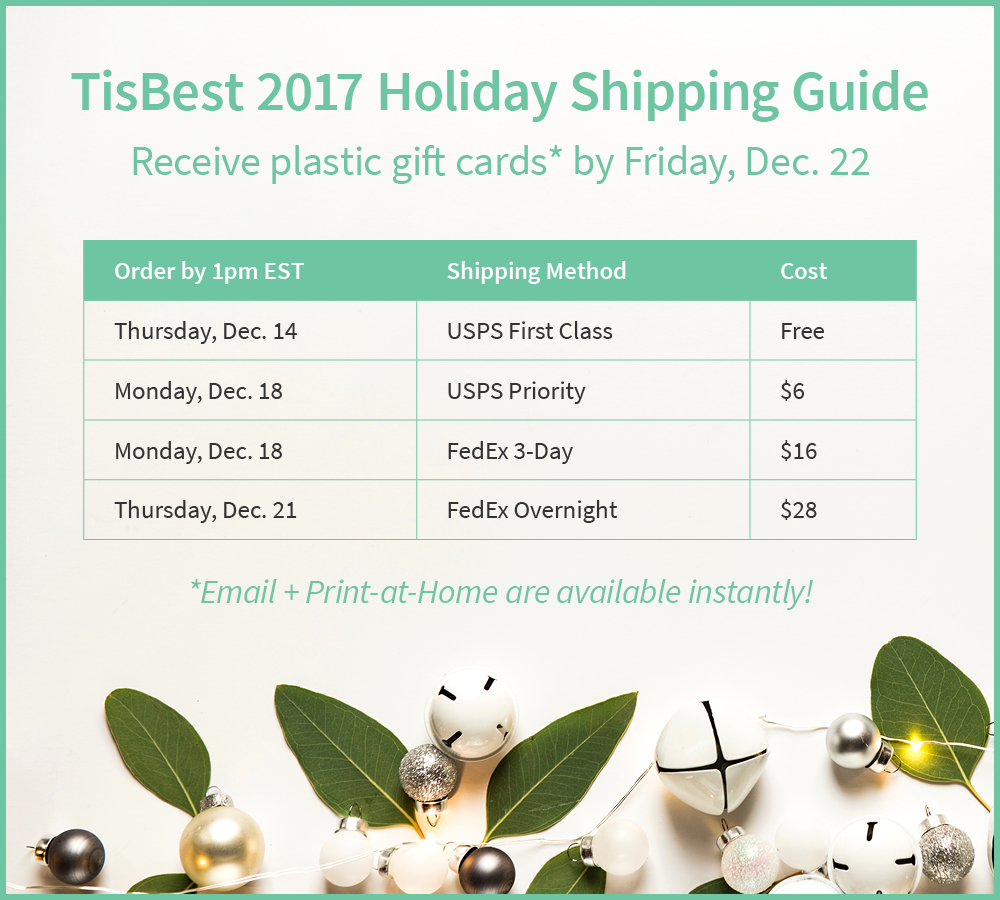 There are several ways to give the gift of good this holiday season through TisBest Philanthropy! We've put together a holiday shipping guide for you below for printed plastic Charity Gift Cards. If you'd like to give someone a Charity Gift Card via email or print a card for them at home, you can order those instantly and shipping times do not apply.
We offer quite a few different holiday card images (and lots of others too) that you can choose from in the purchasing process here, where you can also upload any custom image you like!