A Unique Wedding Gift Suitable for Anyone
Are you on the hunt for a unique wedding gift that's suitable to give to a friend, family member or colleague? Do you want your gift to be meaningful and memorable while staying within your budget? Do you need an easy gift to send or discreetly carry with you to the reception? TisBest has you covered!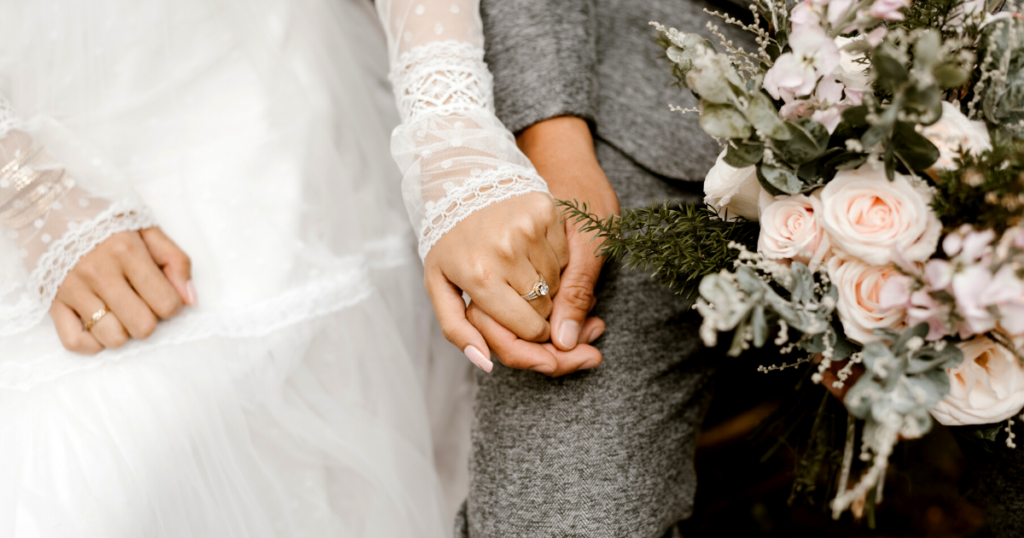 TisBest to Stress Less
Wedding shopping can be fun or stressful, depending on how much you enjoy shopping, how well you know the couple you're shopping for, and the amount of time and money you have to spend. More often than not, looking for unique wedding gifts proves challenging, especially when you're shopping for a couple that already seems to have everything or when you're unsure what kinds of things they'd appreciate.
Some couples make the process easier by providing guests with a wedding gift registry. However, it's not uncommon for last-minute gift shoppers to realize that the only gift options left on the registry come at a price that's beyond what they're comfortable spending. Then there are the couples who don't expect gifts or leave it up to the discretion of their guests, which can make finding the right gift daunting.
What if you could find a unique wedding gift that's suitable to give anyone while also being meaningful and within your shopping budget? The good news is you can — and we have the perfect gift idea!
Replacing Stuff With Acts of Love & Kindness
TisBest Charity Gift Cards are on a mission to redefine gifting, replacing gifts of stuff with gifts of good that meaningfully connect individuals to important causes. Instead of bestowing the newlyweds with another toaster, give them an opportunity to make a difference to a cause that matters to them.
When you buy someone a TisBest Charity Gift Card, you determine the denomination, and your gift recipient chooses their favorite charity. 100% of the gift card value goes to the charity of their choice.
How They Work for You, The Giver
Visit the TisBest website to buy charity gift cards.
Choose from our preset charity gift card personalization options, or upload an image that you'd like featured on the gift card, such as a fun picture of the couple or something that symbolizes your friendship.
Choose the dollar amount of the gift card — any denomination from $10 and up.
Choose from TisBest's digital, printable or compostable eco-plastic gift card options.
Select delivery options, delivery dates, and card quantities.
Personalize your gift card message for the recipients.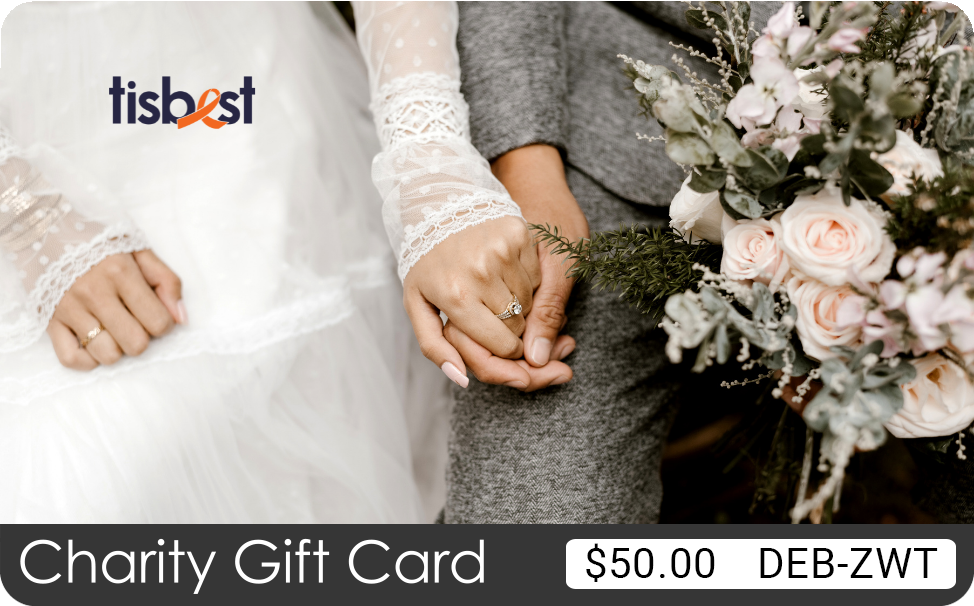 How They Work for The Bride and Groom
Once the couple receives their TisBest Charity Gift Card from you, all they have to do is visit the TisBest website, where they can peruse our catalog of U.S.-based, accredited charities and choose which one(s) will receive their gift card value. 100% of their gift card's value goes directly to their designated charities.
Here's a Sneak Peek on How TisBest Charity Gift Cards Work:
A Unique Wedding Gift That Is Meaningful and Versatile
TisBest Charity Gift Cards make a unique wedding gift that is suitable for anyone. Unlike common wedding gifts such as homewares and foodstuffs, you don't have to worry about whether the couple already has what you're giving them or whether your gift suits their personal preferences. You don't even have to know which kinds of causes the couple cares about — TisBest lets them choose from our carefully selected list of top charities, or search from more than 1.5 million accredited U.S.-based charities.
TisBest Charity Gift Cards offer couples the opportunity to contribute to something they care about together while taking pleasure in the rewarding feeling that comes from the loving act of charitable giving.
Give Your Favorite Couple a TisBest Charity Gift Card Today!
Get started by visiting the TisBest website and customizing the TisBest Charity Gift Card you want to give to your favorite newlyweds today.
Related