How to Choose the Best Wedding Gifts That Keep Giving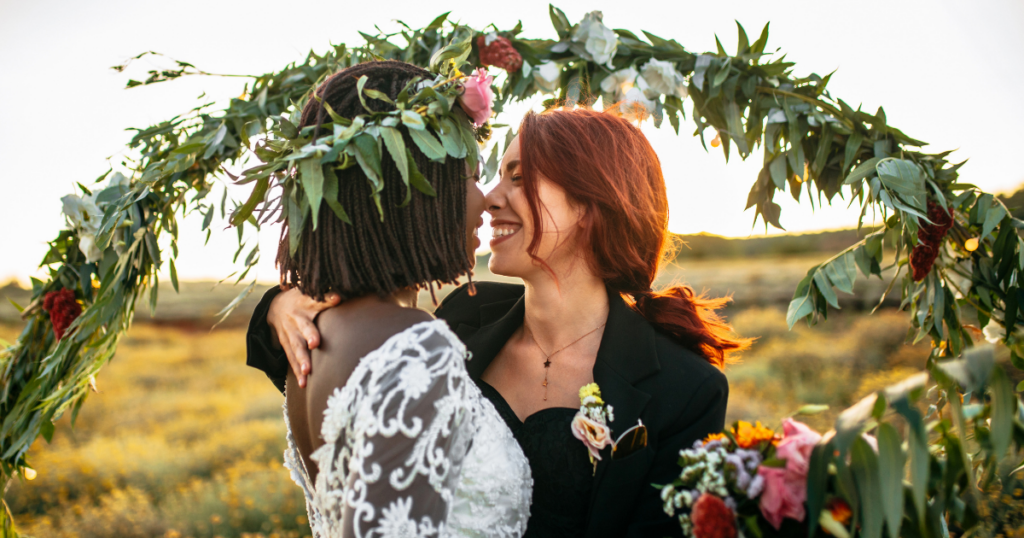 Searching for the best wedding gifts for friends, relatives, or colleagues? We've got some great ideas for choosing the best wedding gifts that couples will genuinely appreciate.
Finding The Best Wedding Gifts Can Be a Challenge!
You've sent in your RSVP. Now it's time to find a meaningful gift that the newlyweds can enjoy together. Some couples make this process easy with a wedding registry and some forgo gifts altogether. Others make no mention of gifts, leaving it up to their guests' discretion.
This can definitely be intimidating — but not to worry; we've got you covered!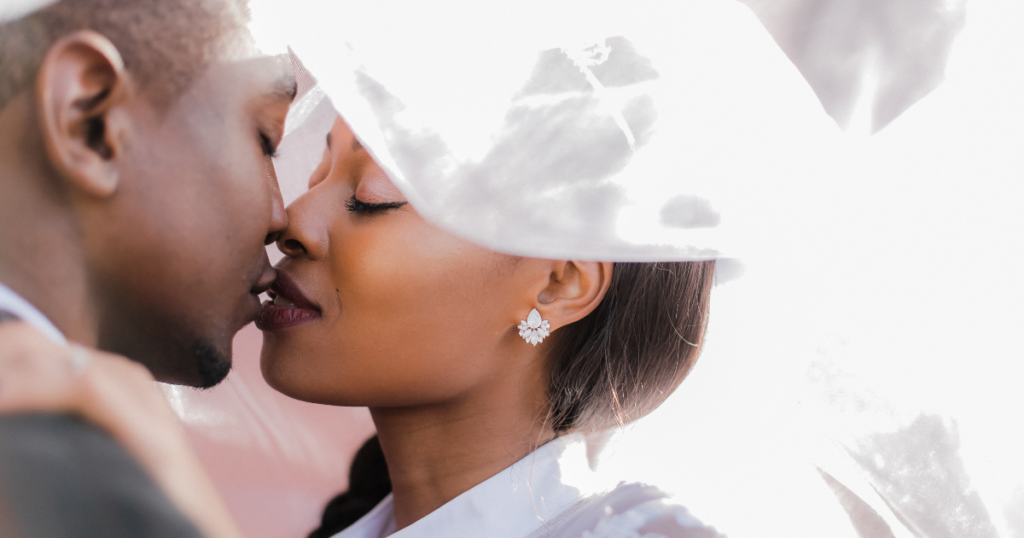 Step #1 to Choosing The Best Wedding Gifts | Important Considerations:
Great gift giving requires the following considerations before you buy. Ask yourself:
How well do you know the couple?
The closer you are to the couple, the easier it will be to purchase sentimental gifts. However, if you're purchasing for a colleague or acquaintance, it can be a lot harder to figure out what will be meaningful.
Do they have any specific allergies, sensitivities, cultural, or religious restrictions?
This one is important to consider when purchasing gifts that contain foods, alcoholic beverages, and even artwork.
What sorts of things are important to the couple?
This question can apply to everything from their personalities to causes that are close to their hearts. Are they animal lovers? Eco-conscious? Passionate about social justice? How can you recognize and honor those qualities?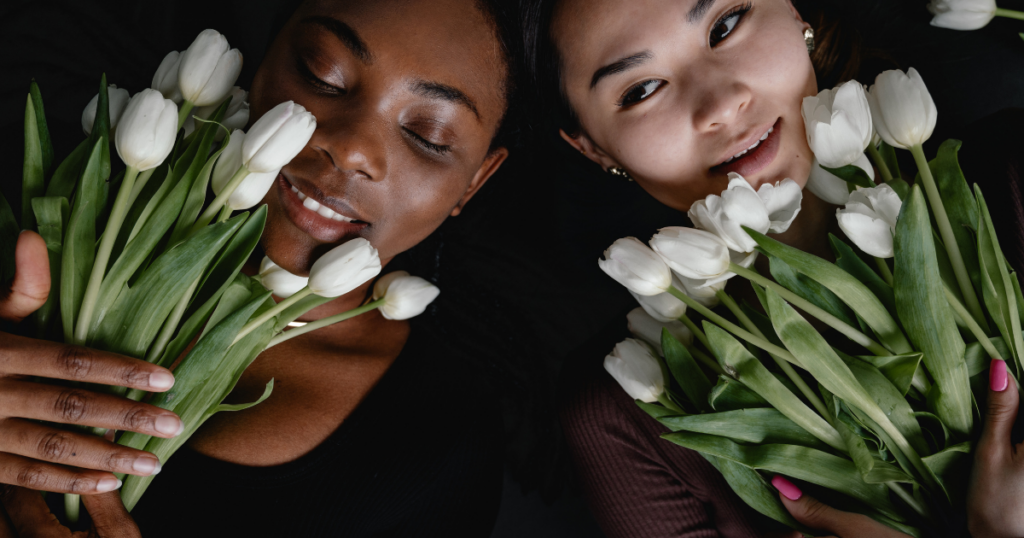 How much are you comfortable spending?
It's not uncommon to log into a gift registry only to find that the few options left are super expensive! While your generosity is always appreciated, you should never feel obligated to exceed your budget.
Logistics:
Will you be attending their wedding in person? Virtually? Sending a gift in the mail?
Step #2 | Choose Between Practical, Sentimental, or Experiential
When it comes to gifts, you can be practical, sentimental, or go adventurous with the experiential route. Each comes with its own set of pros, cons, and considerations.
Practical Wedding Gifts
Practical gifts are things that the couple will deem useful. These can include anything from home appliances and dinnerware to linens, suitcases, and more.
If you're thinking of going the practical route, first consider:
How established is the couple you're buying for?
Unless listed on a couple's wedding registry, practical gifts like kitchen appliances may not be needed. Some couples may have cohabitated before their wedding or have been married previously. No one needs three toasters. Couples also don't want to be tasked with the trouble of having to exchange gifts after their wedding, or—eek!—have to ask you for the receipt.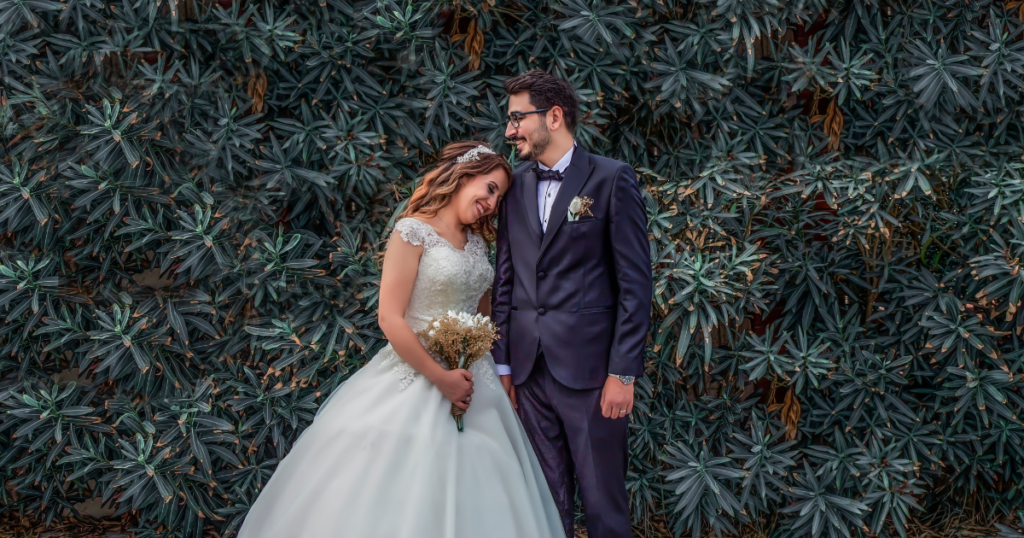 To conclude:
If the couple doesn't have a gift registry that lists their specific wants and needs, navigate practical purchases carefully. When in doubt, ask someone close to them.
Sentimental Wedding Gifts
Sentimental gifts can be a great option, but come with their own set of considerations. These heartfelt gifts can include meaningful heirlooms, handmade crafts, photography, music, or unique and memorable artwork.
If you're thinking of going the sentimental route, first consider:
How well do you know the couple you're buying for? How up-to-date are you on their lifestyle and personal preferences?
That picnic set may make a cute gift, but what is the likelihood it will get used versus ending up in the garage?
Crafts and artwork can be risky. It's extremely difficult to choose pieces that will work with someone's tastes and decor. If you're a quilter or winemaker and the couple has expressed interest and admiration for your work, that's a great sign the couple will genuinely appreciate your gift. Otherwise, tread carefully.
Music and photography can be highly meaningful — as long as you know the couple's style. If you're a musician or photographer, one fantastic idea might be to offer your services at their wedding. Family photography packages also make a great gift.
Heirlooms can make excellent wedding gifts if the couple feels a personal connection with the original owner and will enjoy displaying or using it. Otherwise, receiving grandma's old china collection can feel burdensome for a couple that has no use for it (and doesn't have the heart to tell you).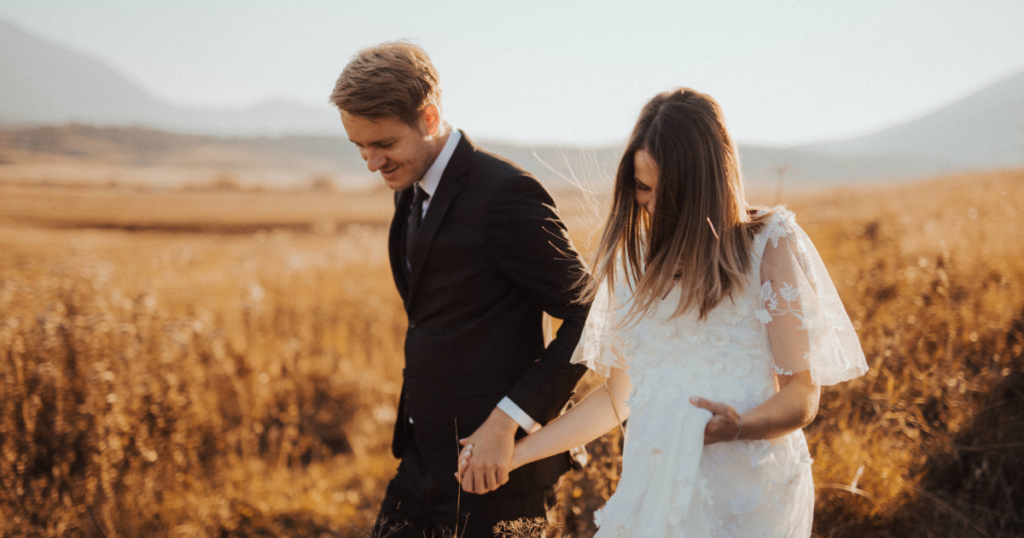 To conclude:
The suitability of sentimental wedding gifts depends on your relationship with the couple — how close you are to them and how well you know them. When in doubt, inquire with the couple or someone very close to them about whether they think the gift will be a good fit.
Experiential Wedding Gifts
Giving a couple an experience such as dinner out or a romantic weekend away can be a great idea, depending on how well you know the couple and their preferences (and how much you're willing to spend!)
If you're thinking of going the experiential route, first consider:
Potential travel and dining restrictions, physical abilities, and suitability of activity.
Pre-pandemic, it wasn't uncommon for guests to contribute to a couple's honeymoon fund. Fluctuating travel restrictions and indoor dining regulations make gifting couples with an experience a little more challenging. Remember to consider things such as food allergies, fitness levels, and what kinds of activities the couple enjoys doing together.
Another unique experiential concept is monthly meal kits or farm-to-table produce deliveries. This combo may well be the perfect practical and experiential wedding gift idea for foodies!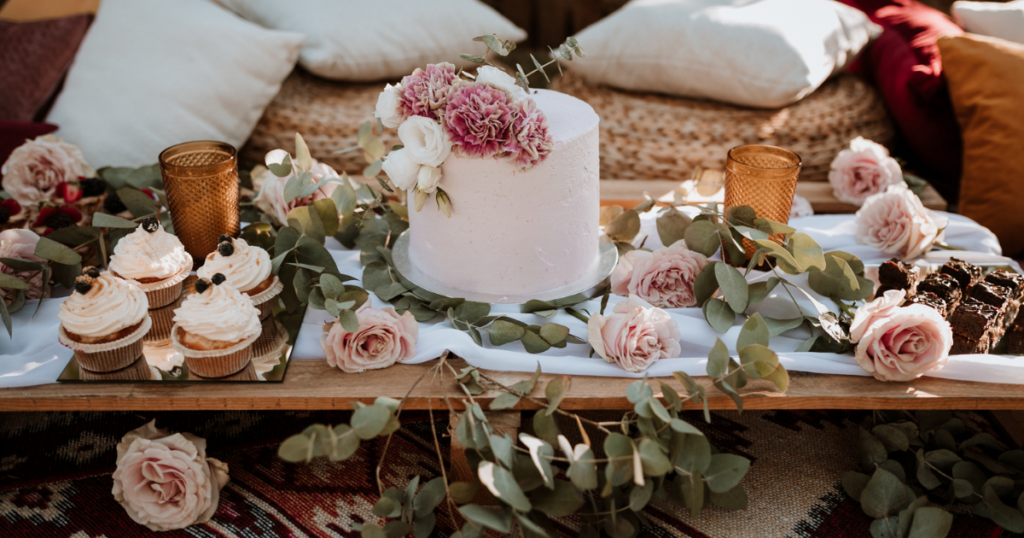 To conclude:
Experiential gifts can make great wedding gifts for couples that already have enough stuff, or in the absence of a gift registry. Just be sure to take all factors into consideration!
Before You Choose, There's One More Wedding Gift Idea That Checks All the Boxes!
The Best Wedding Gifts Have Elements That Give Back in Some Way
Practical items make a couple's daily life together easier or more enjoyable. Sentimental articles offer feelings of nostalgia or comfort. Experiential gifts bring couples closer through the pleasure of trying new things together.
What if You Could Give a Wedding Gift That Encompasses All Three?
Imagine a wedding gift that is practical, sentimental, and experiential and is suitable for ALL couples regardless of age, personal preferences, lifestyle, location, or religion. We've got the best wedding gifts that couples will remember long after they say I do!
Give the Gift of Love
TisBest Charity Gift Cards make the best wedding gifts for several reasons, primarily because of their lasting feel-good factor. While making a donation in the couple's name is a nice thing to do, TisBest Charity Gift cards go beyond that by making them part of the giving experience. You choose the amount that works with your budget. The couple spends it on the charities that are most meaningful to them.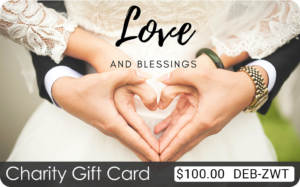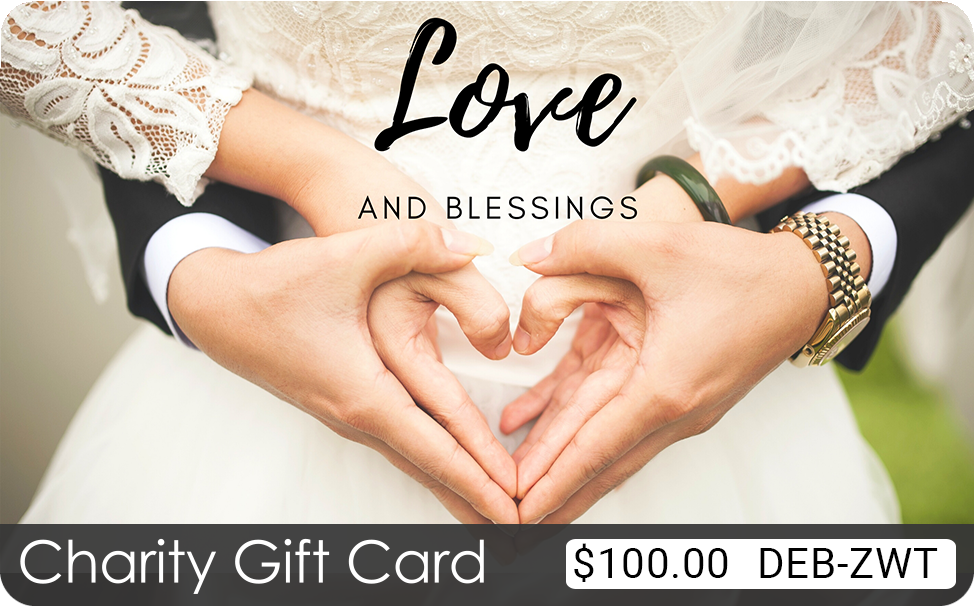 What makes TisBest Charity Gift Cards practical:
They don't create the burden of more unneeded stuff, eliminating the need for exchanges and returns.
They're easy to send via email, mail, or to deliver personally.
Low carbon footprint and zero waste (our bio-plastic gift card option is 100% compostable and biodegradable).
Available in any denomination level – you choose how much you want to spend.
What makes TisBest Charity Gift Cards sentimental:
100% personalized: you choose the image, the amount, and the message that goes with your gift card.
Appeals to worthy causes the couple already cares about. Are the newlyweds animal lovers? Planet savers? Have hearts for human rights, the arts, children's health, or education? A TisBest Charity Gift Card allows them to choose their favorite charities.
Recipients will feel good about giving to charitable causes that speak to their hearts.
Charitable giving really is the perfect symbol and gesture of love.
What makes TisBest Charity Gift Cards experiential:
After receiving their TisBest Charity Gift Card, the couple can browse through eligible charities together on the TisBest Philanthropy website before choosing their favorite charities to spend their gift card on.
Giving is addictive! The experience may even inspire the couple to create their own tradition of giving to a charity they love on each anniversary.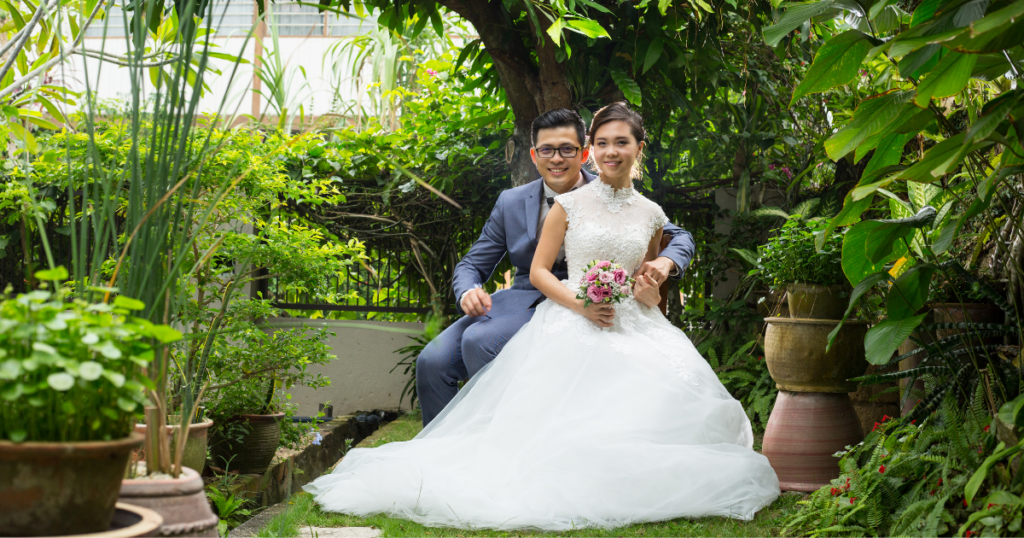 Give Them a Wedding Gift They'll Both Cherish
Charitable giving is an act of altruism, hope, and love — making TisBest Charity Gift Cards the best wedding gifts that give back. Click here to give a TisBest Charity Gift Card as a wedding gift that perfectly symbolizes and celebrates two people coming together in the spirit of sharing and love.