Corporate Team-Building Gifts With Social Impact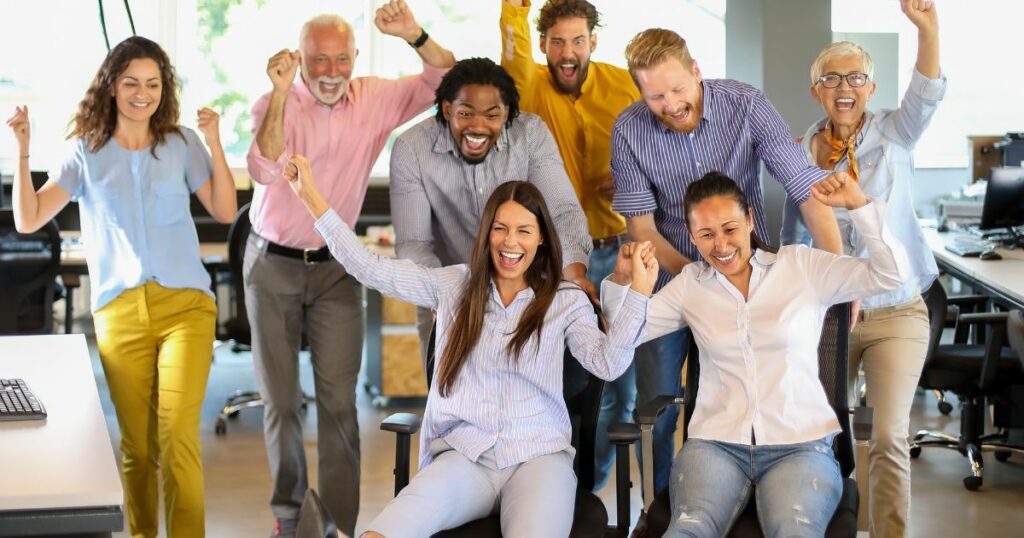 Those lazy days of summer are here and businesses across the U.S. are feeling the heat. From July 4th through Labor Day, workplaces typically see a dip in productivity due to lighter workloads or staggered employee vacations. Now's the time to sprinkle some seasonal fun into the work week and avoid the summer slump. Dive right in with creative team-building activities to reinvigorate employees. Then, surprise them with corporate team-building gifts that make an even bigger splash!
Authentic + Frequent Employee Appreciation Leads to Retention
Over the years, research has proven that employees who feel valued at work are happier, more productive, and more likely to stay in that job. Consider this new joint study by Gallop and Workhuman, Unleashing the Human Element at Work; Transforming Workplaces Through Recognition. "The study found that more than half of employees who say the recognition they receive at work is not authentic (53%) or equitable (52%) are actively looking or watching for new employment opportunities. Two in five employees (40%) say they are not receiving enough recognition from leaders at their organization — only a few times a year at most — when the bare minimum for positive impact is at least a few times a month."
Dive into a New Summer Tradition at Work
Summer is the perfect time to refresh your employee recognition program. Team-building activities are a great way to praise employees for their hard work. Events can range from a good old-fashioned company picnic to an outdoor movie night or even a scavenger hunt. Even virtual activities with your remote workers can be a big hit. Organize a trivia contest, weekly theme zoom meetings, or bingo. The goal is to build team rapport, improve morale and engagement, and get to know your employees on a more personal level. Then show your appreciation with unexpected and meaningful corporate team-building gifts. Remember, it's not only when you give, but what you give that matters.
Replace Swag with Sincerity
It's not uncommon for employees to leave a summer company outing with a drawstring bag filled with a water bottle, can koozies, keychains, and other company-branded tchotchkes. The reality is that most of those items move from the office supply closet to employees' desk drawers — or worse yet the circular file. What's more, corporate swag is cliché and often makes employees feel like a walking billboard for the company.
It's time to start thinking outside the proverbial gift box (or tote bag). The most well-received, corporate team-building gifts are ones that recognize employees as individuals rather than a number. They also should reflect your brand in a positive light.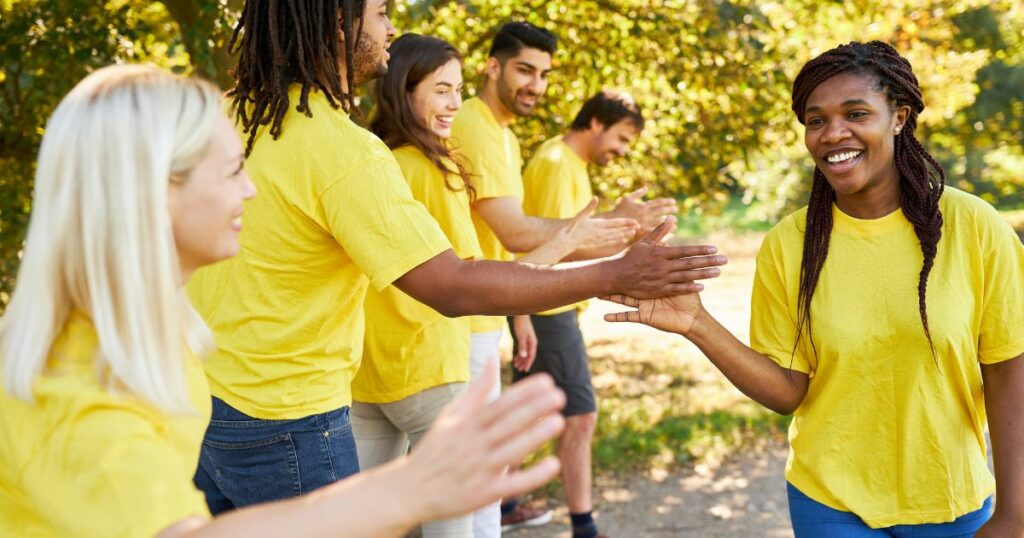 Corporate Team-Building Gifts That Give Back
TisBest Charity Gift Cards are corporate team-building gifts packed with purpose. Employers choose the gift card denomination and invite employees to spend it on their favorite charities. Your team members simply search for their favorite local and national charities on the TisBest website. With over 1.8 million U.S.-registered charities to choose from, the categories are as diverse as the individuals on your team. It's a gift that feels good to give, receive, and pay forward to those who need it most. What's more, TisBest Charity Gift Cards can be custom-branded to reflect your organization's culture of giving back, and the card value is 100% tax-deductible. In fact, they're even FINRA compliant for regulated industries.
Eco-Friendly, Trackable, and Custom-Branded Employee Gifts
TisBest Charity Gift Cards are not only a gift for your team members and their favorite charities. They're also a gift for the planet as the cards come in three sustainable formats. Hand out bio-plastic TisBest Charity Gift Cards at your company BBQ; email the winning virtual trivia team with digital charity gift cards; or download and print a card to instantly recognize an employee who jumped in to cover a time-sensitive task.
Whether you order two or two hundred bio-plastic cards or send employees a digital link, TisBest Charity Gift Cards can be custom-branded with your company's logo and messaging throughout the redemption process. Spend reports indicate when the cards were redeemed and which charities your team members supported. Rather than finding another company water bottle left behind in the break room, your cup will runneth over when you see how your gift impacts employees and their designated charities.
Celebrate Your Collective Impact
Unlike impersonal branded swag, TisBest Charity Gift Cards put your company's CSR mission into action. The versatility of the gift cards makes it easy to have some summer fun with your employees. For team-building activities, you may choose to send each participant their own gift card or give the winning team one card and have them choose a designated charity together.
To keep the excitement going, create a kudoboard where everyone can share the names of the charities they supported. Then present it at your next team meeting to celebrate the collective impact. It's a fun way to foster conversation around your corporate team-building gifts. Next, encourage team members to post about their charitable giving experience on social media. You might even consider creating a fun hashtag for your CSR efforts — or feel free to use ours: #RedefineGifting.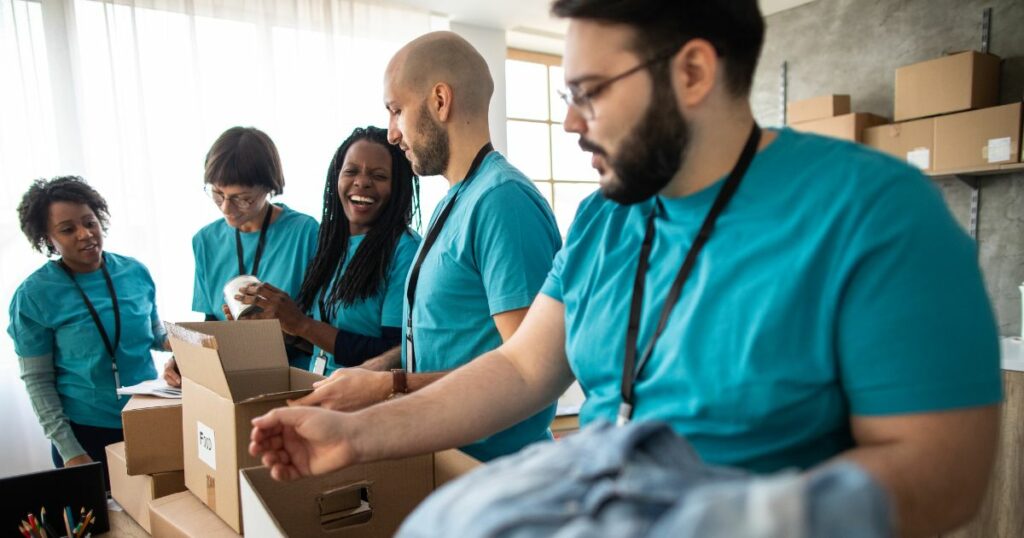 Putting People and Philanthropy Before Profit
Engaging your team in a philanthropic experience is not only good for the soul – it's good for your business. According to Business News Daily, "In today's world, customers, employees, and other stakeholders judge a company by how its activity impacts the community, economy, environment, and society at large. In other words, by whether it cares about the greater good and not only greater profit."
Companies that give back are more likely to attract and retain top talent. Adopting a charitable giving program with your employees is a win-win — especially when employees have the opportunity to support causes that they care about most.
Companies Rally for a Cause
While employees love the freedom of choosing their favorite charities, some may wish to use their TisBest Charity Gift Card to support causes that align with the company's brand. For example, employees at a veterinary office may feel inclined to support animal charities while team members at a solar company may be partial to non-profit environmental organizations. Also, many companies and their employees feel compelled to support organizations that are providing emergency aid and relief to Ukraine.
With TisBest's Charity Recommendation Program, companies can identify a featured charity in the branded redemption process. They can invite employees to support a particular cause and still give them the option to choose their own. No matter what causes they support, your employees will be proud to work for a company that is helping to make the world a better place.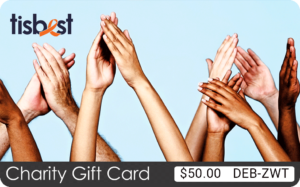 Order Your TisBest Charity Gift Card Today!
Get started by visiting the TisBest website and customizing the TisBest Charity Gift Card for your team members today!