Kofi Thomas, Founder of Good Life Garden, Transforms Abandoned Lot Into Thriving Community Green Space
TisBest is on a mission to #RedefineGifting by replacing gifts of stuff with gifts of good. In that spirit, we like to feature heartwarming stories of special people, who are also doing good in this world. We hope it inspires you to spread some kindness and love in your communities.
The Ellen DeGeneres Show welcomed Kofi Thomas, founder and director of Good Life Garden, with a gift that will keep on growing. Kofi Thomas transformed an abandoned lot in his Brooklyn neighborhood into a thriving community garden. Now, the 13,000-square-foot public garden provides fresh, organic produce to local residents — for free! Additionally, the green space, maintained by a group of volunteers, serves as a hub for arts, culture, and educational programming. To keep the garden in full bloom, Ellen surprised Thomas with a $10,000 TisBest check. He also received a $5,000 TisBest Charity Gift Card to pay forward to his favorite charities.
Kofi Thomas Breathes New Life into Decayed Park
In the 1990s, the park that once served residents of the adjacent senior center in Bushwick, NY, slowly became a dumping ground. Broken bottles, shards of glass, and drug paraphernalia littered the ground. Consequently, homeless people found shelter there, often passed out from drug and alcohol abuse. What's more, the park's slow decay was further exacerbated in 2012 when two trees fell during Hurricane Sandy and were covered with trash.

In an interview with the Bushwick Daily, Thomas, a neighboring resident, said "You can imagine what kind of toll it will take on you if you have this garden space that you see every day for years slowly become dirtier and darker and less welcoming, becoming more and more dangerous, and how you internalize that, how you feel about yourself and your neighborhood. You feel like nobody is coming to help you, and the city isn't coming to help you, and when nobody cares, it affects you." So, in 2017, Thomas took matters into his own hands — and the Good Life Garden was born.
Spreading Seeds of Kindness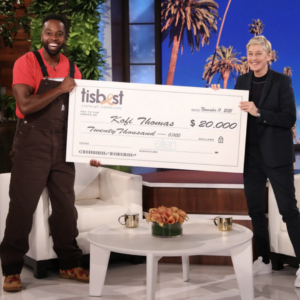 With support from neighborhood elders, Thomas and two other local community gardening activists started their clean up efforts. The volunteers removed hundreds of pounds of trash and debris, even picking up shards of glass by hand. The cleanup efforts transformed what was once a food desert into a garden of fresh, organic produce for local residents. Furthermore, the Good Life Garden also serves the local senior center, women's shelter, and schools through meal giveaways, festivals, and advocacy events.
Presently, the space is maintained by a group of 10 neighbors. With Thomas, they have collectively spent thousands of dollars out of their own pockets to help sustain the garden. The Good Life Garden relies on donations for critical gardening supplies like fertilizer, seeds, hoses, lumber, paint, and other tools. If you'd like to support the Good Life Garden, visit their Go Fund Me Page. Then follow them on Facebook to see the fruits of their labor!
Create More Warm Fuzzies!
Join us in the movement to #RedefineGifting by replacing gifts of stuff with gifts of good. If you feel inspired by this heartwarming story, spread a little more love in our world. Send a TisBest Charity Gift Card to those close to your heart so they can pay it forward to a charity that is close to theirs. Or give a card to a stranger as a random act of kindness. Together, you'll do a world of good.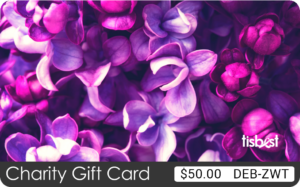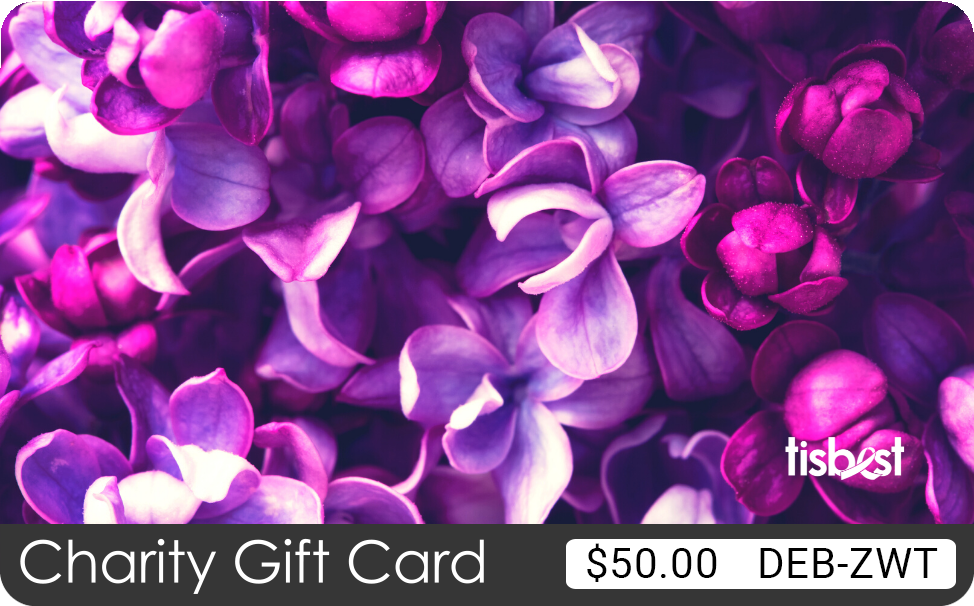 Share your giving stories with us on social by tagging your post with #RedefineGifting.