Thanksgiving Gifts That Give Thanks and Give Back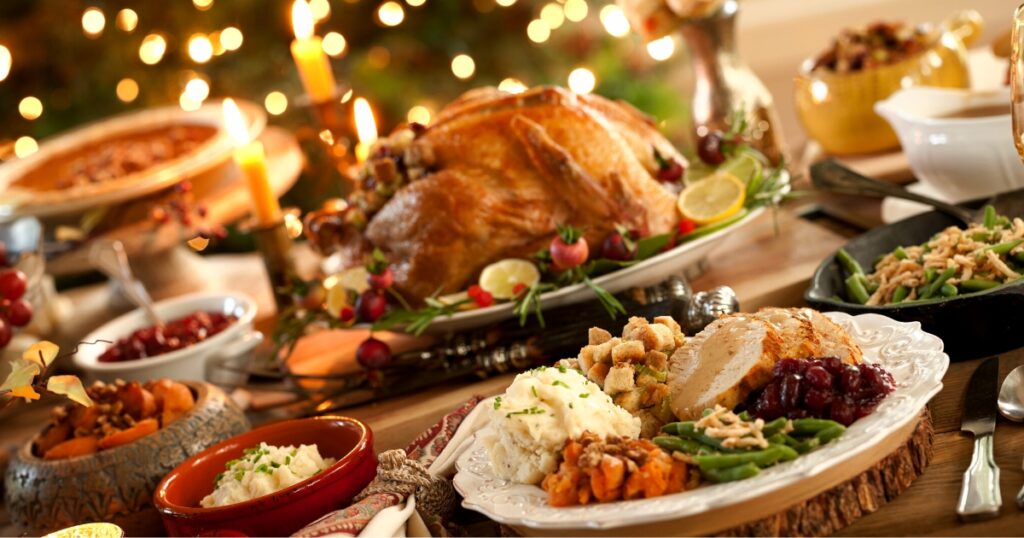 Ah, it's almost here. We can't wait to smell the apple pie in the oven as the kids curl up to watch the Macy's parade. Then we'll gather around the table to share the most anticipated meal of the year. Thanksgiving is a time to pause and give thanks. For many, it's also the official start of the holiday shopping season. This year, join us on our mission to #RedefineGifting. Let's start with Thanksgiving gifts that will truly put your family, friends, colleagues, and clients in the holiday spirit!
How Do You #RedefineGifting?
Something magical happens on November 1st. Retail stores that were once filled with Halloween candy turn into a holiday winter wonderland. Panic starts to set in as commercials, retail store emails, and online ads remind us of the final countdown to Christmas. Deloitte projects holiday sales will total $1.45 to $1.47 trillion during the November to January timeframe. Consider this — in the four weeks leading up to Christmas 2021, consumers spent over $2 billion on holiday candy. That's greater than the annual donations to the American Heart Association, American Cancer Society, and Habitat for Humanity combined. Imagine if even a portion of that spending was given to your favorite charity.
Buying gifts for loved ones is fun and we enjoy doing that, too. We are not on a mission to replace gift-giving. We simply want to #RedefineGifting by replacing gifts of stuff with meaningful gifts that impact those who need it most. Before the shopping frenzy begins, consider these unique Thanksgiving gifts that give thanks, give back, and celebrate the reason for the season.
Thanksgiving Gifts Sweeter Than Apple Pie
Whether you're hosting a big feast, a small intimate gathering or you're an invited guest, these Thanksgiving gifts will spark quite the dinner conversation. TisBest Charity Gift Cards work just like retail gift cards with one meaningful difference. Instead of cashing them in to buy more stuff, your loved ones pay the value forward to their favorite charities. With over 1.8 million U.S.-registered charities on the TisBest website, they can easily search for their favorite local nonprofits, national causes, or choose from our featured categories.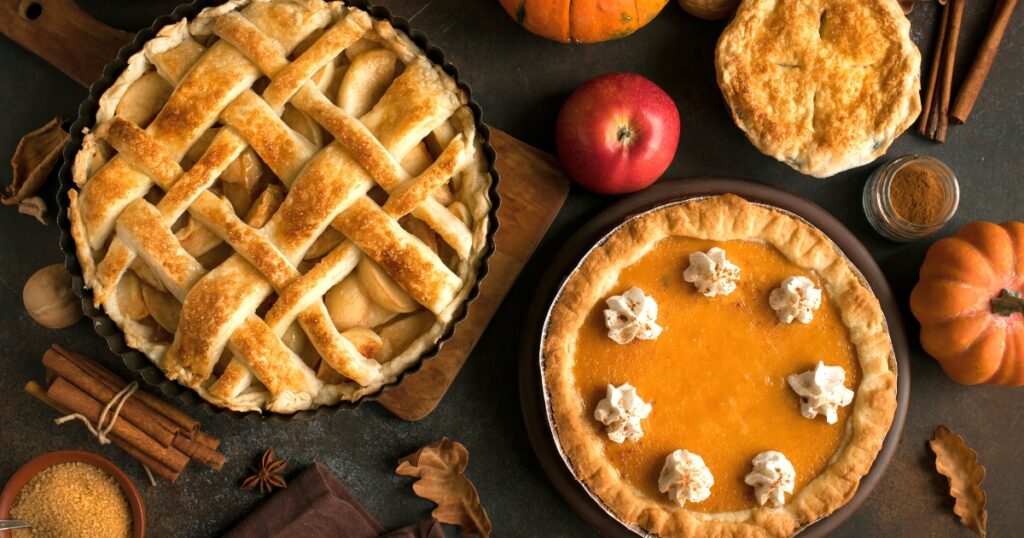 A Toast to a New Thanksgiving Tradition
This Thanksgiving, while counting your blessings, invite your friends and family to help make the holidays a little brighter for those less fortunate. TisBest Charity Gift Cards are a great way to kick off the holiday giving season. Thanksgiving gifts are unexpected, which makes these gifts even more fun and meaningful. Here are some creative ways to start a new Thanksgiving tradition with all the people for whom you are thankful:
As the host, place a TisBest Charity Gift Card on each place setting. After the blessing, have everyone open up their envelope to reveal their card. Next, after dinner, invite everyone to redeem their card code on the TisBest website. Then, during dessert, talk about all of the different charities they supported and why.
TisBest Charity Gift Cards also make a great Thanksgiving host gift. Attach one to a bottle of wine and make a toast to give back to others.
TisBest Charity Gift Cards are customizable. Choose from our gallery of images or upload your own. Pick a Thanksgiving theme for the cards or customize for each guest. Imagine their surprise when they see a picture of the two of you on the card or a cute snapshot of their four-legged friend!
Many families share their holiday wish lists on Thanksgiving. Older generations may insist that they don't need anything. Larger families sometimes opt for a Yankee swap instead of buying for everyone. It's the perfect opportunity to invite everyone to #RedefineGifting with you this holiday season.
Give Children the Joy of Giving Back
Whether it's 8 nights by the menorah or one morning under the Christmas tree, we can all agree that the holidays are magical for children. Before they unwrap those presents, consider giving them Thanksgiving gifts that let them experience the joy of giving back.
We, as adults, get sucked into the consumerism of the holidays. Imagine how impressionable young children feel as they watch TV ads and TikTok videos featuring kids opening up the latest hot toy. It's super fun watching them tear open their holiday gifts. It's also heartwarming to watch them give back to others. This year, why not do both?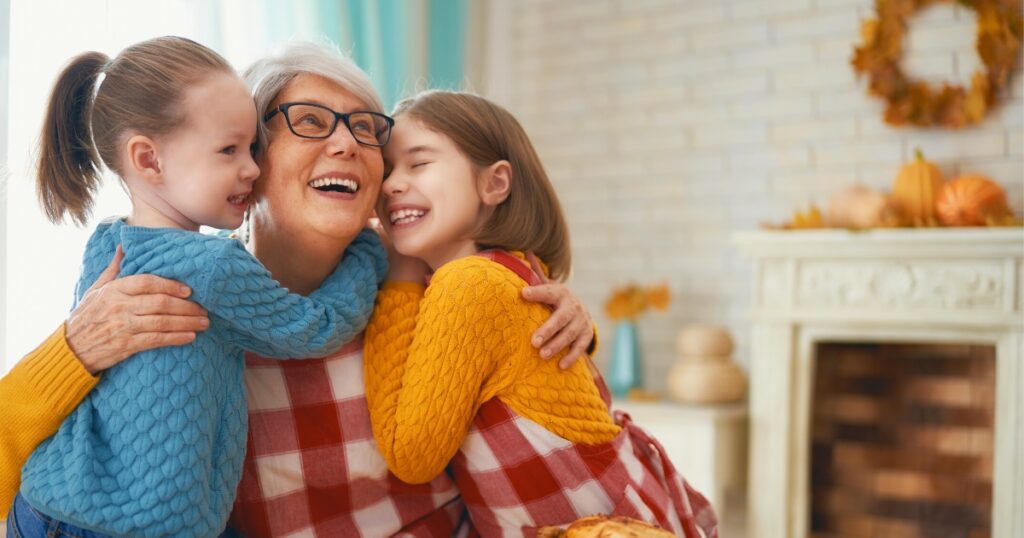 This Thanksgiving, give kids and teens a TisBest Charity Gift Card. Then gather around the computer or have them go on their phones. (Let's face it, they'll probably be on it anyway.)
Next, the kids can enter their gift card code on the TisBest website and pick their favorite charities to support.
It's a fun activity for the whole family. They'll love making the decision on which charities to support. You'll love learning about the types of causes that are most important to them.
Keep the tradition going all year long by placing a charity gift card by the menorah, in their stocking, or attaching one to a birthday gift.
Thanksgiving Gifts for Employees and Clients
During recent years it has been increasingly difficult to find meaningful gifts for employee recognition and client appreciation. With more and more businesses working remotely it can be a challenge to connect with colleagues on a personal level. Some of the most popular 2022 business gifts are food baskets, reusable water bottles, and noise-canceling headphones. While practical, those gifts aren't necessarily meaningful to your associates. Odds are they'll either receive them from somebody else, already have them, or can't consume the sweets or bottle of wine due to dietary restrictions. Even worse, many of these items end up in the landfill. What if you surprised your employees with unique and unexpected Thanksgiving gifts that really spread some holiday cheer?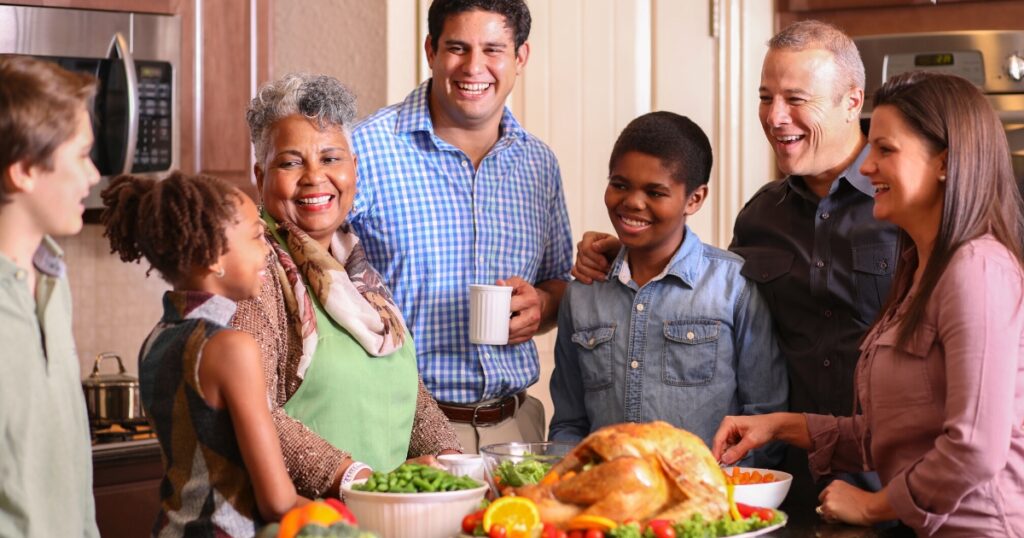 Engaging your employees and clients in a shared act of kindness creates a sense of community. By replacing traditional corporate holiday gifts with meaningful charitable experiences you'll foster a deeper connection with your associates, amplify your social impact, and further align your brand with their personal values. Your gift is also 100% tax deductible and the entire card value goes directly to their selected charities. Most importantly, your gift will spread joy to your associates and the causes they care about most.
Even One Gift Makes a World of Difference
Every year we go through the same conundrum. The older generation says they don't need anything. We spend hours Googling appropriate gifts for coworkers, a child's teacher, gift exchange, or a hard-to-please relative. This year, start the giving season with Thanksgiving gifts that will be well-received by everyone. Then, make your list, check it twice, and join us in the movement to #RedefineGifting all season long. If every one of us replaced even one traditional gift, holiday decoration, or basket full of candy, imagine the collective impact we'd make!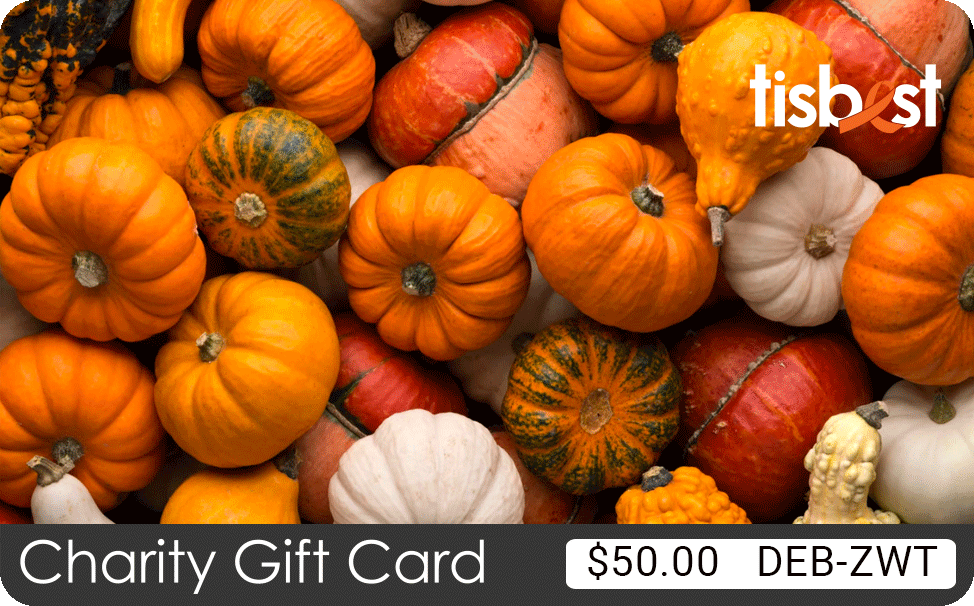 Order Your TisBest Charity Gift Cards Today!
Whether you celebrate with turkey or tofu, TisBest Charity Gift Cards put the giving back in Thanksgiving. Order soon to receive bio-plastic TisBest Charity Gift Cards in time for Thanksgiving. In a hurry? Our digital and printable gift cards are available immediately after purchase. Order directly for your family, friends, and colleagues, or let our gift specialists customize the experience for your employees and clients.