Giving Tuesday Ideas To Inspire New Traditions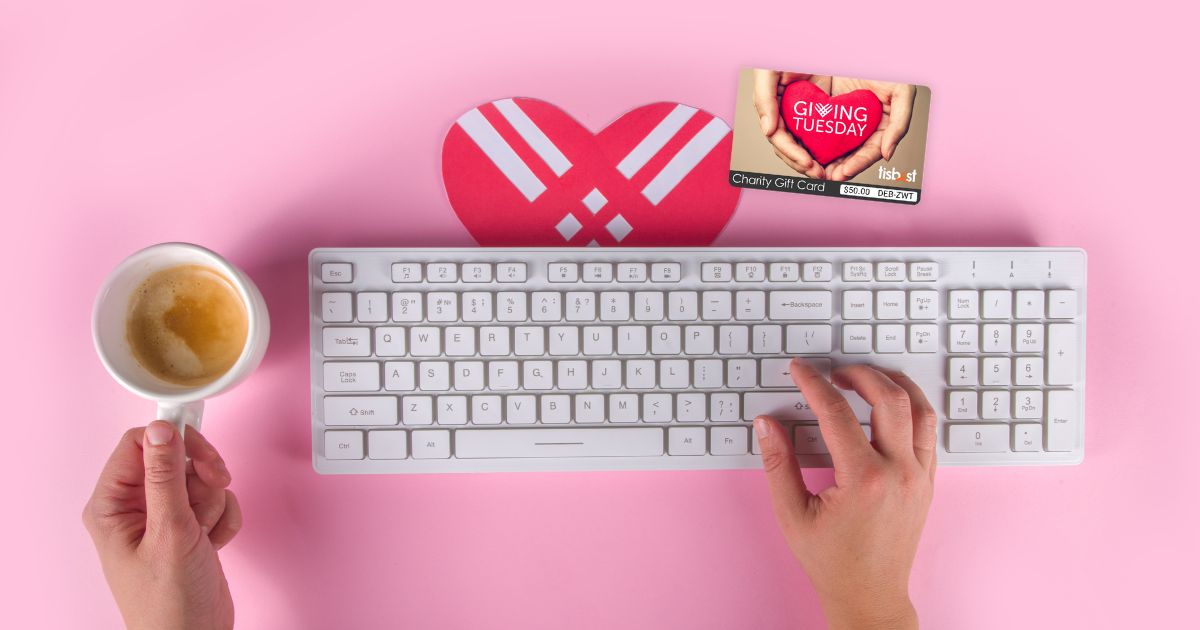 In 2021, nearly 180 million shoppers spent $33.9 billion on in-store and online purchases from Black Friday through Cyber Monday. 2022 projections for the 5-day shopping frenzy total $34.8 billion. Imagine the collective impact we'd make if we all swapped out some of those retail gifts for charitable gifts. Join us in the movement to #RedefineGifting this holiday season starting with these Giving Tuesday ideas.
Let's Break the Record on Giving Tuesday
Every year Giving Tuesday falls on the Tuesday after Thanksgiving. This year the global day of charitable giving lands on November 29. It's kind of like having your birthday fall the day after Christmas. It can be difficult for charities to ask for donations after a national shopping spree weekend. This year, give your friends, family, and colleagues the opportunity to surprise their favorite charities through TisBest. With TisBest Charity Gift Cards you choose the amount. Then your friends and family pay it forward to the charities of their choice. 100% of your donation is tax-deductible.
On Giving Tuesday 2021, 1,529 TisBest Charity Gift Cards were purchased totaling more than $87,000. Just like we do for every donation, 100% was given directly to the charities chosen by the gift card recipients. This year we hope to amplify our collective impact on Giving Tuesday. Help us break last year's record and spread even more holiday cheer to the charities you and your loved ones care about most.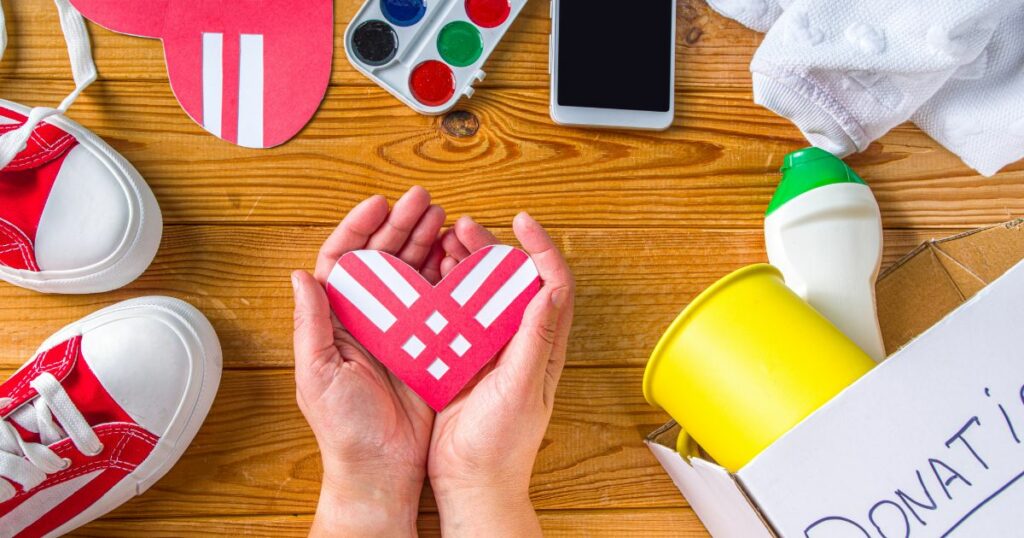 Make #RedefineGifting Your New Mantra
We are not on a mission to completely replace retail gifts. It's meaningful to give something personal to a dear friend or family member. Our hope is to replace more of the frivolous spending with gifts that give back to those who need it most. Consider this: 58% of Black Friday purchases are impulse buys. As a result, 42% of shoppers end up regretting their purchase. Then, here's what happens after the holidays.
In 2021, gift recipients returned $500 billion worth of presents back to stores. Sadly, retailers were unable to resell all of those products and many ended up in a landfill. In fact, every year U.S. returns create almost 6 billion pounds of landfill waste. Ouch. Unlike traditional gift cards which are used to buy more stuff, TisBest Charity Gift Cards give the gift of good. Plus, they are available in 3 sustainable formats making the holidays a little merrier for the planet.
A Fun Twist for Your Holiday Gift List
If you'd like to join us in the movement to #RedefineGifting, here are some Giving Tuesday ideas to kick off the giving season:
On Giving Tuesday, send digital TisBest Charity Gift Cards to your friends and family. All they have to do is enter their gift card code on the TisBest website and select their favorite charities. Then, if so inclined, invite them to buy a card for their friends to keep the momentum going!
Download and print a card and leave it in your neighbor's mailbox – or give one to your child's teacher, your hairstylist, or the person who delivers your mail. Include a note inviting them to pay it forward to the causes that matter to them most.
Have young kids? Put a TisBest Charity Gift Card on their place setting at dinner. They'll be excited to learn that they get to decide how to help others. Then, after dinner, show them the featured categories on the TisBest website. After they select which charities to support, ask them why they chose them. You'll love learning about your budding philanthropists!
Got teens? Send them a digital charity gift card. They can click on the email link and pay it forward right from their phone.
Have fun and get creative! Choose from our gallery of card designs or add your own image to personalize your card. Upload a selfie of you and your bestie, a photo from your parents' wedding anniversary, or a snapshot from a recent vacation. The options are as endless as your imagination.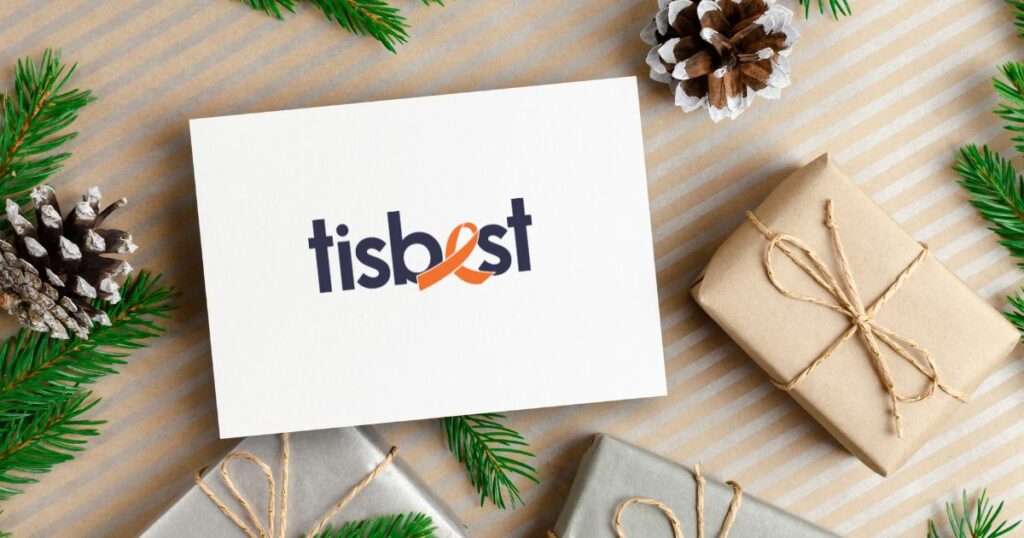 Giving Tuesday Ideas for Businesses
Over the past 15 years, over 7,000 U.S. businesses have joined us in the movement to #RedefineGifting. Whether you're a small business owner or you work at a Fortune 500, we've got some great Giving Tuesday ideas for your clients and employees.
Schedule digital TisBest Charity Gift Cards to be delivered to your employees' or clients' inboxes on Giving Tuesday. Show your biggest stakeholders your commitment to philanthropy by giving them a say in how to give back.
Employees may expect an end-of-year gift. Surprise them with an unexpected gift a little earlier this year. Hand out bio-plastic charity gift cards at your team meeting (or email digital cards to your remote colleagues) as employee appreciation gifts.
Do your clients look forward to your gift basket every year? TisBest Charity Gift Cards make great enhancements to corporate holiday gifts. Thank your clients for their loyalty with a gift for them and a gift for their favorite charities.
Make it personal. We'll help you create a custom-branded charity gift card and tailor the card redemption experience for your clients and employees. Some of our clients created their own video greeting from their CEO to include on their branded redemption page! However you decide to personalize the experience, it's a great way to align your corporate gifts with your ESG efforts.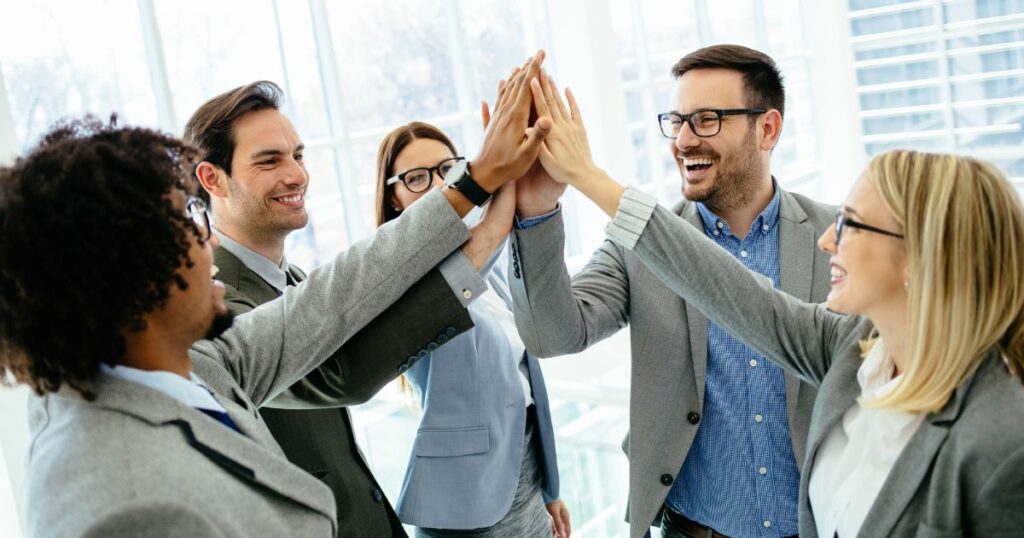 Power in Numbers
With over 1.8 million U.S.-registered charities on the TisBest website it can feel impossible to help everyone in need. However, everyone can help someone. Even the smallest donations add up to a big impact. Over the past 15 years, TisBest Philanthropy has paid forward more than $54 million to 30,742 charities and counting. We hope our Giving Tuesday ideas will inspire you to keep the momentum going.
Not everyone has the means to give charitable donations – especially during the holidays. Your gift will help someone else share in the joy of giving back. In fact, it's a gift that will keep on giving long after your holiday decorations are packed away in the attic – and retail stores have processed all those returns.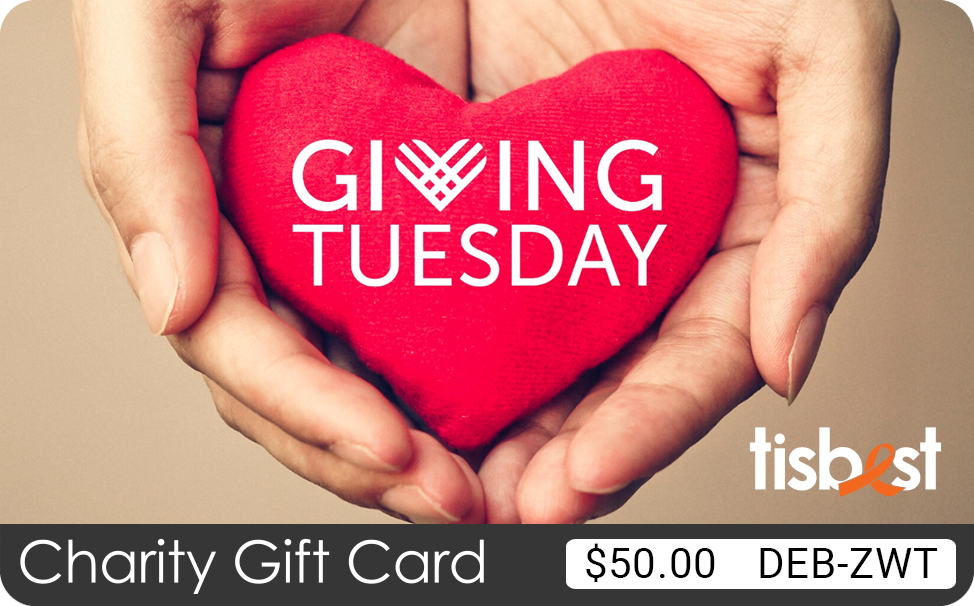 Order Your TisBest Charity Gift Cards Today!
Together, let's break the record on Giving Tuesday. Use our Giving Tuesday ideas for inspiration and give your friends, families, and colleagues the joy of giving back to their favorite charities. Order directly for personal and corporate gifts. For companies who wish to tailor the experience for their clients and employees, our gift specialists will help customize and expedite your order.