Last-Minute Holiday Gifts That Feel Good to Give and Receive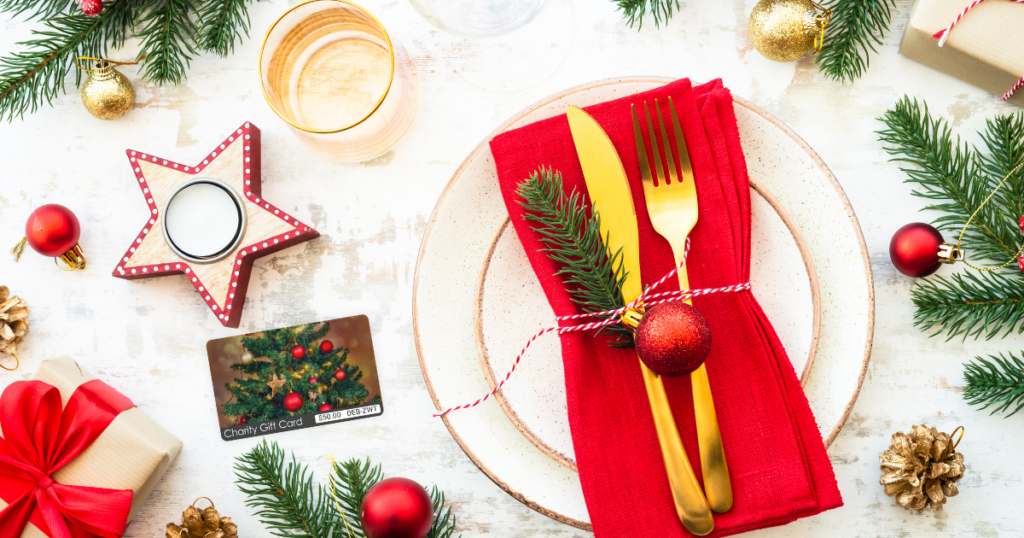 Some people shop for the holidays all year round, while others buy last-minute holiday gifts the night before. What's your shopping pseudonym?
A. My gifts are purchased and wrapped by November 1. (The Mighty Mensch)

B. I snag all the deals from Black Friday through Cyber Monday. (Sleigh the Day)

C. I buy whatever is left on the shelves the day before. (Rudolph the Rebellious Reindeer)
No matter how organized or spontaneous you are, last-minute holiday gifts inevitably make their way on the list. Make yours the one they'll remember all season long.
Keep Calm and Holiday On
At last, the gifts are all wrapped. Just as you snuggle up to binge-watch another Hallmark movie, you remember… that you forgot to buy something. Your book club is having a gift exchange – tomorrow. Oh, gingersnap … your co-worker gave you an unexpected gift and you want to reciprocate before she leaves for vacation. Then you realize you still haven't bought a gift for your holiday dinner host.
You race to the stores and pick up a box of gourmet chocolates but notice that half of them are crumbled. Next, you look online for last-minute deals — only to learn that, even with rush shipping, your package won't arrive in time. Don't get your tinsel all tangled, we've got last-minute holiday gifts that are meaningful for everyone on your list. In fact, these gifts would even make the Grinch's heart grow three sizes.
Celebrate the Season of Giving
This holiday season, celebrate the joy of giving and giving back with your family members, friends, and colleagues. With TisBest Charity Gift Cards you choose the amount, and they pay it forward to their favorite charities. Gift recipients can browse the featured charities on the TisBest website or easily search for their favorite national or local nonprofit. 100% of your donation goes directly to the charities they choose.
TisBest Charity Gift Cards are the perfect last-minute holiday gifts as digital and downloadable cards are available immediately after your purchase. We'll email the charity gift cards directly to your gift recipients or you may download, print, and deliver them yourself. Whether it's a gift for a close friend, a co-worker, or an unknown recipient at a gift swap party, your gift will be well-received by all — especially the receiving charities.
Give Everyone a December to Remember
Santa and his reindeer tend to steal the spotlight this time of year as 93% of Americans celebrate Christmas. However, there are many other religious and cultural celebrations, including Las Posadas, Hanukkah, Yule, Soyal, and Kwanzaa to name a few. In fact, either you, your friends, or your co-workers may celebrate more than one. Although cultural and religious beliefs may differ, we all share in the joy of gift-giving.
With so many holidays in December, it can be difficult to find an appropriate gift for everyone on your list. TisBest Charity Gift Cards are the perfect last-minute holiday gifts as they allow recipients to give back in a way that is meaningful to them. Plus, you can customize each card with an image that honors their observed holiday — or even upload your own picture to reflect your relationship with the recipient. Celebrate everyone's diverse holiday traditions while engaging in a shared experience that unites us all – the joy of giving back.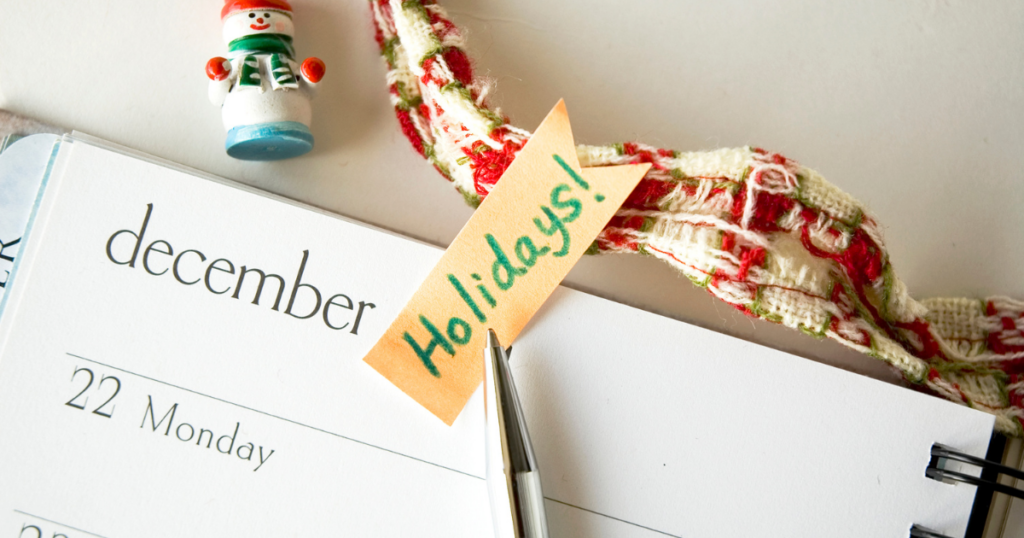 Last-Minute Holiday Gifts That Bring Comfort and Joy
With over 1.8 million U.S.-registered charities on the TisBest website, it can feel impossible to help everyone. However, everyone can help someone. With gift cards starting as low as $10, even small donations make a huge impact. Did you know that one $10 TisBest Charity Gift Card was used by Feeding America to provide 100 meals for people with food insecurity? Your donation matters. In fact, when combined with other people's donations, it makes a world of difference.
Over the past 15 years, individuals and businesses have paid forward over $54 million to more than 30,000 charities through TisBest. This holiday season, give your loved ones the chance to give back to their favorite cause. Maybe they'll use their TisBest Charity Gift Card to help provide emergency aid to Ukraine, protect at-risk animals, or create opportunities for people with disabilities. No matter what causes they support, your last-minute holiday gifts will bring joy to your loved ones and the communities their favorite charities support.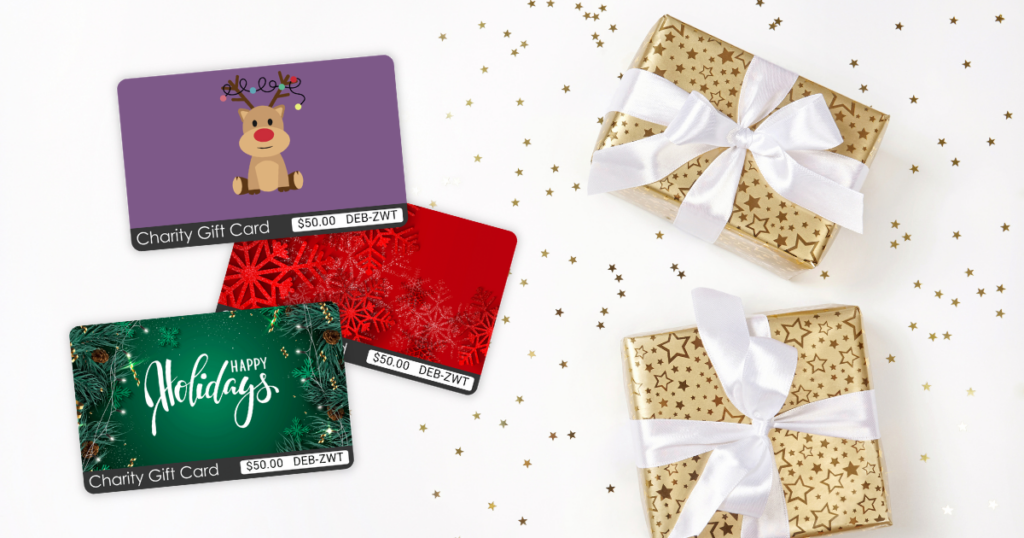 Here's a Bit of Holiday Trivia
Let's circle back to our holiday shopping quiz at the beginning of this blog. If you answered "C" you're in good company. Did you know that over half of Americans wait until the last minute to do their holiday shopping? What's more: 46% feel that they're bad at giving gifts and 60% always struggle to find the perfect gift.
The top places to buy those last-minute holiday gifts?
Grocery stores (41%)
Drug stores (33%)
Liquor stores (30%)
Imagine if even a portion of that spending helped your loved ones give back to their favorite charities? Join us on the mission to #RedefineGifting by replacing gifts of stuff with meaningful gifts that give back. You'll make the holidays a little happier for all and give those in need hope for the New Year.
Order Your TisBest Charity Gift Cards Today!
In a jam for last-minute holiday gifts? We've got you covered. If you're looking for bio-plastic TisBest Charity Gift Cards to arrive in time for your celebration — order via USPS Priority Express 1-2 day shipping. Not enough days left on the calendar? Purchase digital or printable gift cards for instant delivery or download. Order your gift in minutes. Then watch as your heart grows three sizes as you make the holidays a little brighter for others.